Opening of SILVER SERIES #6: Sky Hopinka
Thursday 10.03.22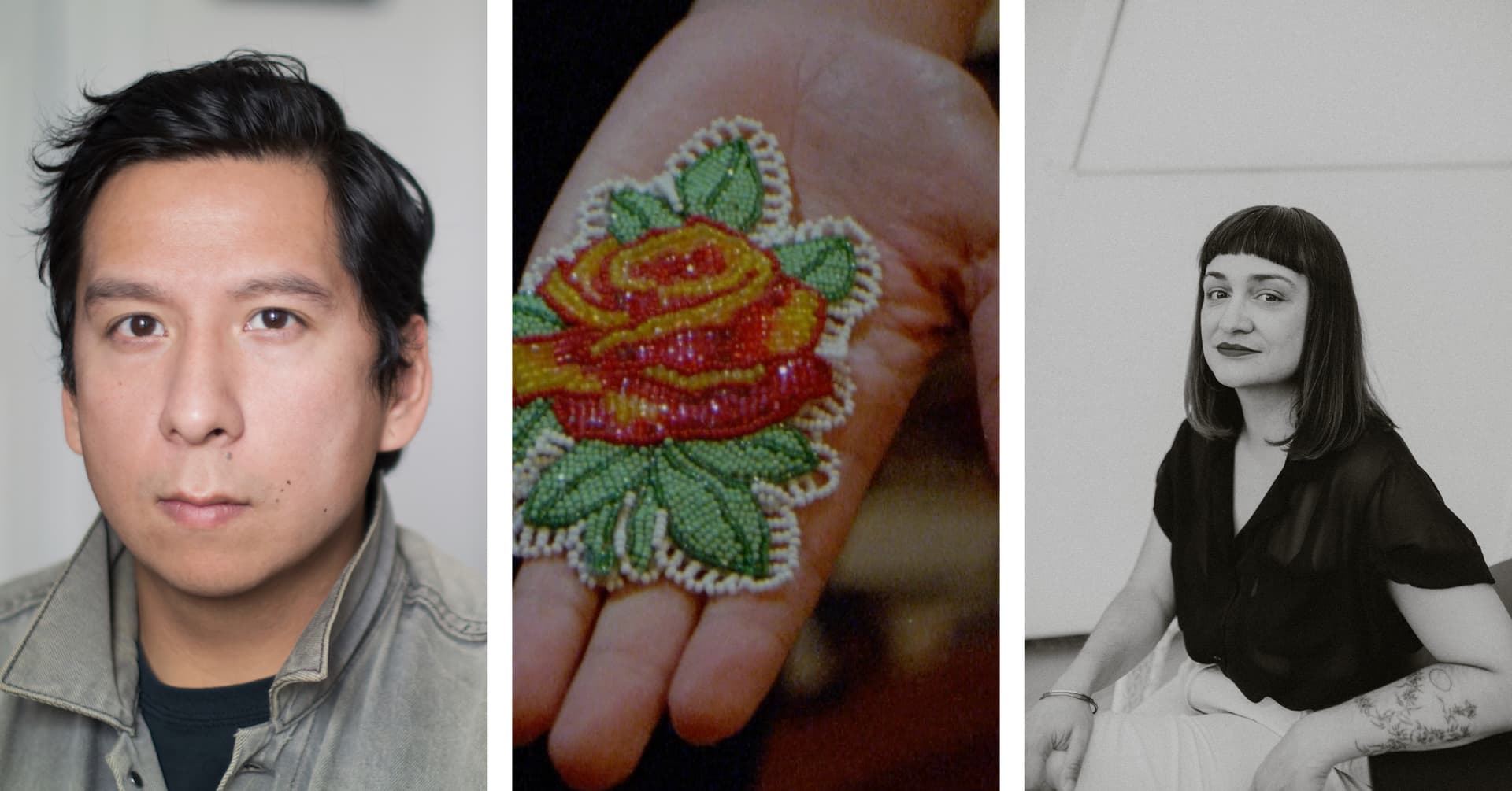 SILVER SERIES is a screening series where we present international artists working with film and video in our cinema. We're delighted to feature Sky Hopinka as the sixth SILVER SERIES-artist. Welcome to the opening on Thursday, March 10 at 6 pm!
Program
18:00 Introduction by Almudena Escobar López (digitally) and Silja Espolin Johnson
18:30 Screening of Sky Hopinka's short films (total duration: 83 min)
Introduction by Almudena Escobar López
About the artist
Sky Hopinka (b. 1984) is an artist, filmmaker and poet who has in recent years shown his films at a number of renowned festivals and exhibitions around the world, such as the Whitney Biennial, imagineNATIVE Media + Arts Festival, New York Film Festival, Ann Arbor Film Festival, Sundance Film Festival and Copenhagen DOX. Hopinka is of Ho-Chunk and Pechanga descent; indigenous groups from the west coast of the United States. His films are complex, sensory and dreamlike investigations of being torn between cultures, and of how identity is shaped by aspects such as homeland, landscape and language.

Hopinka has described his work as ethnopoetic visions, as a response to the objectifying ethnographic gaze that has been imposed on indigenous peoples for centuries. Rather than films that objectify and control their subject, Hopinka makes films about indigenous peoples' culture and identity from an interrogative and unassuming point of view.
About Almudena Escobar López
Almudena Escobar López is a curator, archivist, and researcher from Galicia. She is the Assistant Curator of Media Arts at the Memorial Art Gallery (MAG) in Rochester, NY and currently completing her Ph.D. in Visual and Cultural Studies at the University of Rochester. She was program advisor of the 2020 edition of Art of the Real at the Film Society of Lincoln Center, and more recently has joined the programming committee of Media City Film Festival.
Together with Sky Hopinka, she is the co-curator of the renowned Flaherty Film Seminar in 2022.