Improvisational performance (dance) in The Drawing Triennial
Saturday 07.12.19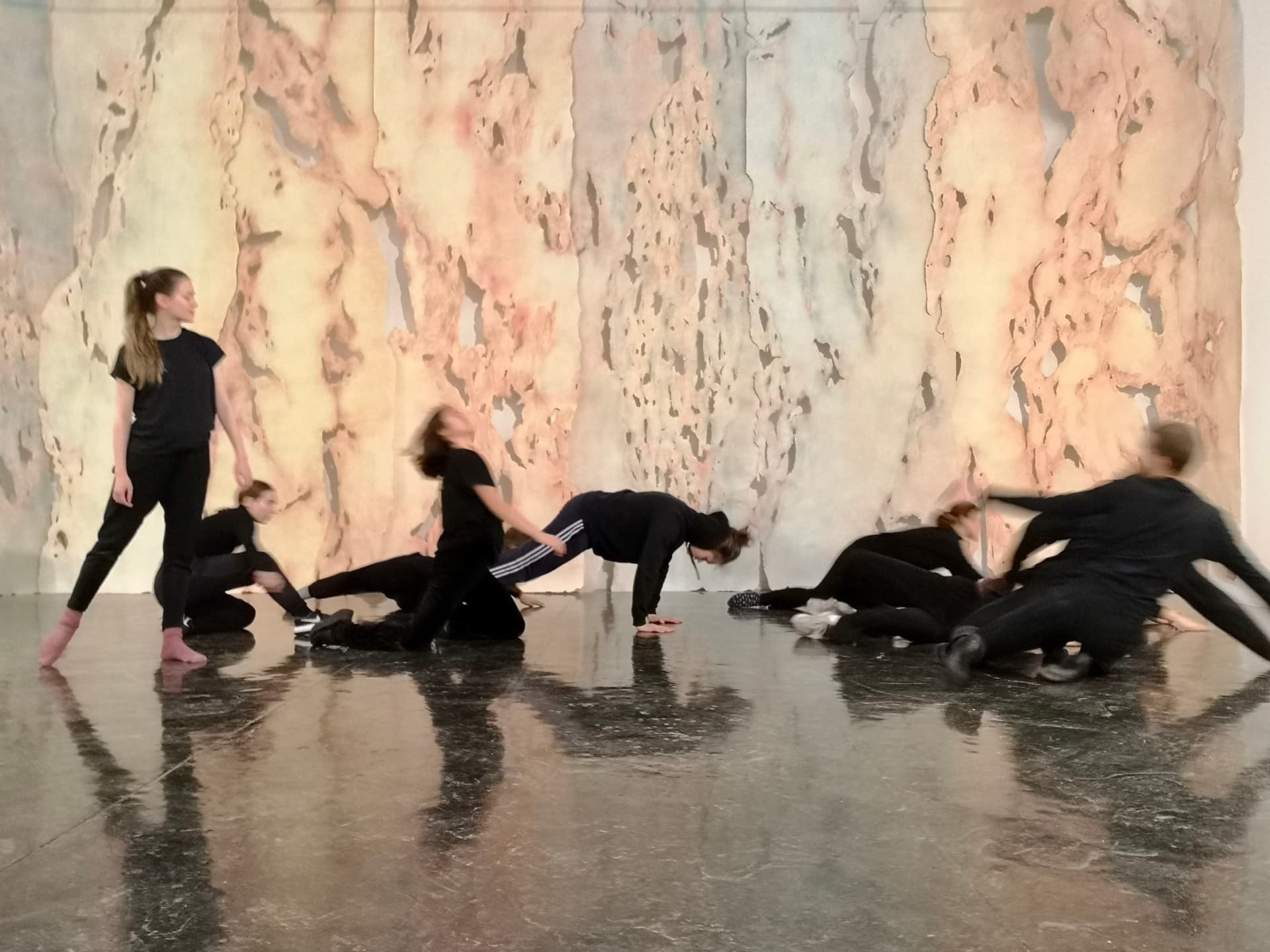 Welcome to the dance performance Hvis jeg berører gulvet berører gulvet meg –
In this improvisational performance students from Høyskolen Kristiania, Institutt Norges dansehøyskole, will be dancing in The Drawing Triennial 2019 - Human Touch.

About the performance
The students work with site-specific dance improvisation as an artistic expression. The performance is inspired by The Drawing Triennial 2019, in which curator Helga-Marie Nordby has wanted to create a space of reflection around drawing.

There will be two performances held at 12 pm and 2 pm - both are free of charge with an exhibition ticket.
Responsible for the project is Hilde Rustad. The project is a cooperation between Kunstnernes Hus and Høyskolen Kristiania.