30:ten
With Sayed Sattar Hasan
Tuesday 09.05.23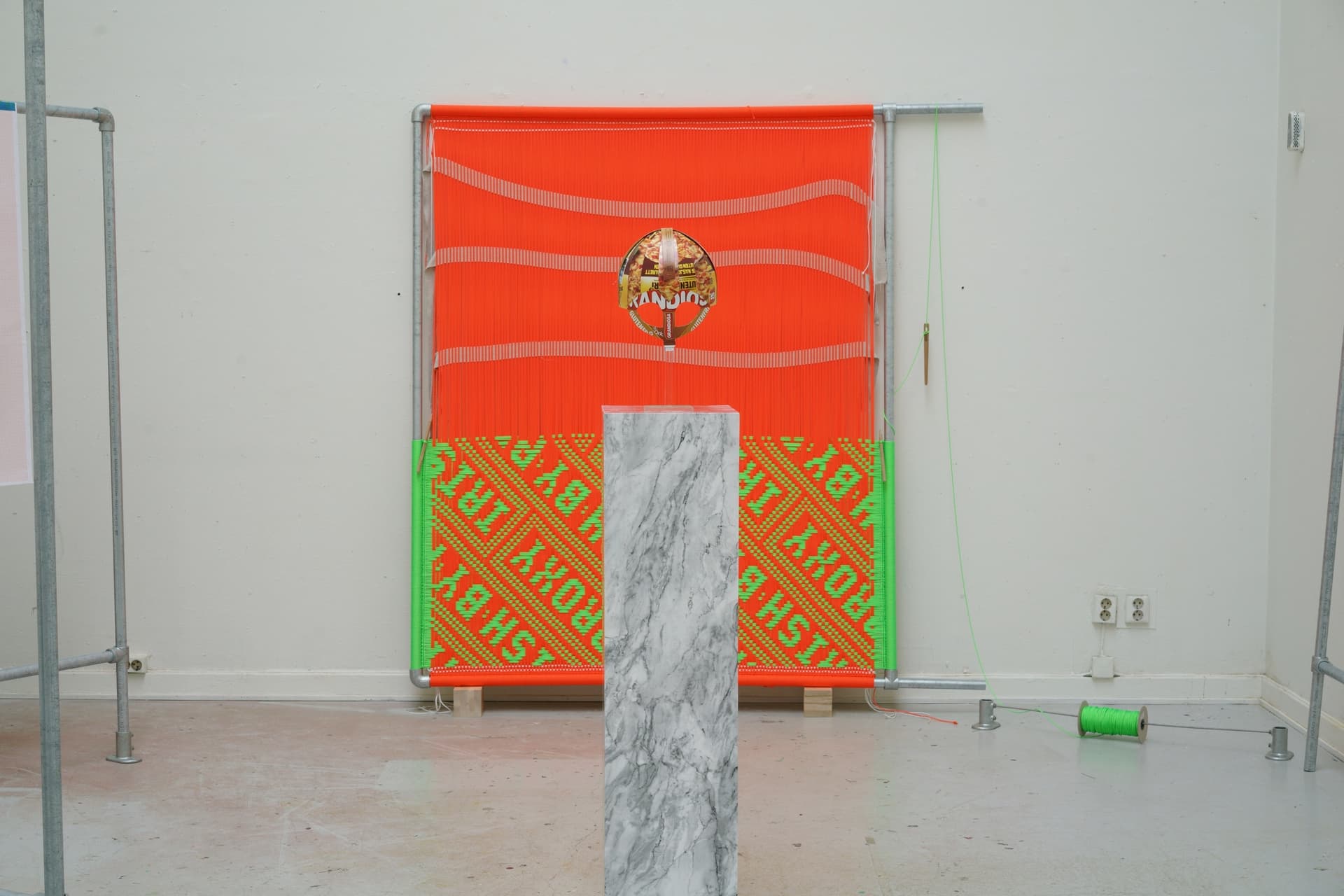 Welcome to a new edition of the lecture series 30:ten, where contemporary artists present their artistic practice in 30 minutes and ten pictures. In this edition you will meet Sayed Sattar Hasan. The presentation will be in English.
Sayed Sattar Hasan
Sayed Sattar Hasan (b.1979, UK) has lived and worked in Oslo since 2018. He has an MA from Goldsmiths, London (2009). His practice is process-based and freely uses different media to suit his ideas. His current approach could be described as post-pop, conceptual craft, but that could change. Hasan explores themes such as belonging, nationalism and identity creation, which are often interwoven with his own biography and told with a degree of humour.

While living in Norway, he has exhibited his work at the National Museum, North Norwegian Museum of Art, Intercultural Museum, Sogn og Fjordane Art Museum, Bomuldsfabrikken and held a studio at Oslo City Hall (2019-22).
30:ten
The artist talks 30:ten invite you to exclusive insights into a series of contemporary art practices. Our student panel has selected eight active artists who, within thirty minutes and ten pictures, get to present themselves and their work. After the lectures, we will open for questions from the audience. The lectures are held one Tuesday a month in the KH cinema and are free and open to everyone.

For the occasion, Lofthus Samvirkelag offers an artist discount to all participants on presentation of a ticket.
See all the presentations here.

Thanks to Sparebankstiftelsen DNB for making the project possible.
The student panel
Dina Abdal Naser Haider Al-Makhrami
Sara Bauer Gjestland Zamecznik