Ragna Bley
Stranger's Eye
03.06.22 – 07.08.22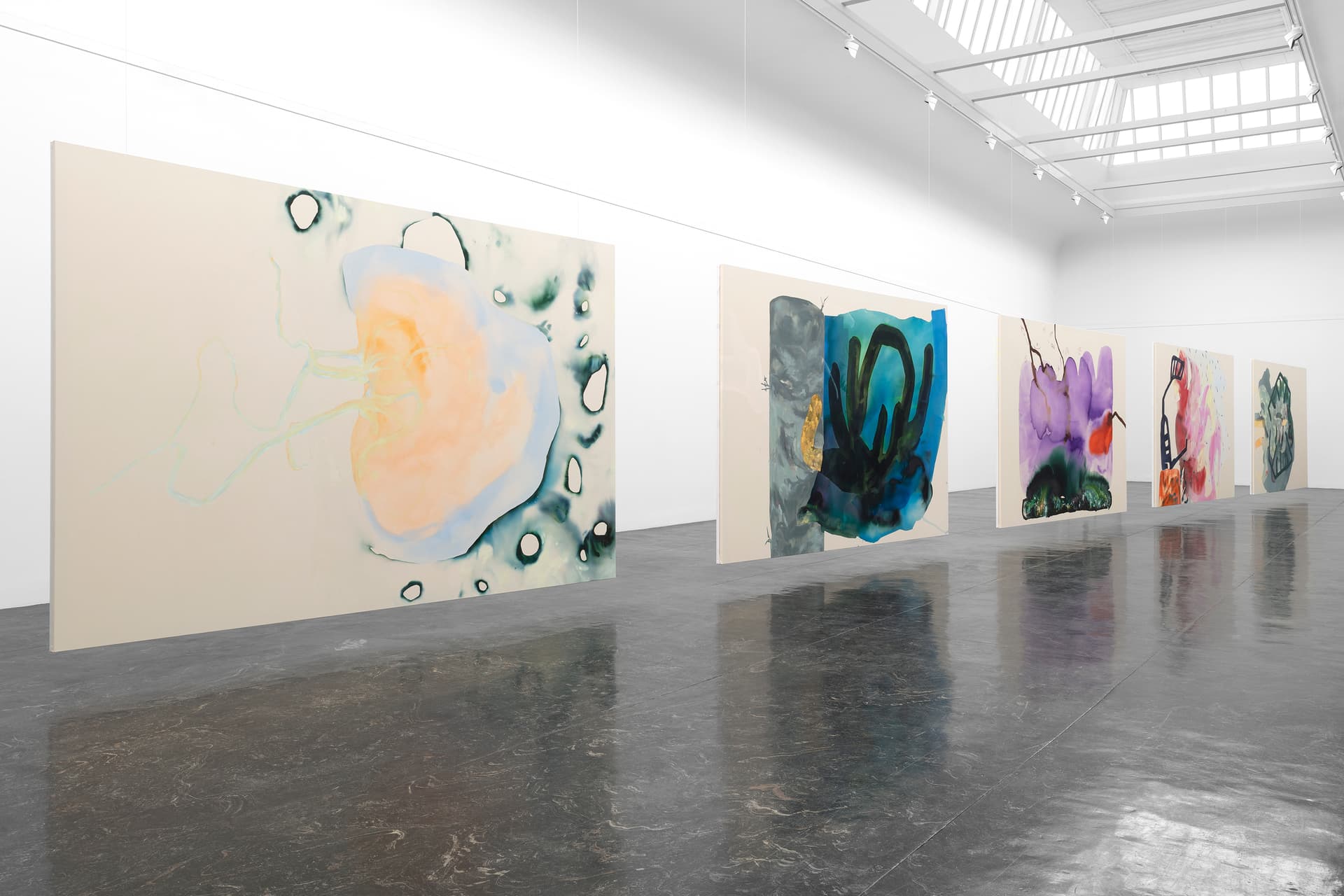 This summer, Kunstnernes Hus has the pleasure of welcoming you to Ragna Bley's solo exhibition Stranger's Eye. Bley works with painting, sculpture, text and performance. Her artistic work is characterized by an experimental and nuanced use of materials, colours and references.
The exhibition at Kunstnernes Hus is the artist's largest in Norway to date and is presented in collaboration with Malmö Konsthall, where several of the works have been shown previously. At Kunstnernes Hus, the works appear in new constellations and in dialogue with new works.
There is little that affects you as much as the sight of a planet you've discovered. Your body and mind become appendages of your eyes, which devour the unfolding view. The jagged chaotic mountain peeks with their unearthly sapphire ice caps. The dots and dashes, looking like bird tracks, that are ravines. The metallic shine of the sea. No one has ever seen it all before. You are the first.
About the exhibition
Ragna Bley works with painting, sculpture, text and performance. Her monumental paintings testify to a dynamic and sometimes uncontrollable painting process, a kind of colouring or staining of the canvas. The paint seems to follow its own paths and forms fluid transitions to tighter graphic parts in the borderland between imagination and abstraction. At Kunstnernes Hus, the artist presents an installation of monumental paintings that hang on joints in steel wires through one of the skylight halls. The tight, diagonal axis contrasts with the meandering and organic shapes that characterize the paintings.
The paired procession of paintings shows two different series of works back-to-back; soft cotton canvas against hard PVC canvas, transparent acrylic paint against mirror-gloss enamel paint. The installation invites the viewer to a walk around the room, with changing perspectives of closeness and distance, spaciousness and intimacy. The exhibition as a whole is characterized by an aquatic atmosphere that resonates in Kunstnernes Hus' characteristic skylight hall, which with its high vault and sparkling light is reminiscent of a life under water.

The exhibition is accompanied by a publication in the series Minigraphs which contains a conversation between Ragna Bley and artist and critic Ragnhild Aamås.
A series of 20 unique works made exclusively for Kunstnernes Hus are available for sale in the reception.

Download the exhibition catalogue: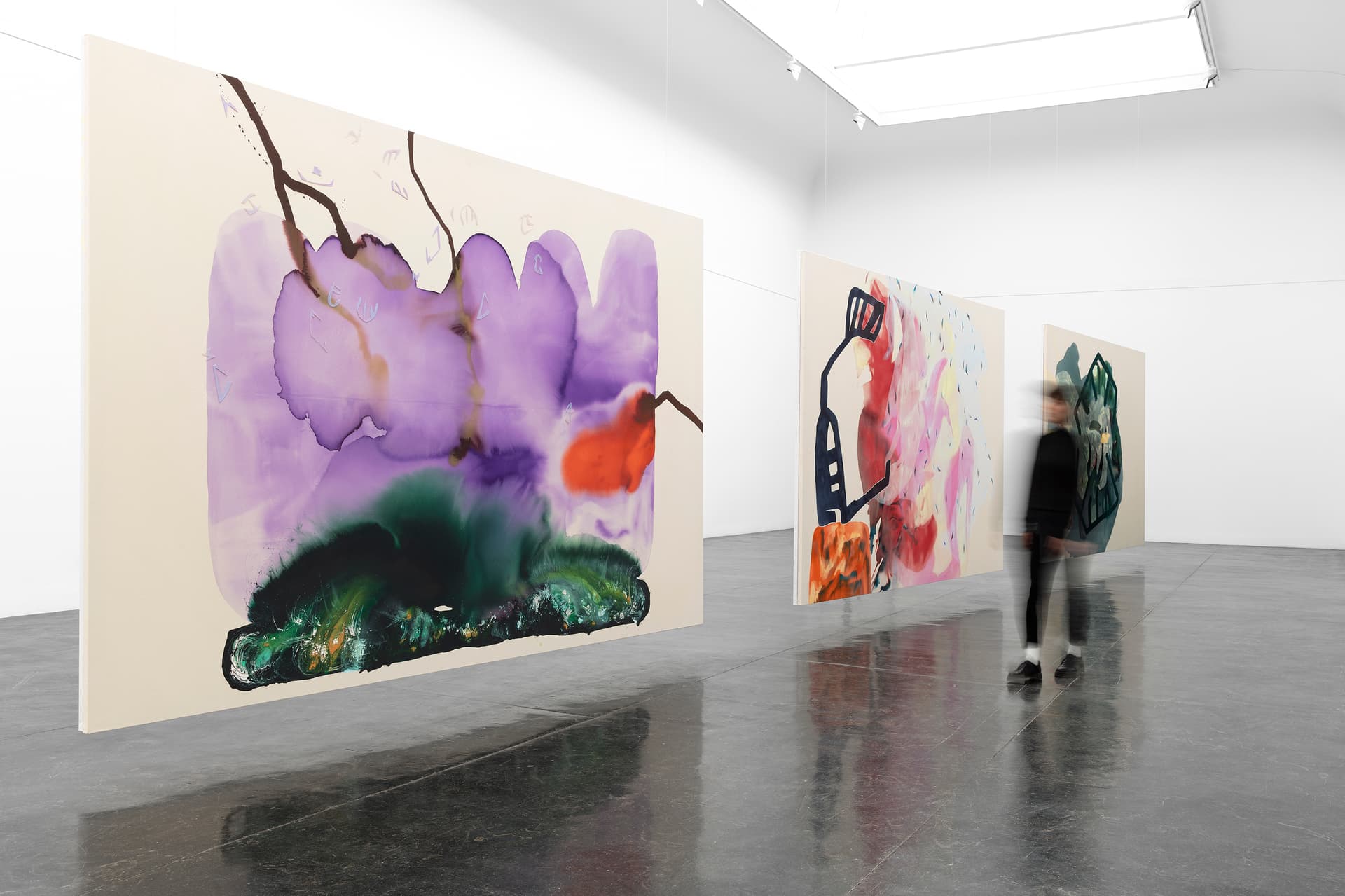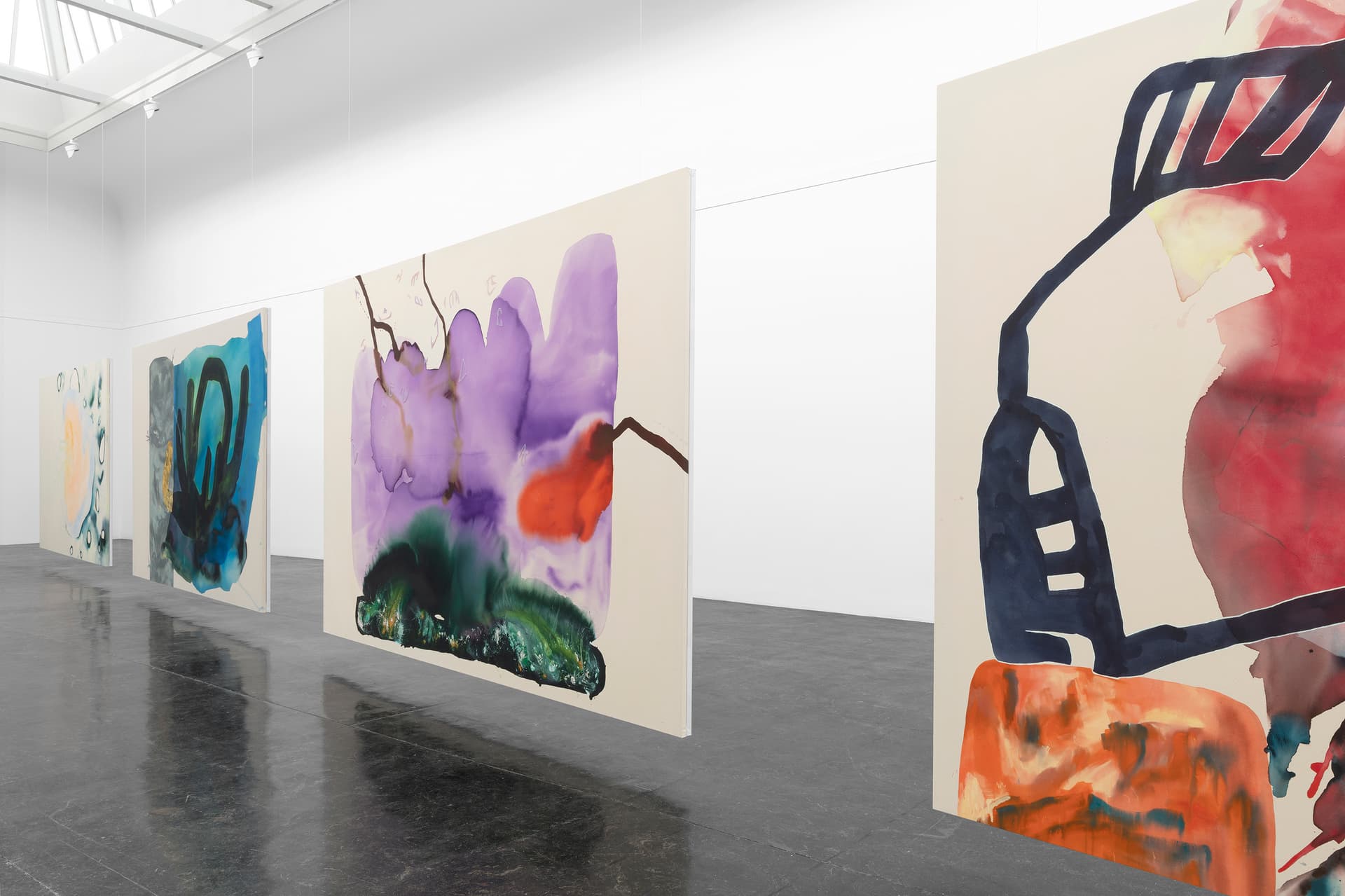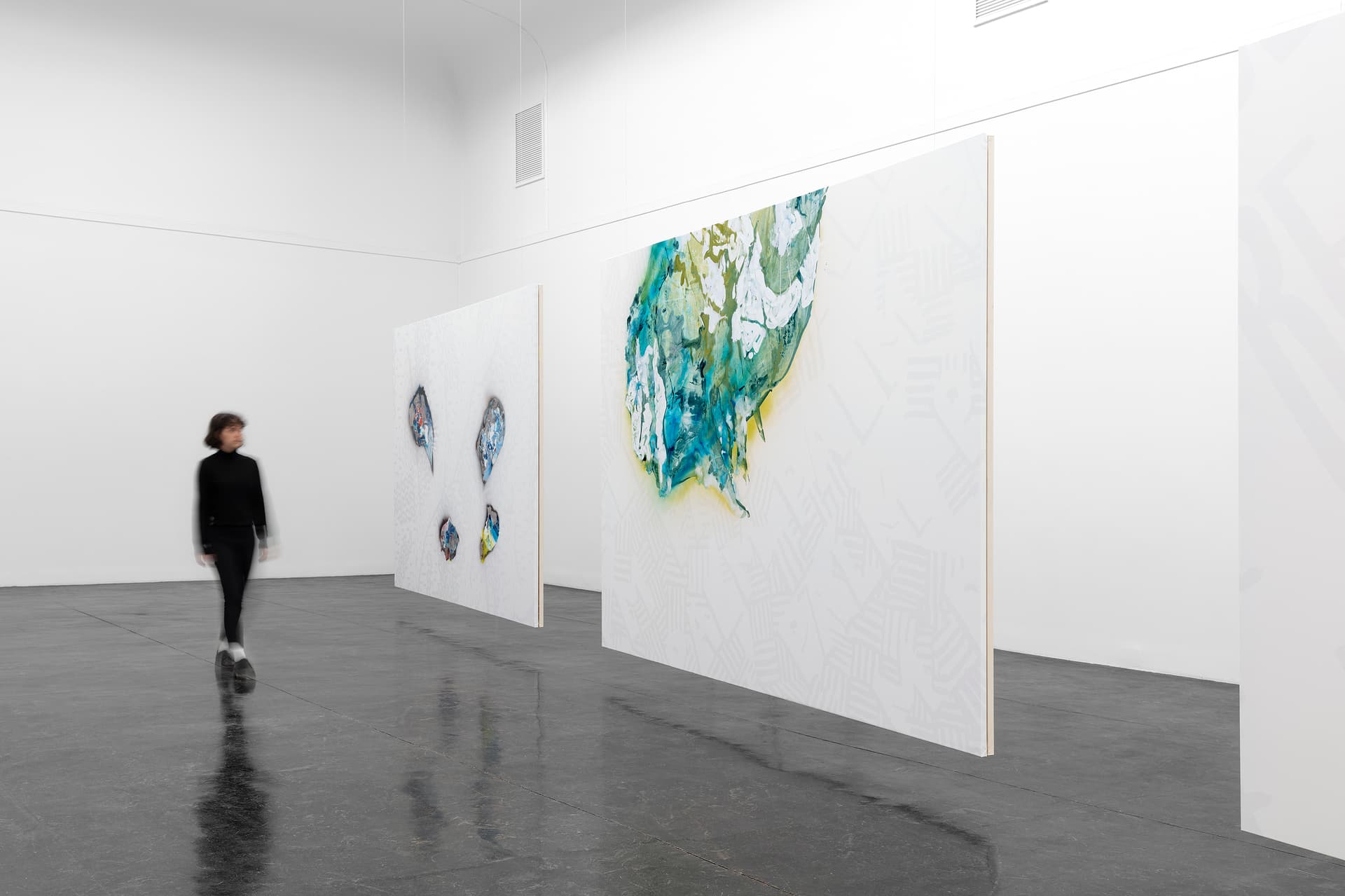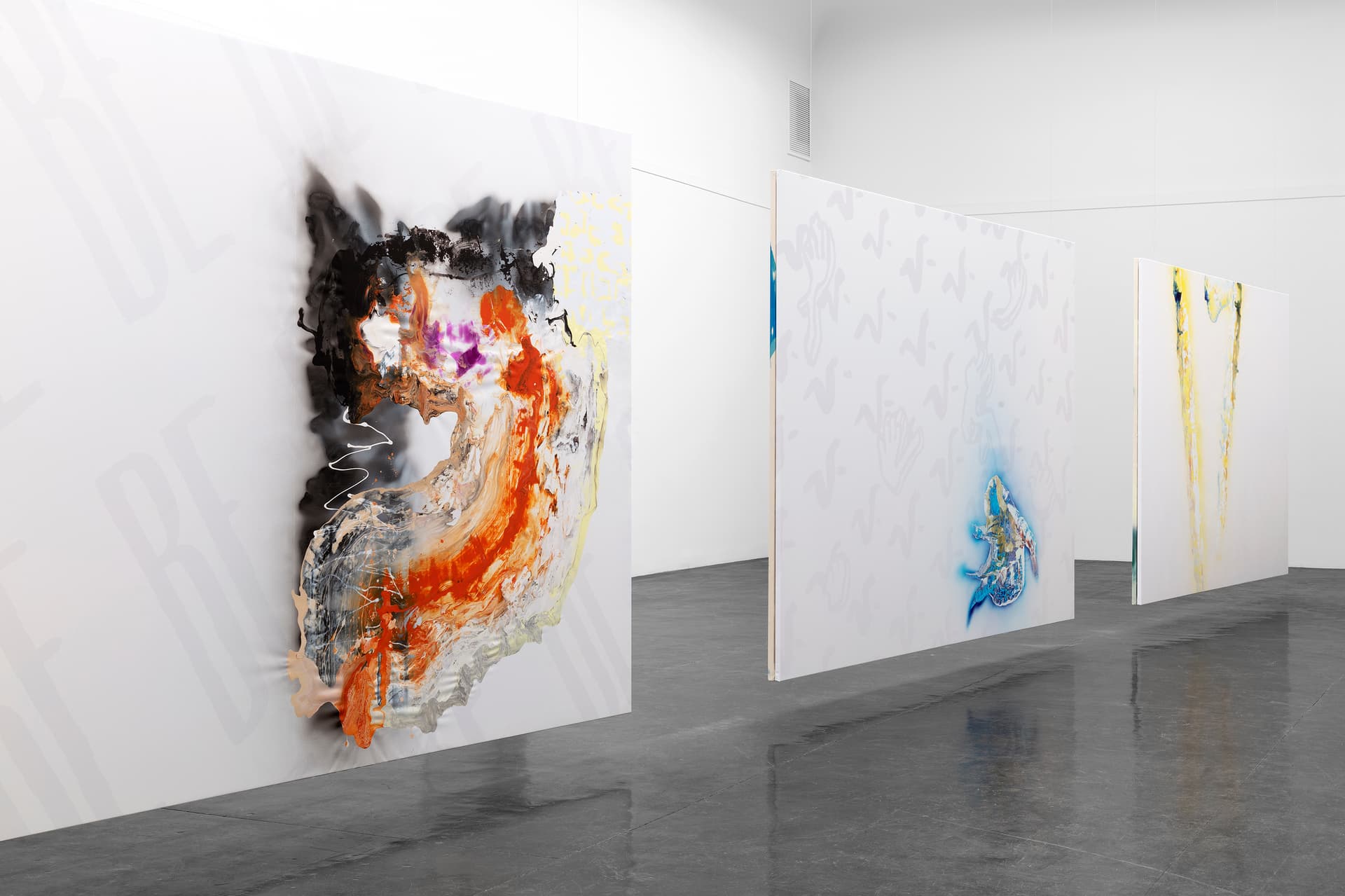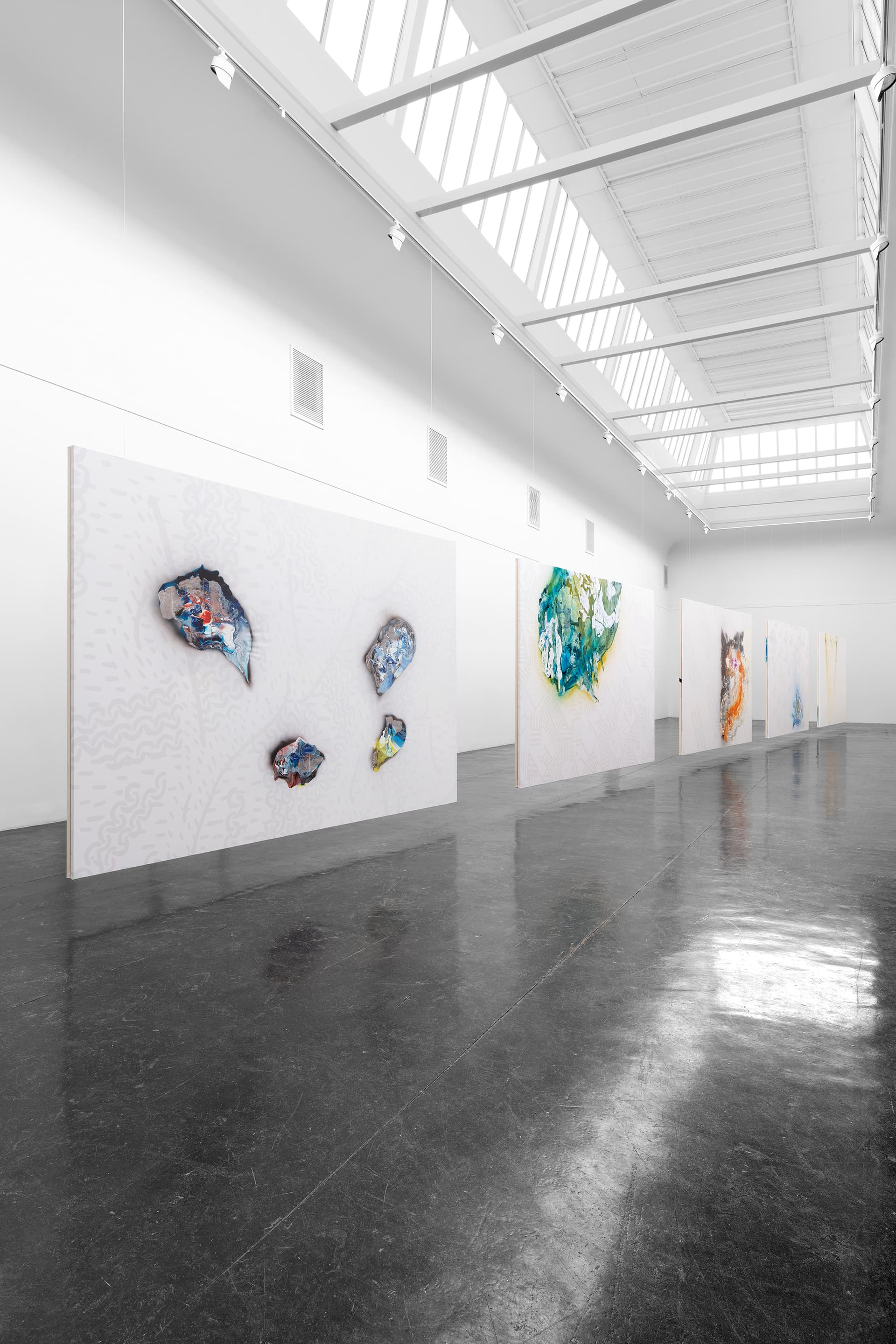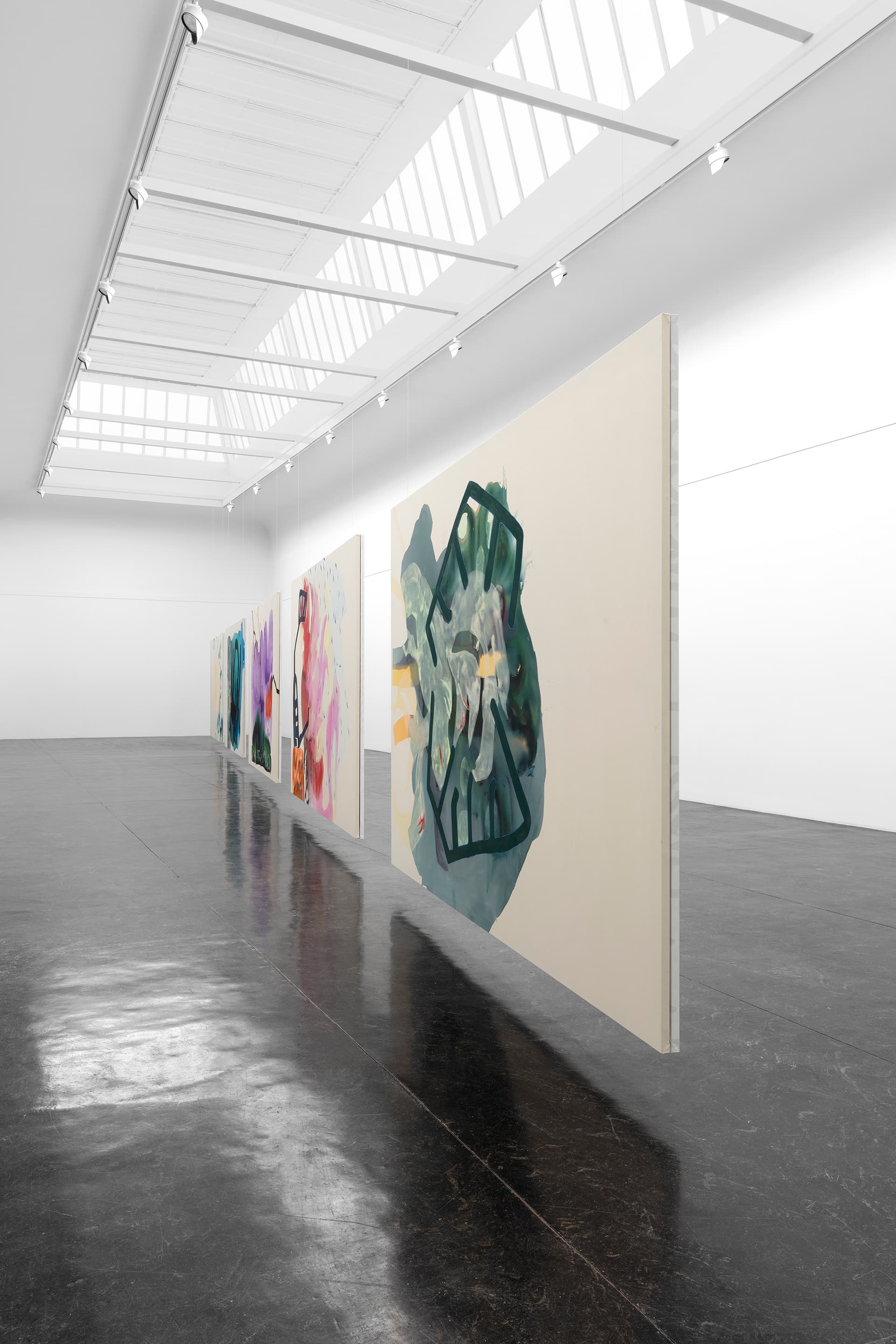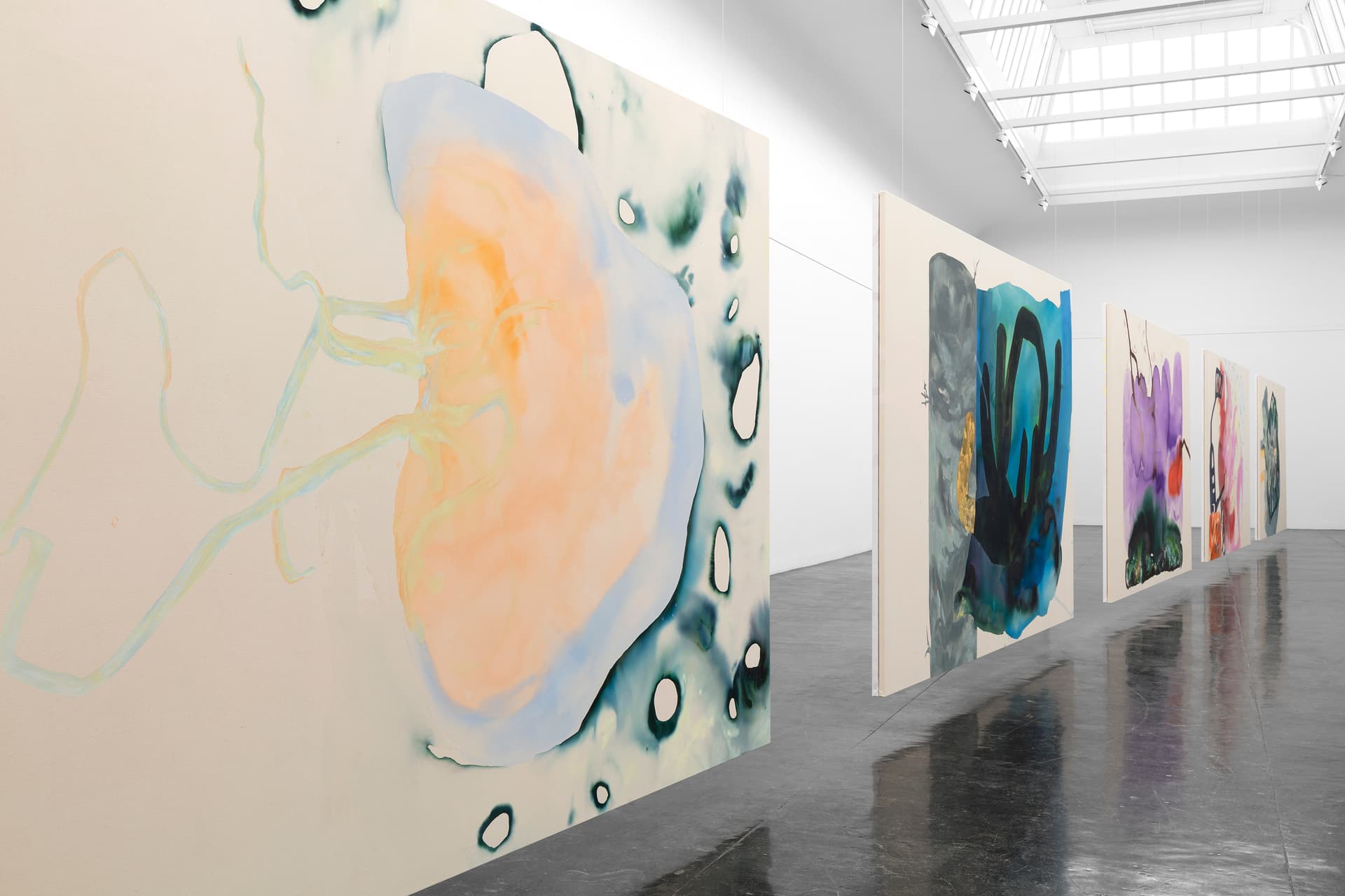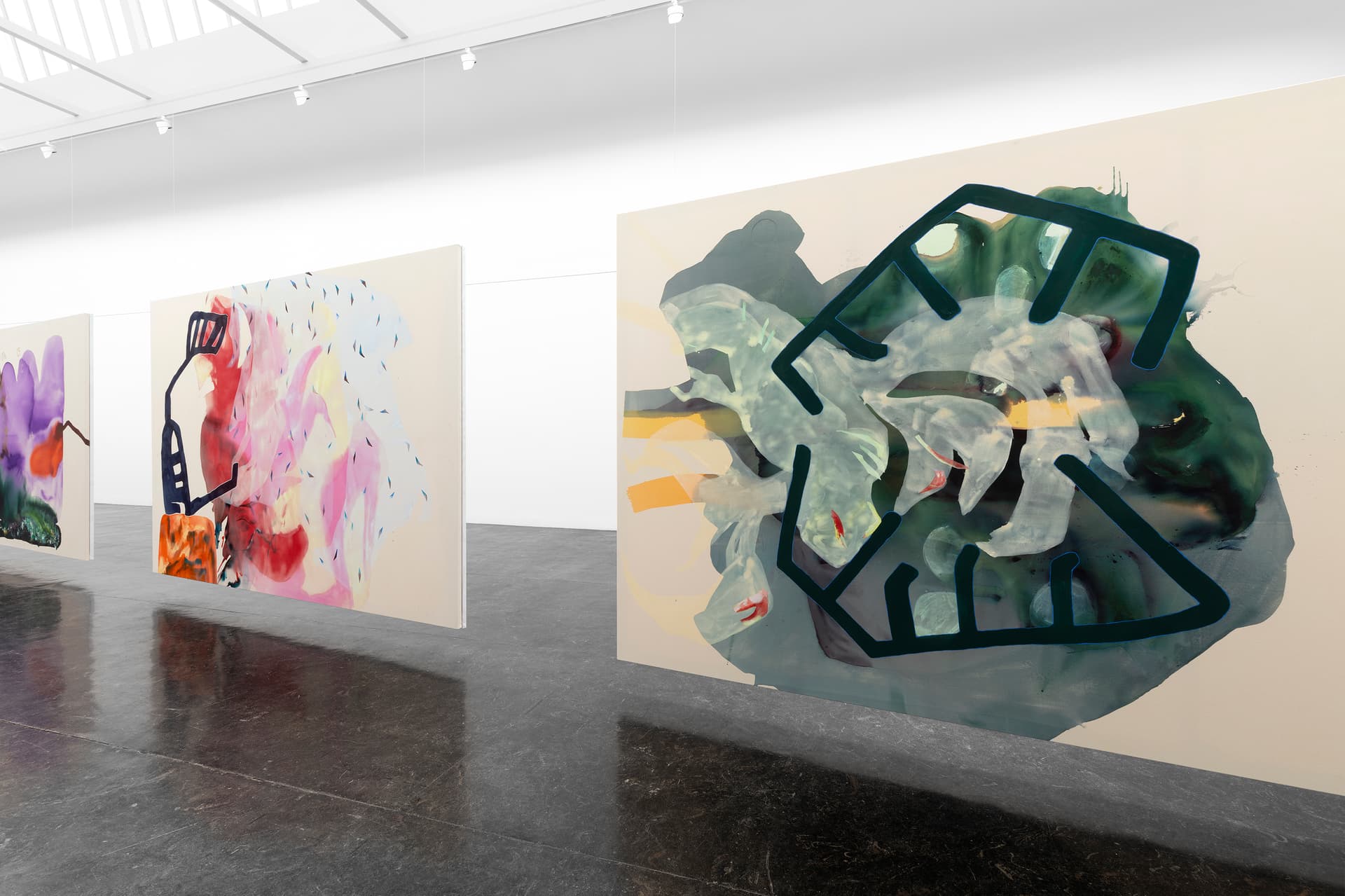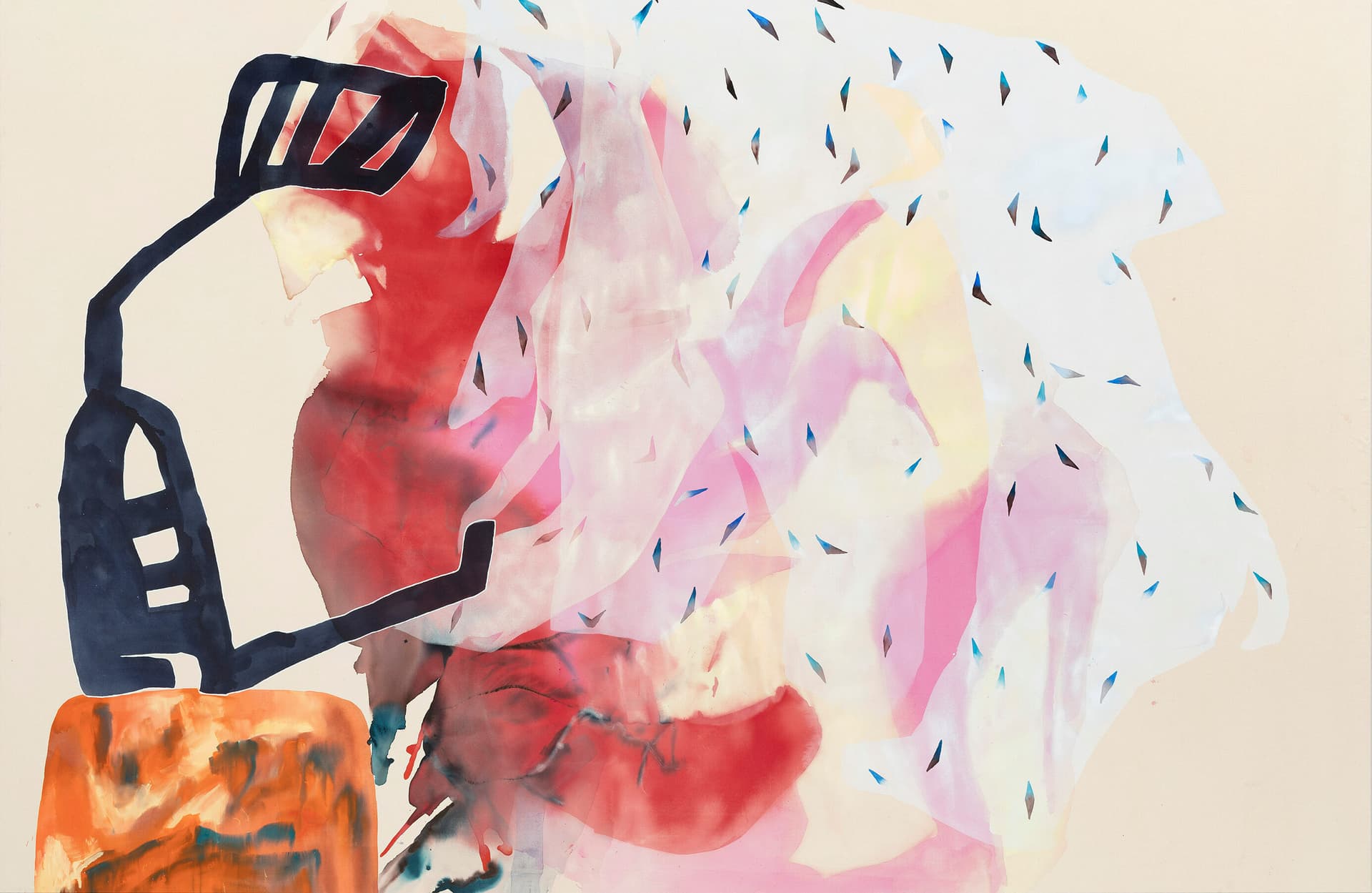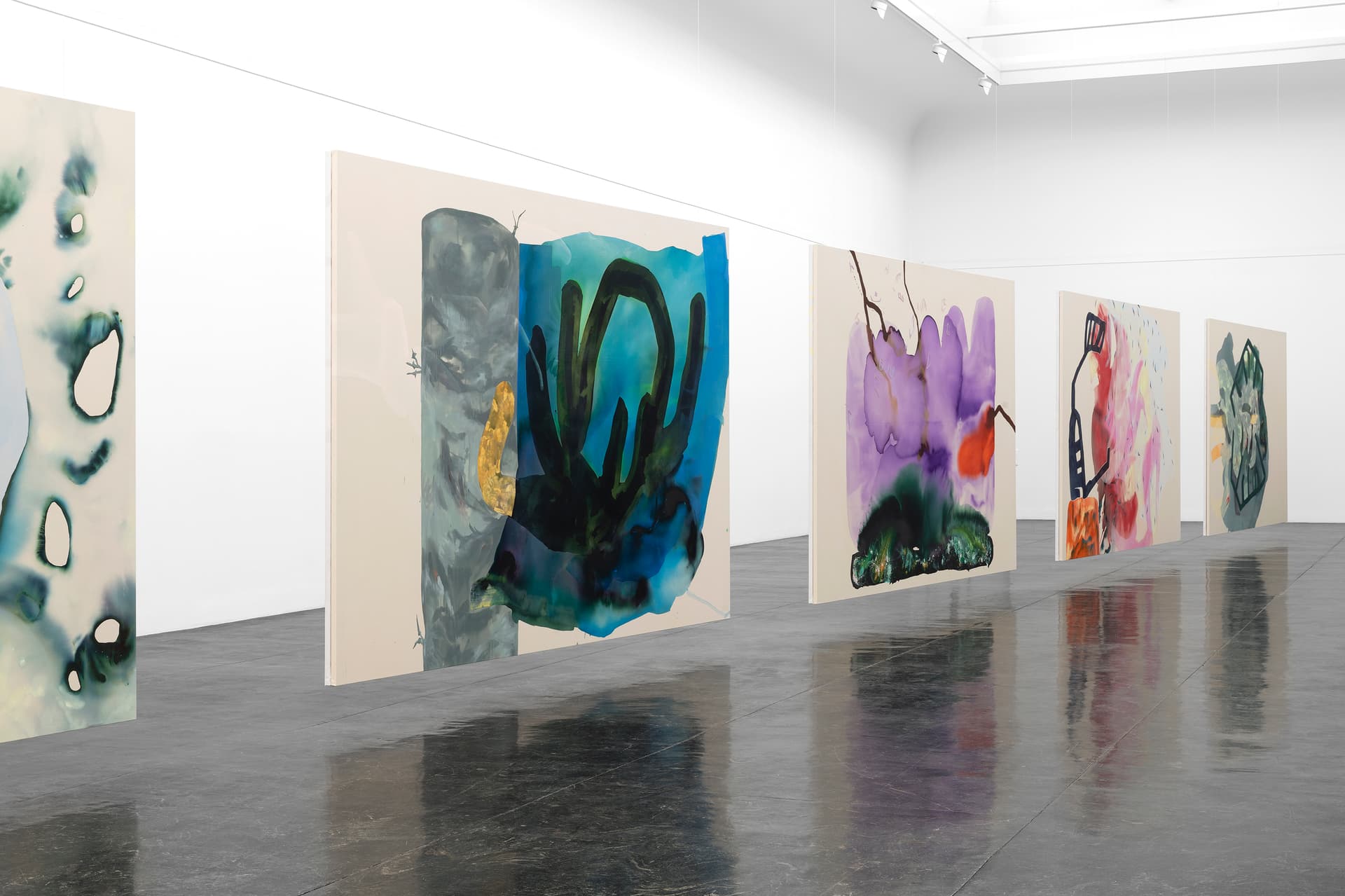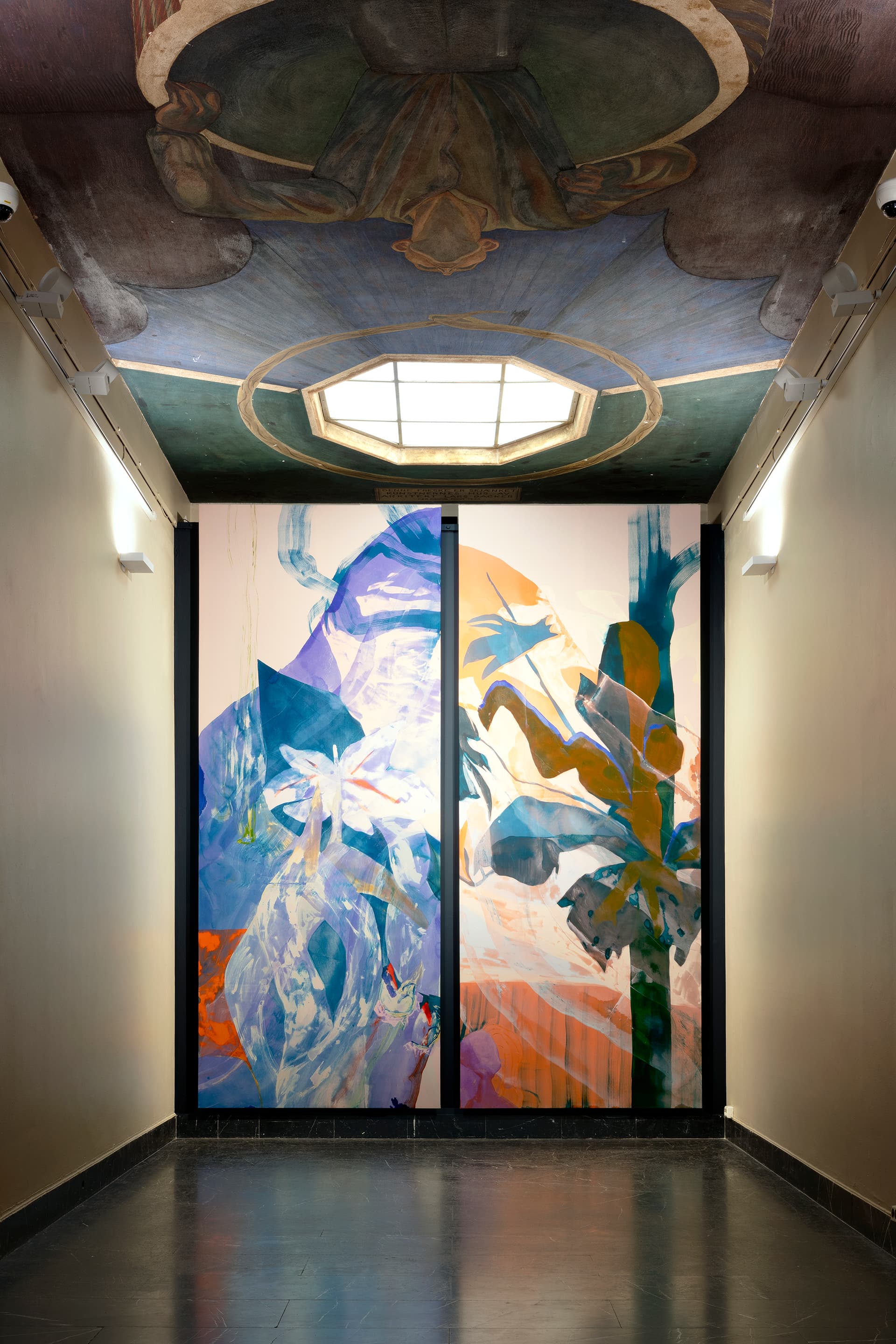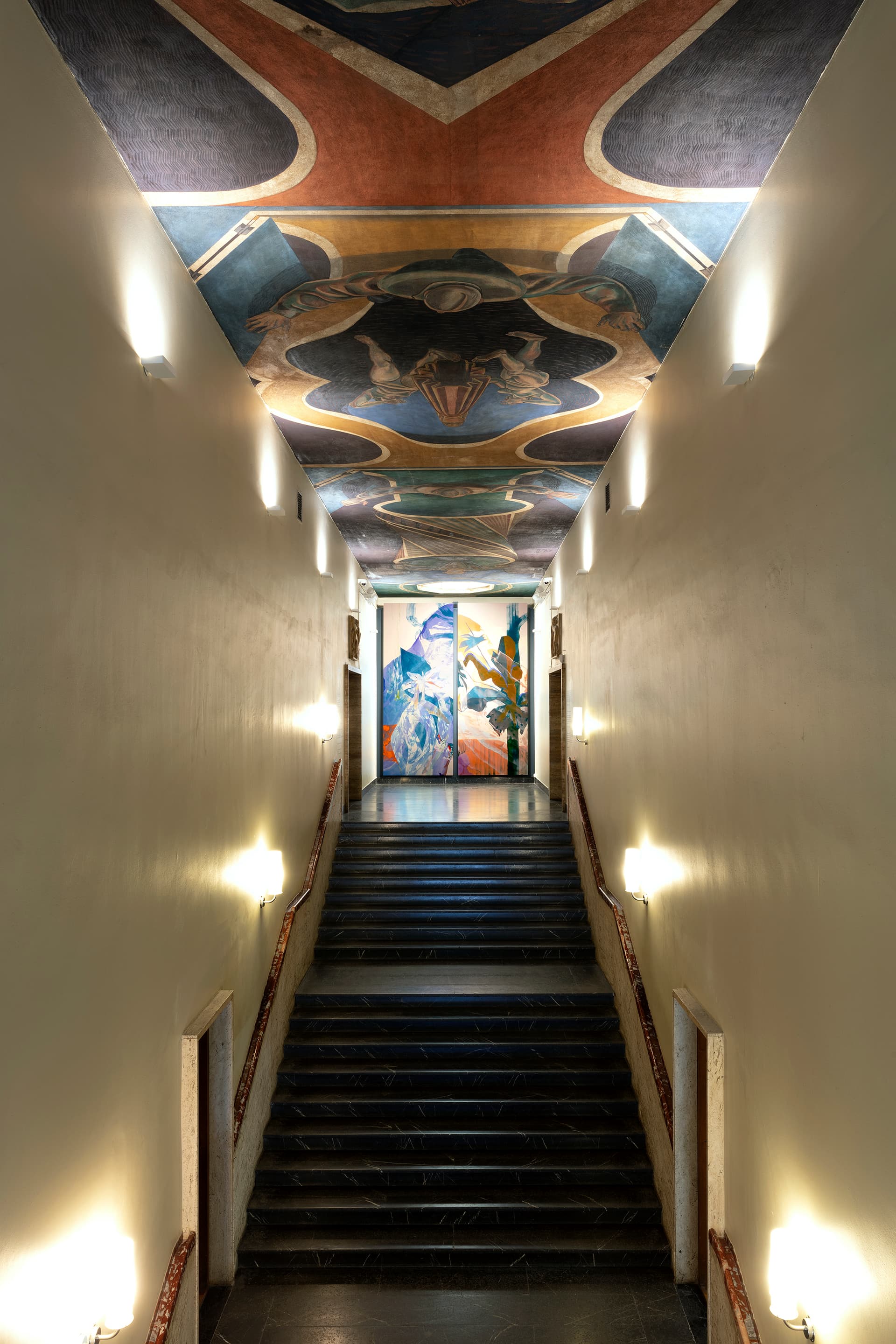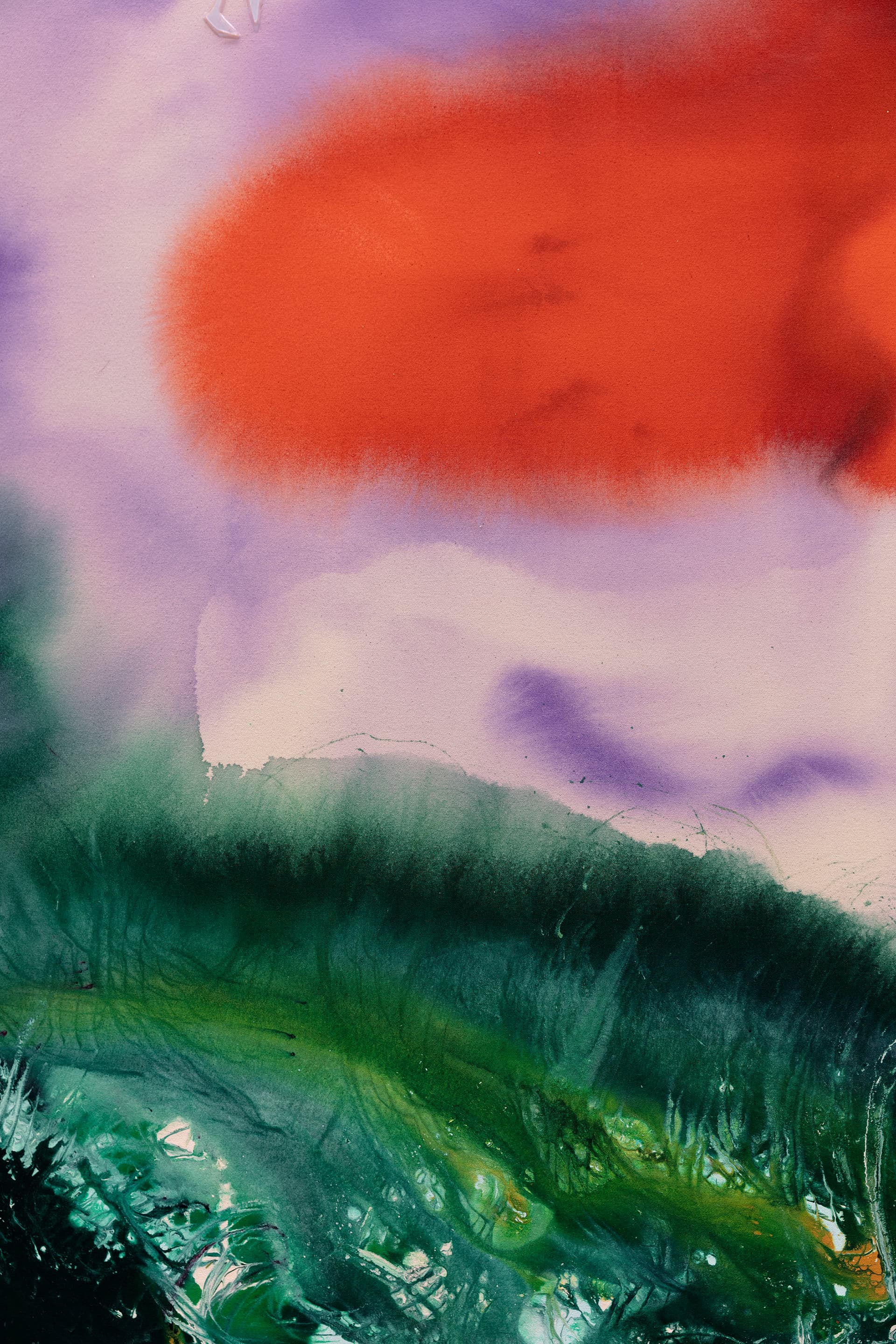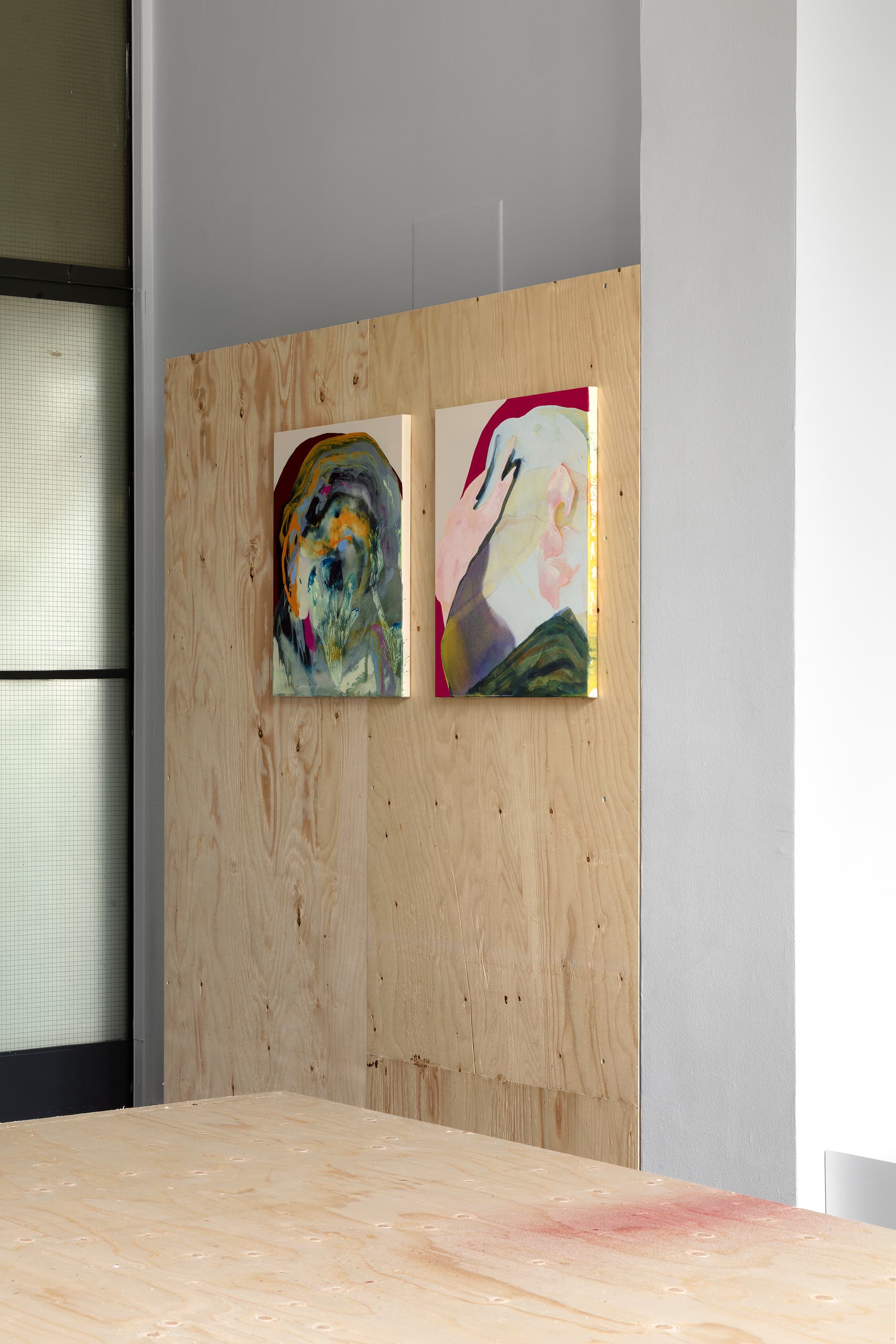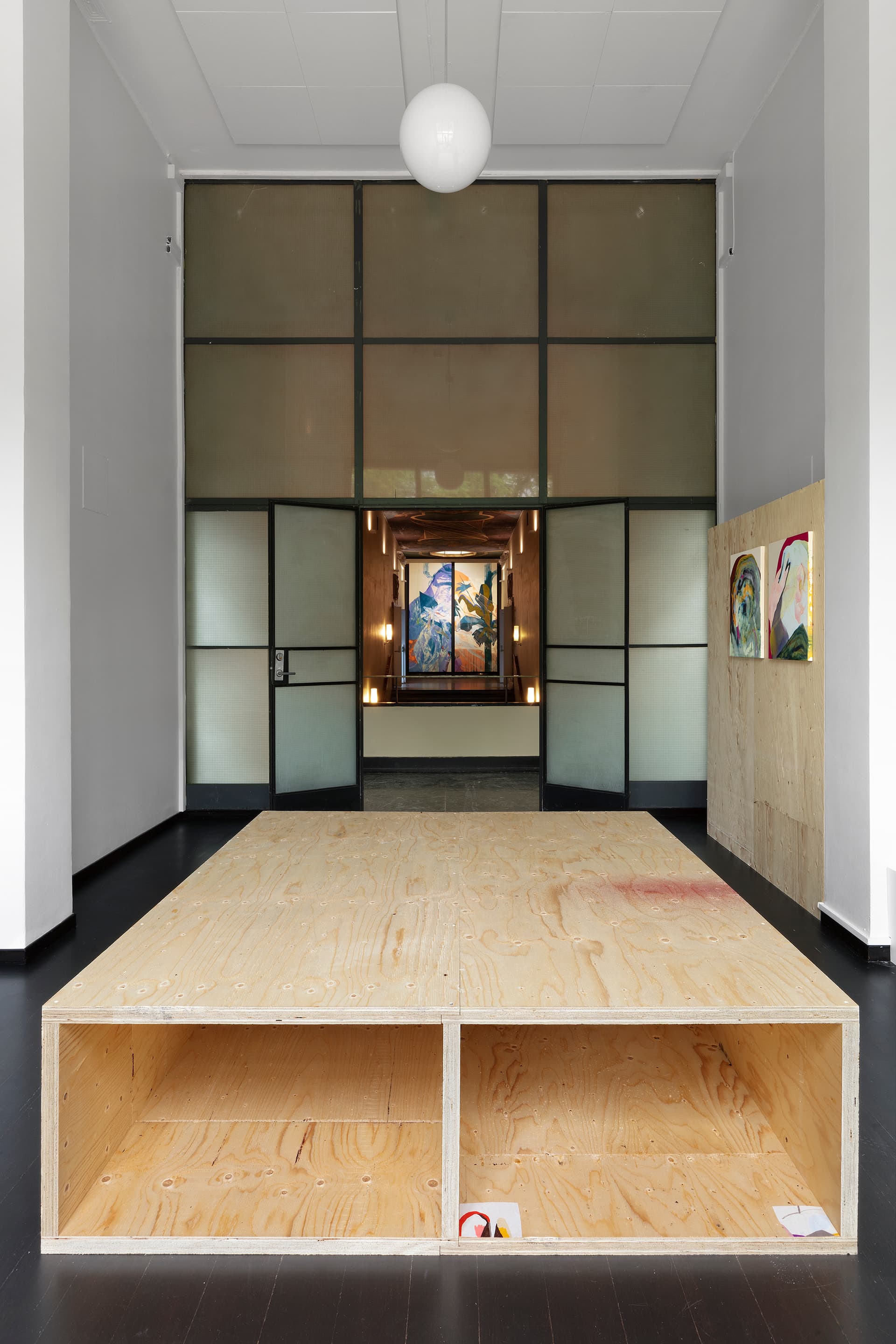 About the artist
Ragna Bley (b. 1986, Sweden) lives in Oslo and has a BA from the Academy of Fine Arts in Oslo (2011) and an MA from the Royal College of Art in London (2015). In addition to Malmö Konsthall, Bley has had solo exhibitions at Kunsthall Oslo – Munchmuseet on the Move, OSL contemporary, Kunsthuset Kabuso and Downs & Ross in New York. She is currently working on her first solo exhibition for Pilar Corrias Gallery in London. Her works are in the collection of Henie Onstad Art Center, The National Museum, Oslo, Moderna Museet in Stockholm, Kistefos, Malmö Konstmuseum, Statens Konstråd in Sweden, and Oslo Municipality's art collection, among others.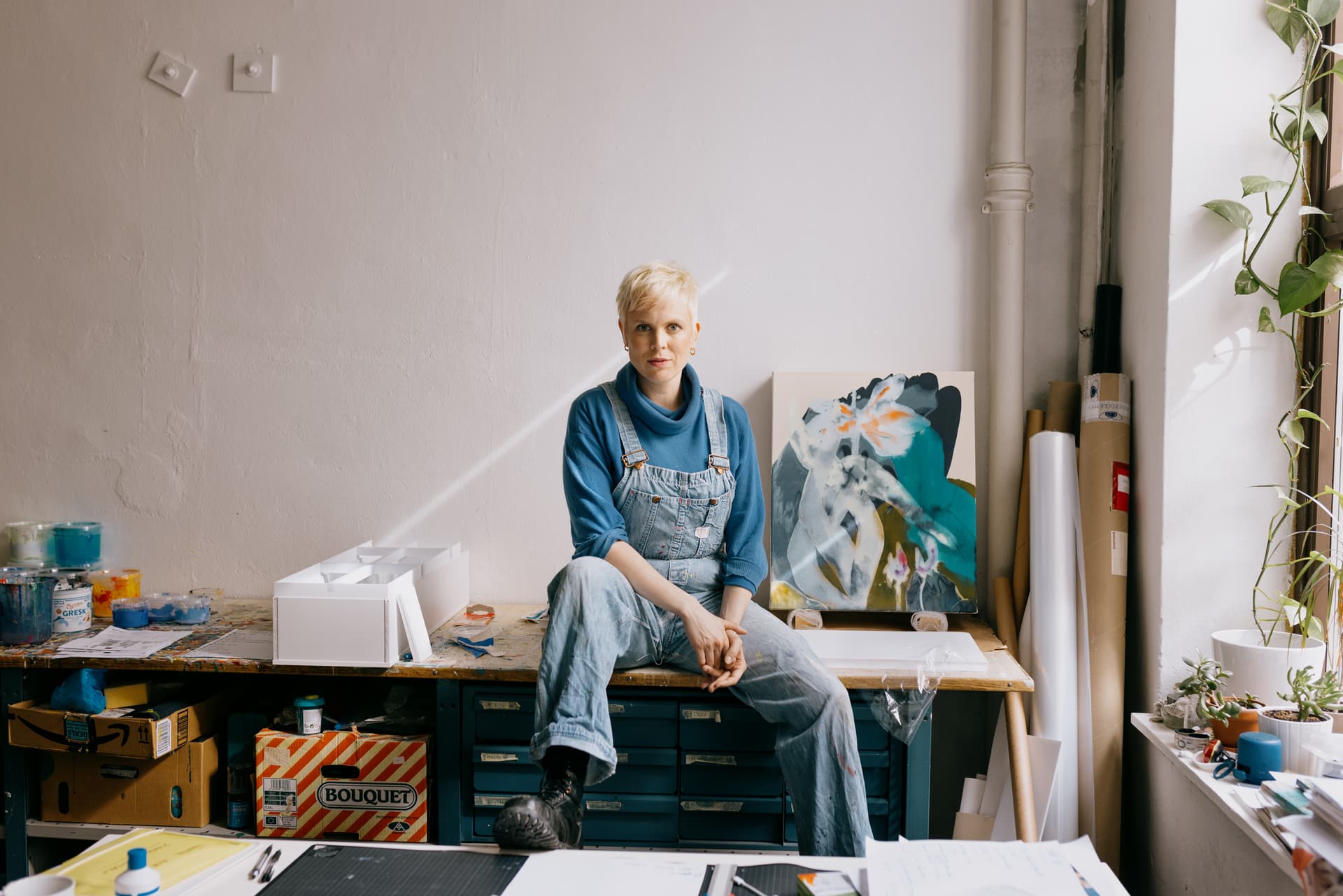 The exhibition is kindly supported by Sparebankstiftelsen DNB. We thank Lars Söderström, Malmö Kunsthall and Oslo Municipality for lending works.