Meet our new artistic director
It is with great pleasure that we announce that Sarah Lookofsky will be Kunstnernes Hus' new artistic director. Lookofsky is an art historian, curator and writer and comes from the position of dean at the Academy of Fine Arts in Oslo. She also has extensive leadership experience from the international art scene.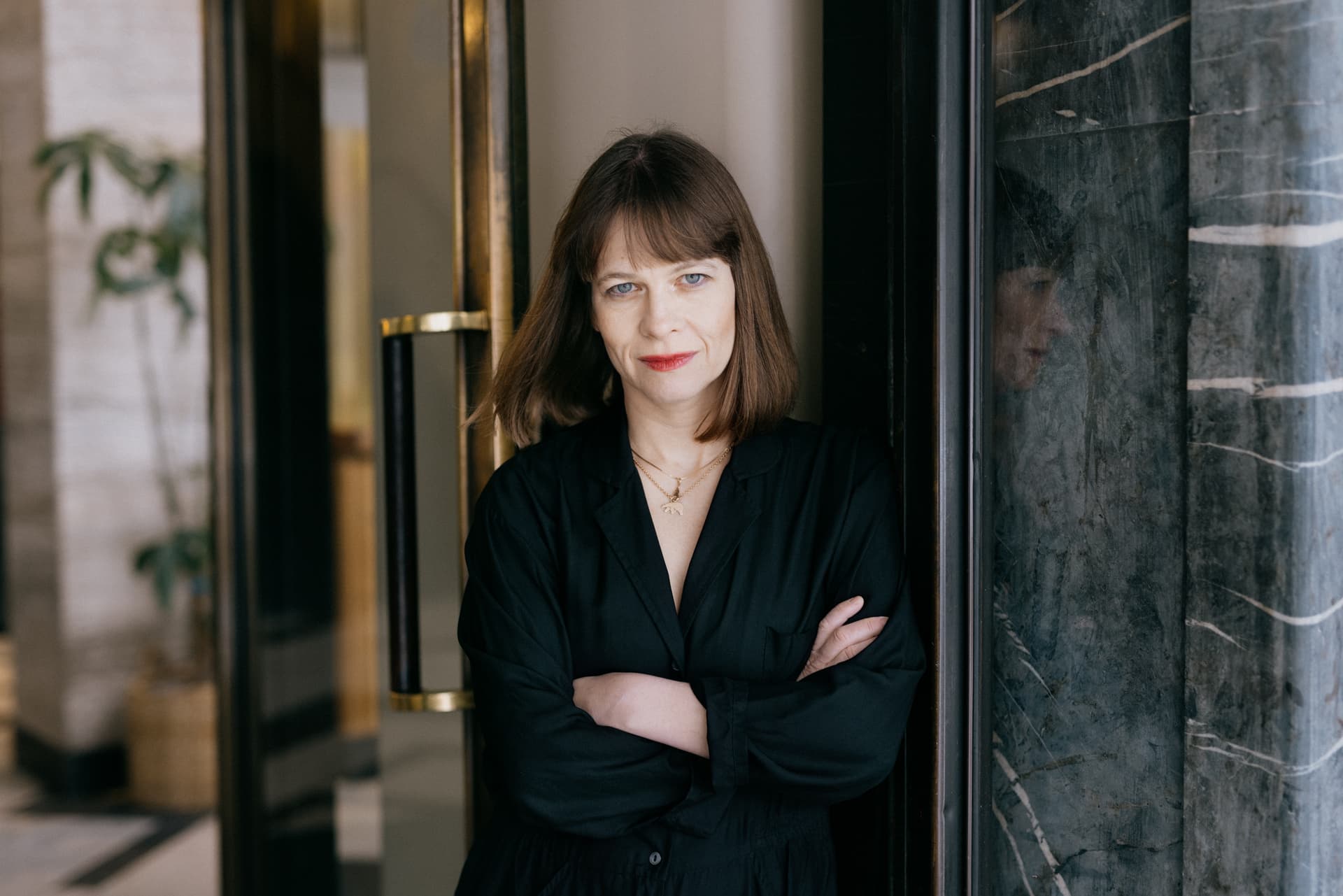 — The board is proud to be able to present Sarah Lookofsky as artistic director. She has a solid international profile combined with a good local knowledge of the Norwegian art scene. Lookofsky will complement our own professional staff with her many years of leadership experience, her art historical background and curatorial profile. She will also strengthen the historical proximity of Kunstnernes Hus to art education, art-related debates, and collective work. We are confident that Kunstnernes Hus will be led with strength and great enthusiasm towards its 100th anniversary in 2030 in ways that will benefit artists and the public alike, says chairman Trond Hugo Haugen.

— To my mind, Kunstnernes Hus is one of the most special art spaces in the world. It's a cornerstone of the strong artist-driven scene that makes Norway's art world so unique. Upon visiting for the first time, I was immediately smitten by the building and the atmosphere in and around the house. In the years since, I have become well acquainted with the programme, from exhibition spaces to film screenings, as well as fascinated by the institution's unique history­­ — a modern institution created at the same time as The Museum of Modern Art, but by artists themselves, that also cemented a link between established and emerging artists. The incredible architecture makes it possible to create ambitious exhibitions in an intimate scale while framing art in its wider circuits — with studios for newly educated artists on one side of the building and spaces for social gathering on the other, the new artistic director notes.
Since 2020, Sarah Lookofsky (b. 1978) has served as dean of the Academy of Fine Art in Oslo. The position has given her a broad insight into Norway's art scene, art institutions and several generations of artists. Lookofsky was born and raised in Denmark but has spent nearly twenty years in the United States. She headed the curatorial studies programme of the Whitney Museum of American Art Independent Study Program. She later worked as associate director of the International Program of The Museum of Modern Art (MoMA) in New York. She was the general advisor for the ninth Berlin Biennale (2016), leading organizer of the MoMA conference The Multiplication of Perspectives and co-organizer of the conference Public Calling at the Oslo National Theatre with KORO and Fritt Ord. She has curated several international exhibitions, including at Kunsthal Aarhus, Art in General, Smack Mellon, apexart, Stacion Center for Contemporary Art and Gallery Miroslav Kraljević.
— A throughline in my work thus far has been what I would characterize as a curatorial approach: close dialogue with artists and the aim to find common ground across a diversity of practices. With my background from both larger and smaller institutions, and across different geographical environments, I look forward to contributing to an outward-looking program rooted in the local context. I see the role of artistic director at Kunstnernes Hus as a natural deepening of my previous work and as an extension of my strong interest in the central role of art, and thus artists, in a healthy society.
Lookofsky is also active as a lecturer and writer for, among other publications, Artforum and Weekendavisen. She has a master's and doctoral degree in Art History, Theory and Criticism from the University of California, San Diego, and a bachelor's degree in film and media studies from the University of Copenhagen.
Sarah Lookofsky takes over the position from Anne Hilde Neset, assuming the role on August 15, 2023.

— We are grateful to everyone who has shown an interest in the position and we are proud to be part of such a strong professional environment, says chairman Trond Hugo Haugen.
We warmly welcome Sarah to Kunstnernes Hus!

Contact
Chairman of the board Trond Hugo Haugen: styreleder@kunstnerneshus.no | 926 21 307
Communications manager Leonie Merkl: leonie@kunstnerneshus.no | 485 01 272
New artistic leader Sarah Lookofsky: upon request
Photo: Julie Hrnčířová