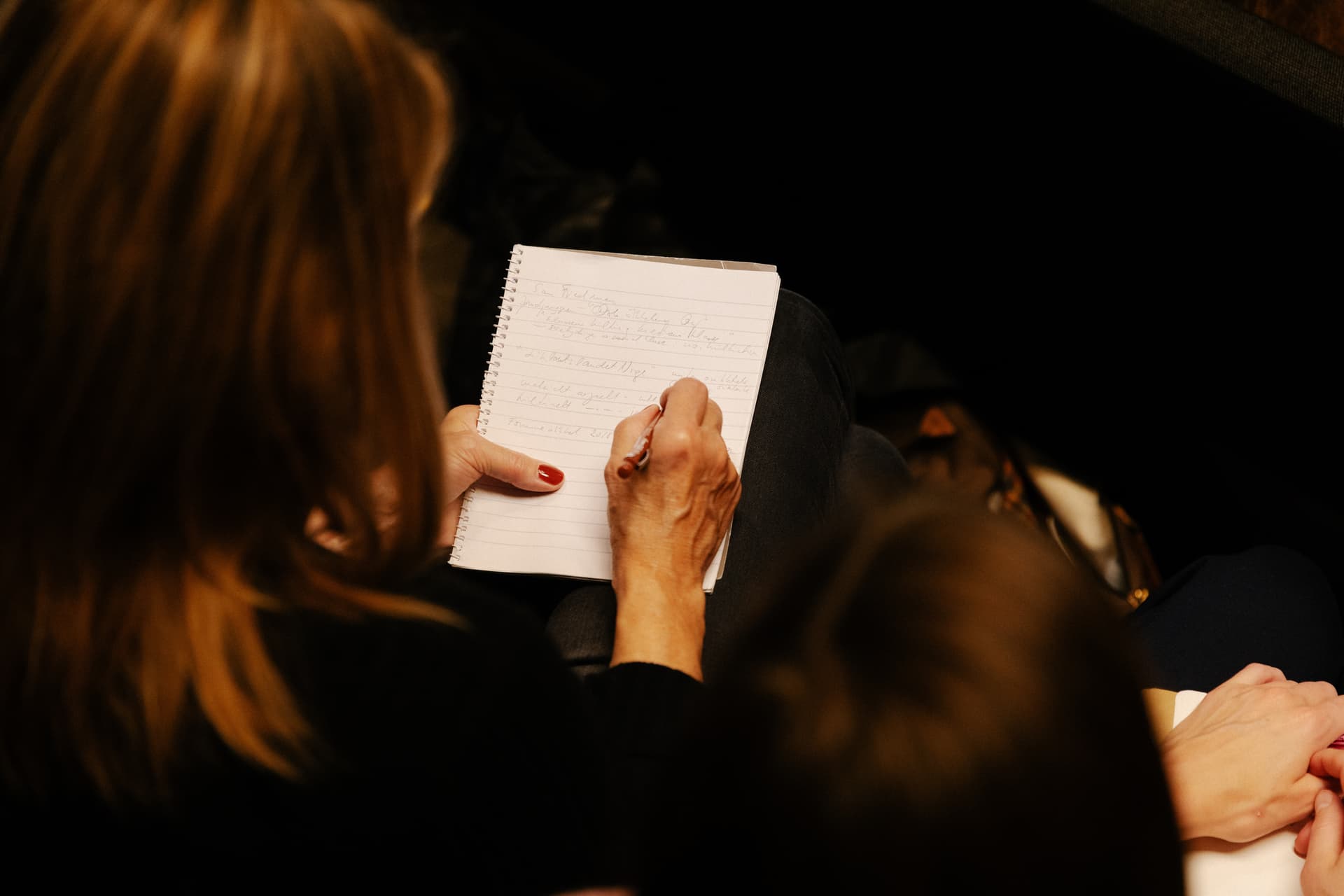 Meet Victoria Durnak, Abirami Logendran, Bjørn Hatterud, Monica Aasprong, Susanne Hætta, Andreas Breivik, Johanne Nordby Wernø, Grace Tabea Tenga, Inger Wold Lund and Tommy Olsson in the online lecture series How to write about art?
Mathea Milkovic Saric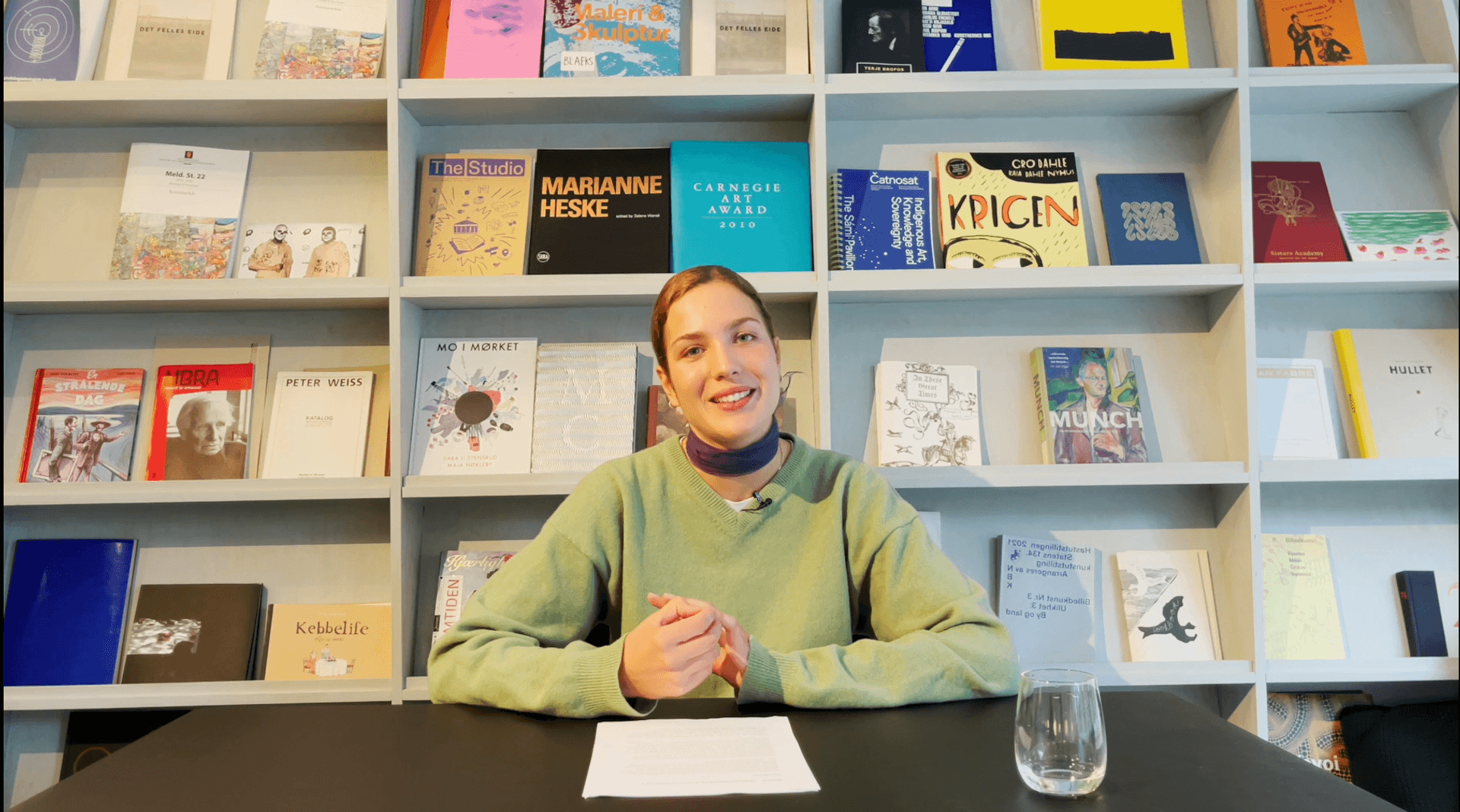 Mathea Milkovic Saric (f. 2001) er skribent og tidligere redaktør for det studentdrevne kunsthistoriske tidsskriftet Paragone. Tidsskriftet fungerer som en plattform og arena for formidling og diskusjon om samtidskunst og kunsthistorie blant kunstinteresserte studenter ved Universitetet i Oslo. Her får også studenter muligheten til å utforske hvordan skrive om kunst under veiledning av redaksjonen og styret. Saric studerer tverrfaglige kjønnsstudier med fordypning i kunsthistorie og interesserer seg spesielt for møtepunktene mellom kjønn, seksualitet og kunst.
Victoria Durnak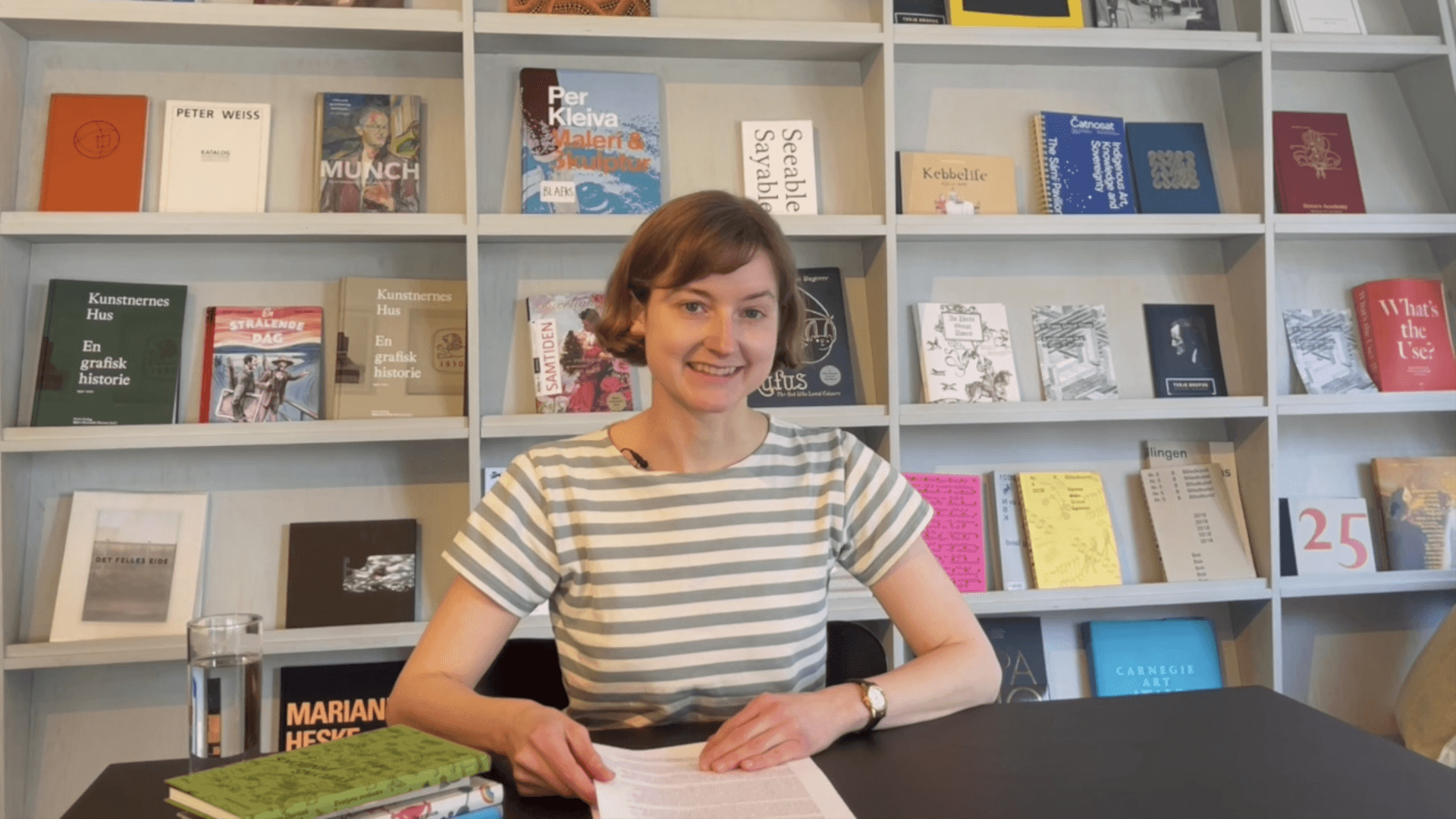 Victoria Durnak (b. 1989) is a writer and visual artist. She has written the novels Smilefjes. Tommel opp. Regnbue. (2019), Senteret (2017) and Torget (2015). Her fifth novel Evelyns innboks was published by Flamme Forlag in 2021.

Abirami Logendran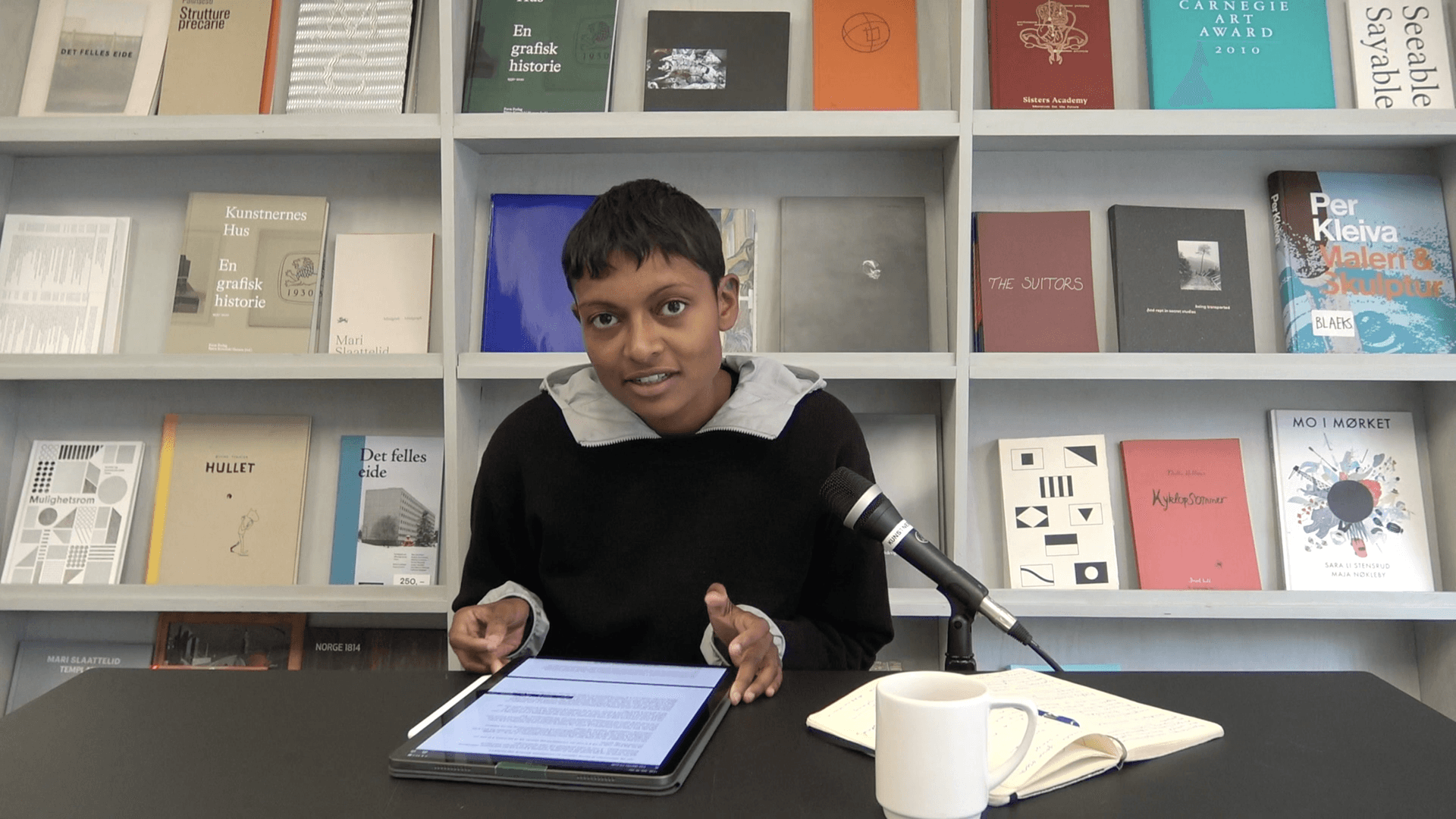 Abirami Logendran (b. 1992) is a graphic designer and writer. She mainly works as a film critic and is particularly interested in the intersection between art and film. She is co-editor of the magazine Samora Forum and also writes for Wuxia and Vinduet. She is currently taking a master's in Screen Cultures at UiO and a master's in visual arts at KHiO.
Bjørn Hatterud
Bjørn Hatterud (b. 1977) is a curator, musician, critic and author. He is regularly writes for Billedkunst and Museumsnytt and is currently a curator at the National Library, KODE and Vigeland Museum. In August, his book Skeive ikoner will be published by Pitch publishing house as a result of his long-term work with photographer Finn Serck-Hansen and author Caroline Ugelstad Elnæs, which has also been presented as an exhibition in collaboration with Fotogalleriet.

Previous releases are Mjøsa rundt med mor (2020) which received the critics' award in the spring of 2021 and Mot normalt (2018) which was described as «a story about not fitting in, about growing up in Brumunddal and being deviant and queer in every way. This is a story of adversity and suffering, but not a sad story». 2022–2025, Hatterud has been appointed as a council member in the Cultural Council.
Monica Aasprong
Foredraget er delt i to. Den første delen handler om signatur og kollektivitet, form og forpliktelse, språk og minne.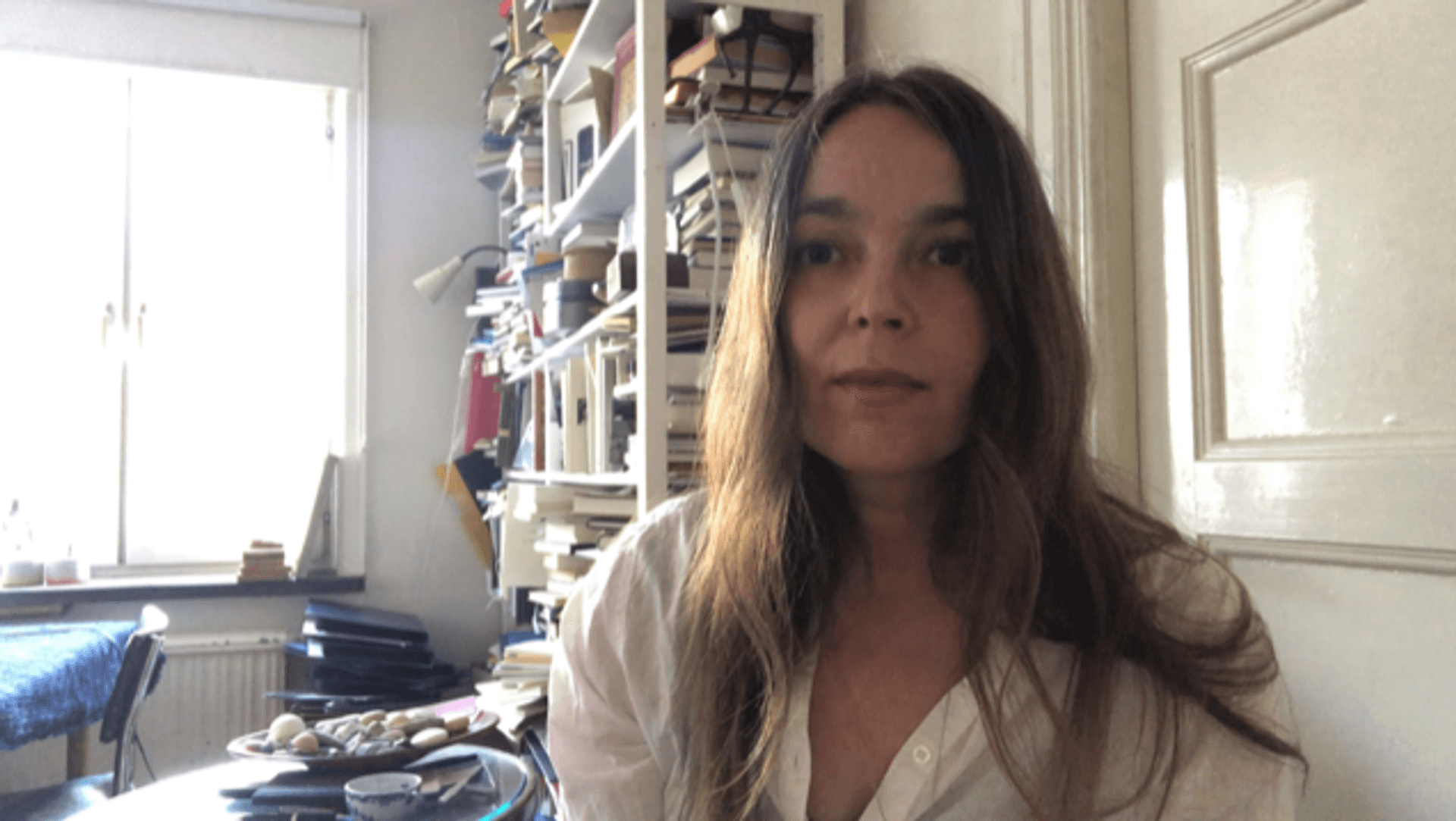 Part two is about inspirations, responsibility, writing, frameworks and speech.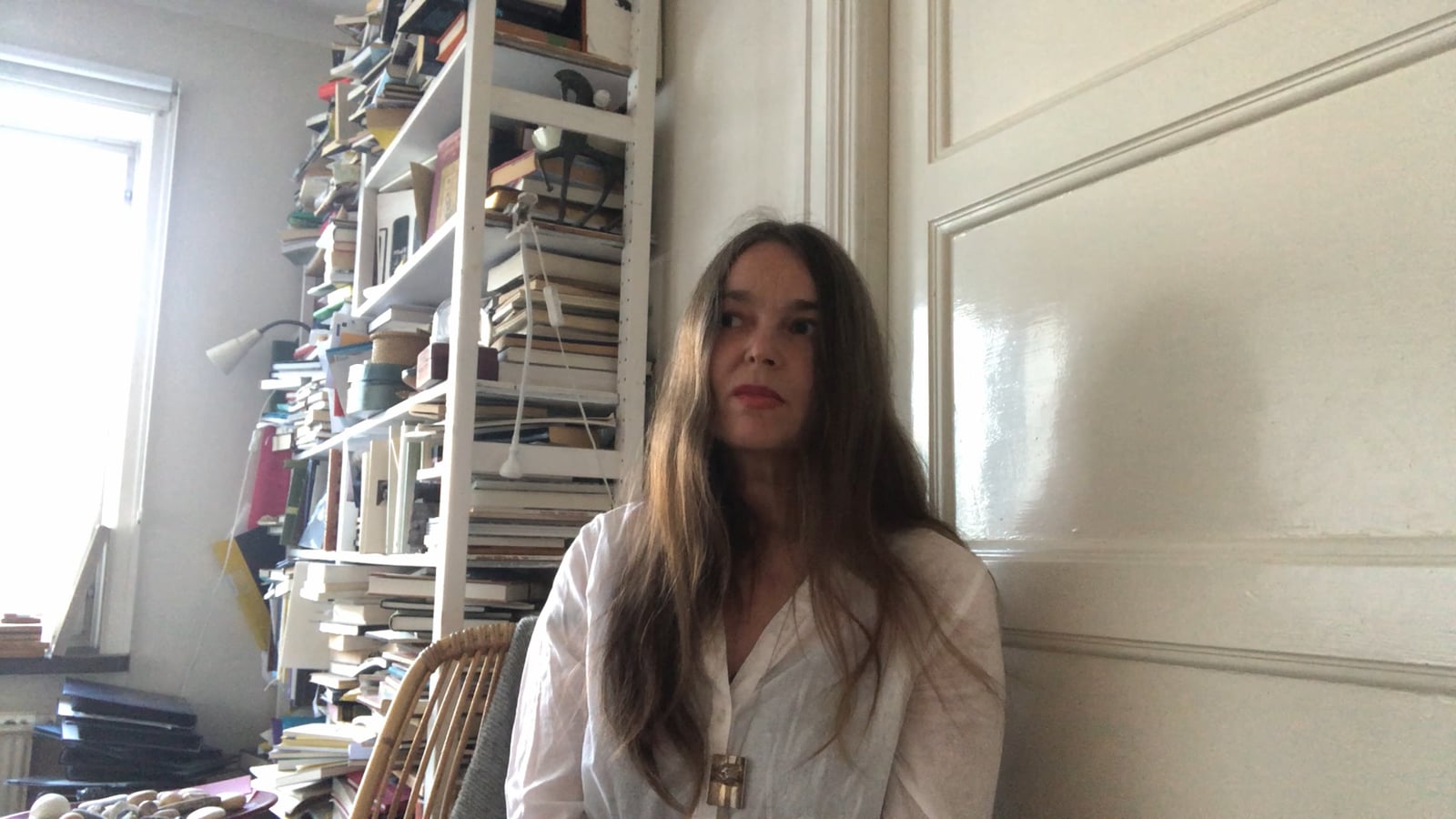 Monica Aasprong (b. 1969) is a Norwegian poet and artist living in Stockholm. Her latest book is Obligo - on form and content (2019), where she reflects on working with literature in close proximity to visual art and music. Aasprong has been a project student at Konstfack and Kungl. Stockholm Academy of the Arts. As part of her writing, she has worked with installations and sound works, including collaborations with Maja S. K. Ratkje, Aron Kullander-Östling and Ebba Bohlin.

In the years between 1999 and 2001 she was the literature editor of Morgenbladet and in 2003 she established Luj nordenfjeldske litteraturtidsskrift together with fellow poets Gunnar Wærness and Ingrid Storholmen. From 2021, she will be part of the editorial team of the artist collective and literary house House of Foundation in Moss.
Susanne Hætta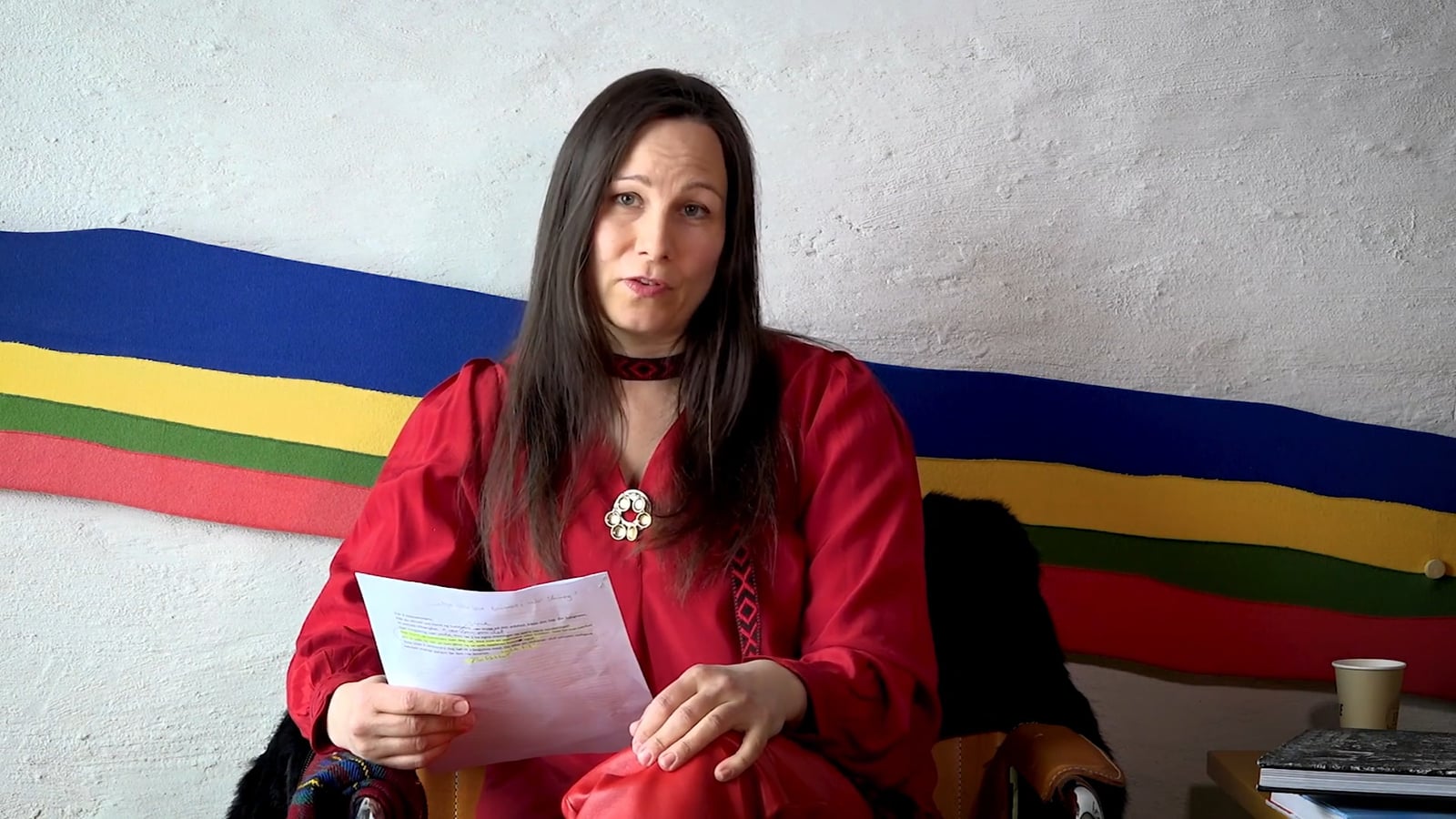 Susanne Hætta is a Sami author, photographer and artist. She has an degree in social sciences from the UiT The Arctic University of Norway and the University of Bergen, as well as a professional background in journalism. Her latest book Mázejoavku. Collectivity and Art tells the story of the Sami artist group Mázejoavku,. It was published by DAT and the Office for Contemporary Art Norway in November 2020.

Previously, Hætta has self-published the artist portrait Luondduadjágasat - Dreamscapes about artist and poet Synnøve Persen and the photo book Mari Moments - Mari Liibbat about the artist Mari Boine.
Johanne Nordby Wernø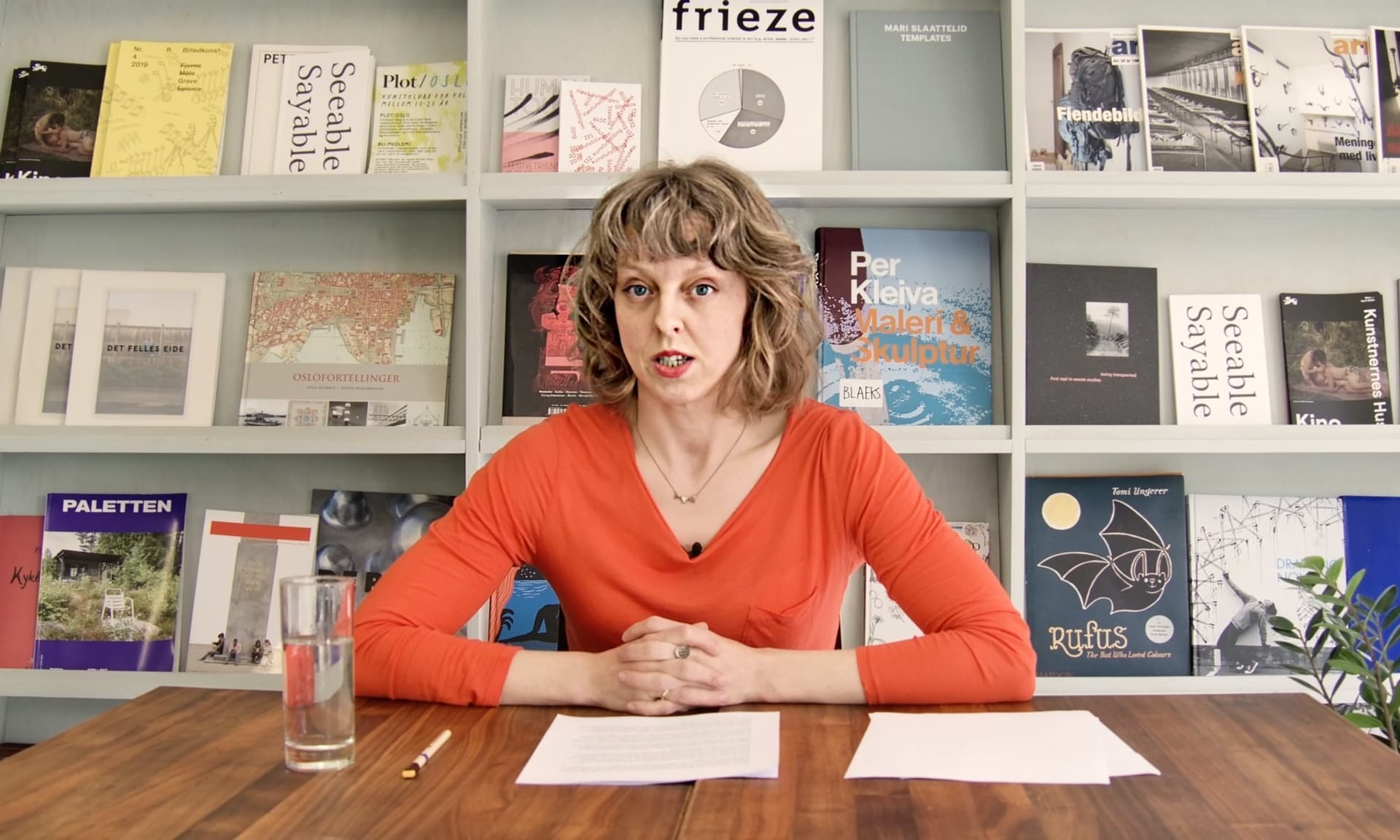 About Johanne Nordby Wernø
Johanne Nordby Wernø (b. 1980) is a curator, writer and critic. In 2019 she started St. Hans, Norway's first communications agency for the visual arts field, which is currently working with Kunsthall Trondheim, Einar Granum Art School, Norwegian Crafts, Norsk Kulturråd, Fotogalleriet and the posters project Pauseromsplakater.
For over twenty years, Nordby Wernø has been writing in Norwegian and international daily and professional press, both as a journalist and a critic. Among others, her texts have been published in Morgenbladet, Dagbladet, Vinduet, Billedkunst, Kunstkritikk, Klassekampen, Dagens Næringsliv/D2, Natt & Dag, Artforum (USA), Even Magazine (USA) and ArtReview (UK). From 2013 to 2016, she was general manager and curator of the Young Artists' Society (UKS). She has also freelanced as a curator, guest teacher, editor, lecturer and debate moderator, has been a temporary cultural attaché for the Ministry of Foreign Affairs in New York, and has held editorial positions in the Nordic art magazine Kunstkritikk. She is a board member of Praksis Oslo and is a member of the expert group for the Nordic Culture Point Mobility Program.
After a BA in aesthetic theory at the University of Oslo (2006), she received her MFA in criticism and curation at Konstfack in Stockholm (2009).
Grace Tabea Tenga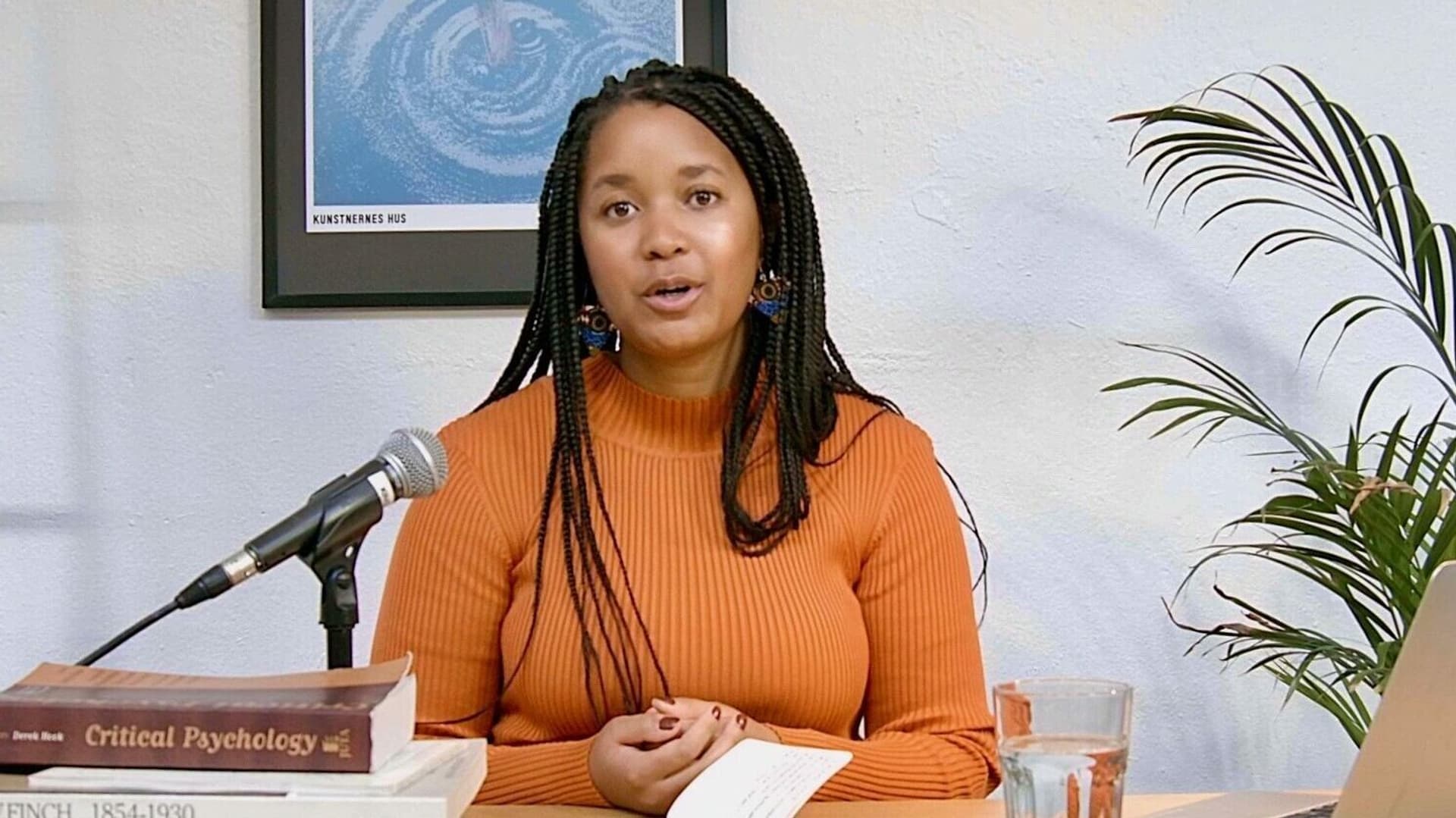 Grace Tabea Tenga is a writer, critic, African-aesthetic dancer with Tabanka, activist and psychology student who writes for Klassekampen, scenekunst.no, the Norwegian Shakespeare magazine, ballade.no and periskop.no. Tenga writes from a critical feminist and de-colonial perspective with an intersectional view on art and social issues. She is responsible for the specialist program of the African Students Association and is a member of the board of the Association for Gender and Sexuality Diversity in Oslo and Viken (FRI).
Inger Wold Lund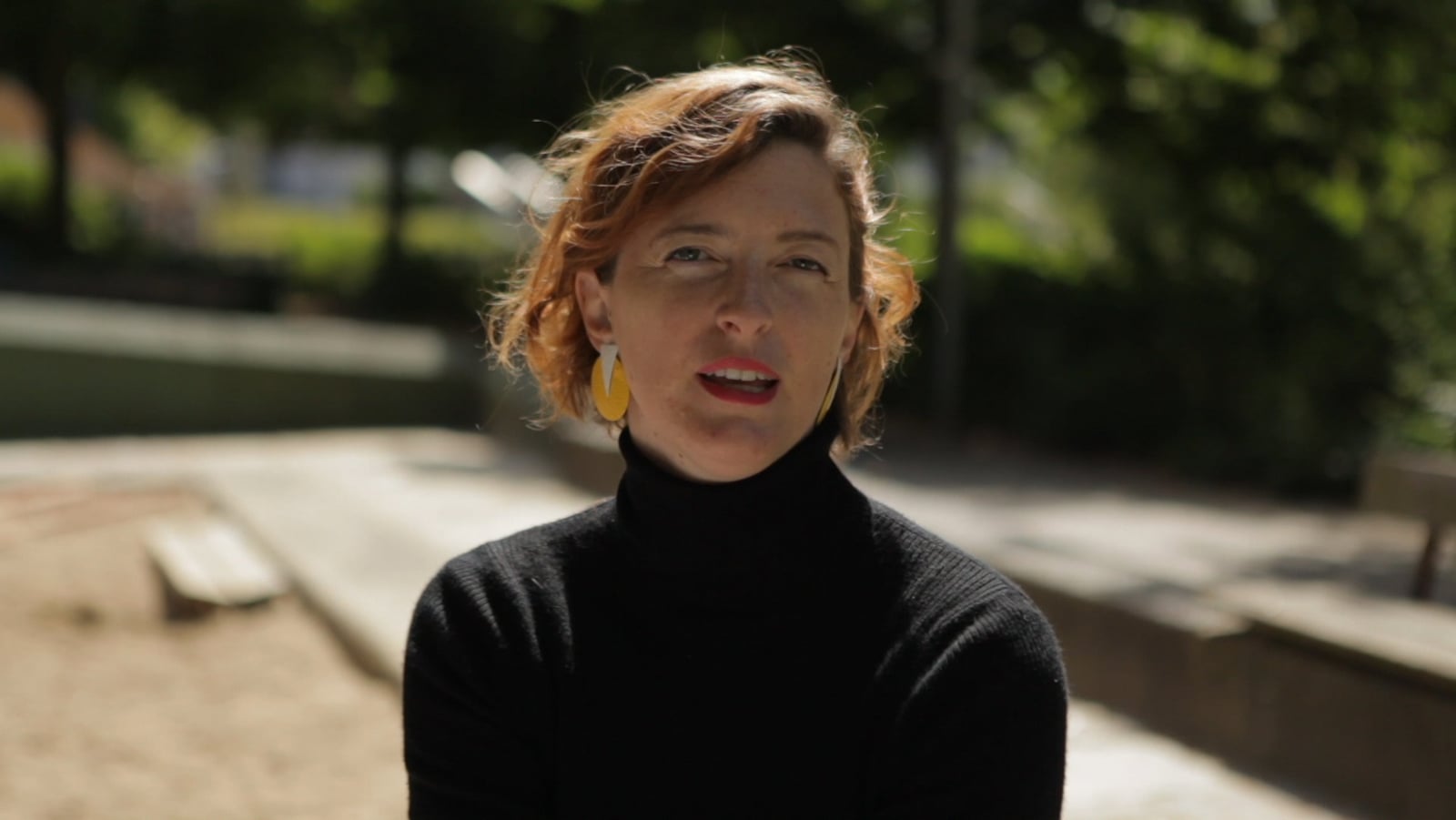 Inger Wold Lund (b. 1983, Bergen) is a visual artist and writer living in Berlin. Lund is educated at the Oslo National Academy of the Arts; Konstfack University College of Arts, Crafts and Design, Stockholm; and Staatliche Hochschule für Bildende Künste, Frankfurt am Main. She is the writer of two books in her native language Norwegian published by Cappelen Damm and Flamme Forlag. A collection of her stories in English has been published by Ugly Duckling Presse. Recent exhibitions include Leviathan at Kunsthal Aarhus; The 6th Moscow International Biennale for Young Art; The 9th Norwegian Sculpture Biannual, Oslo; Wildlife Sculpture Park, Oslo and M.I/mi1glissé, Berlin.
Tommy Olsson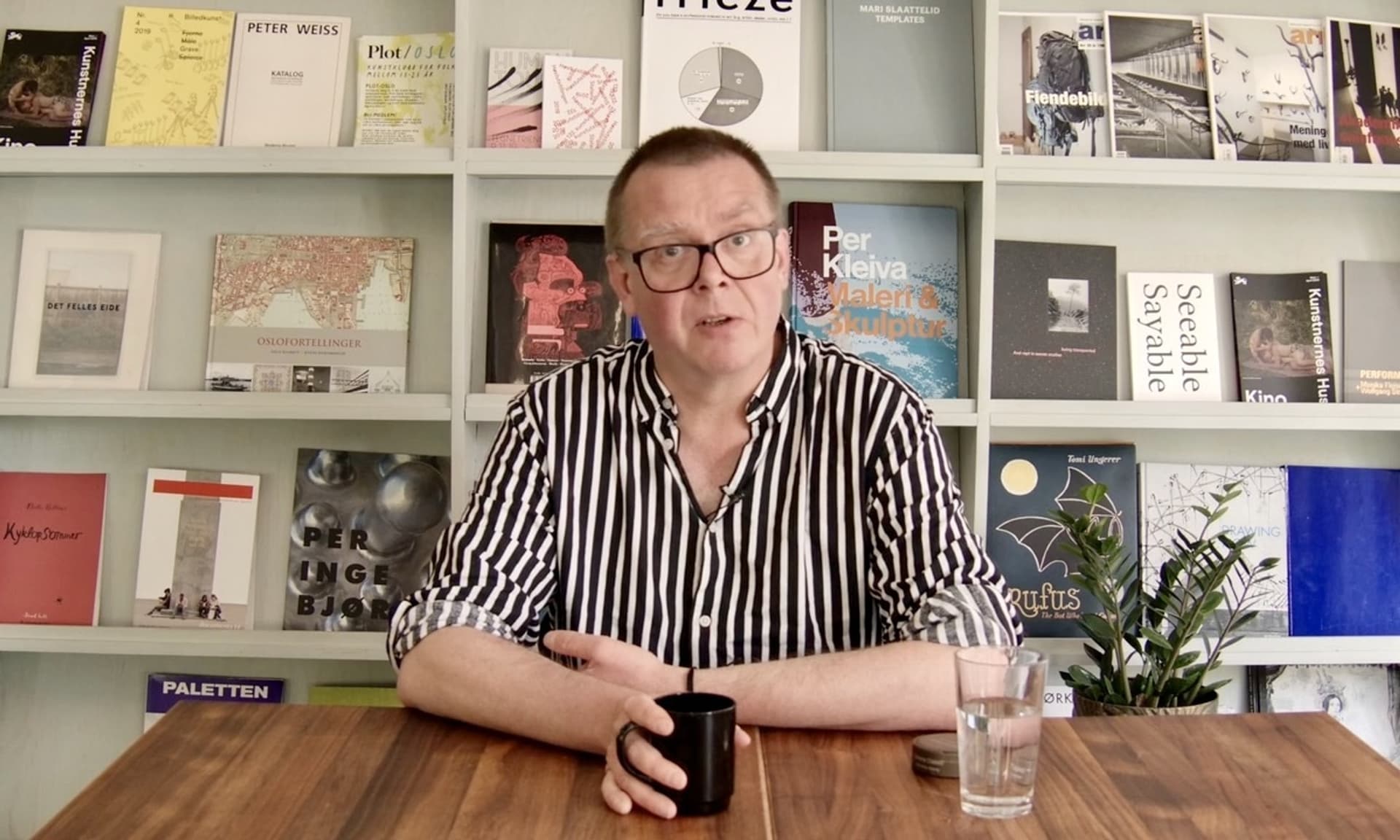 Tommy Olsson (b. 1963) is a Swedish/Norwegian visual artist and writer. Since 2014 he has been a regular art critic for Klassekampen. With his deeply self-exposing and transgressive texts, he contributed greatly to redefining art criticism in Norway in the 2000s. Many of his texts have been published in Billedkunst, Morgenbladet and on kunstkritikk.no.
Andreas Breivik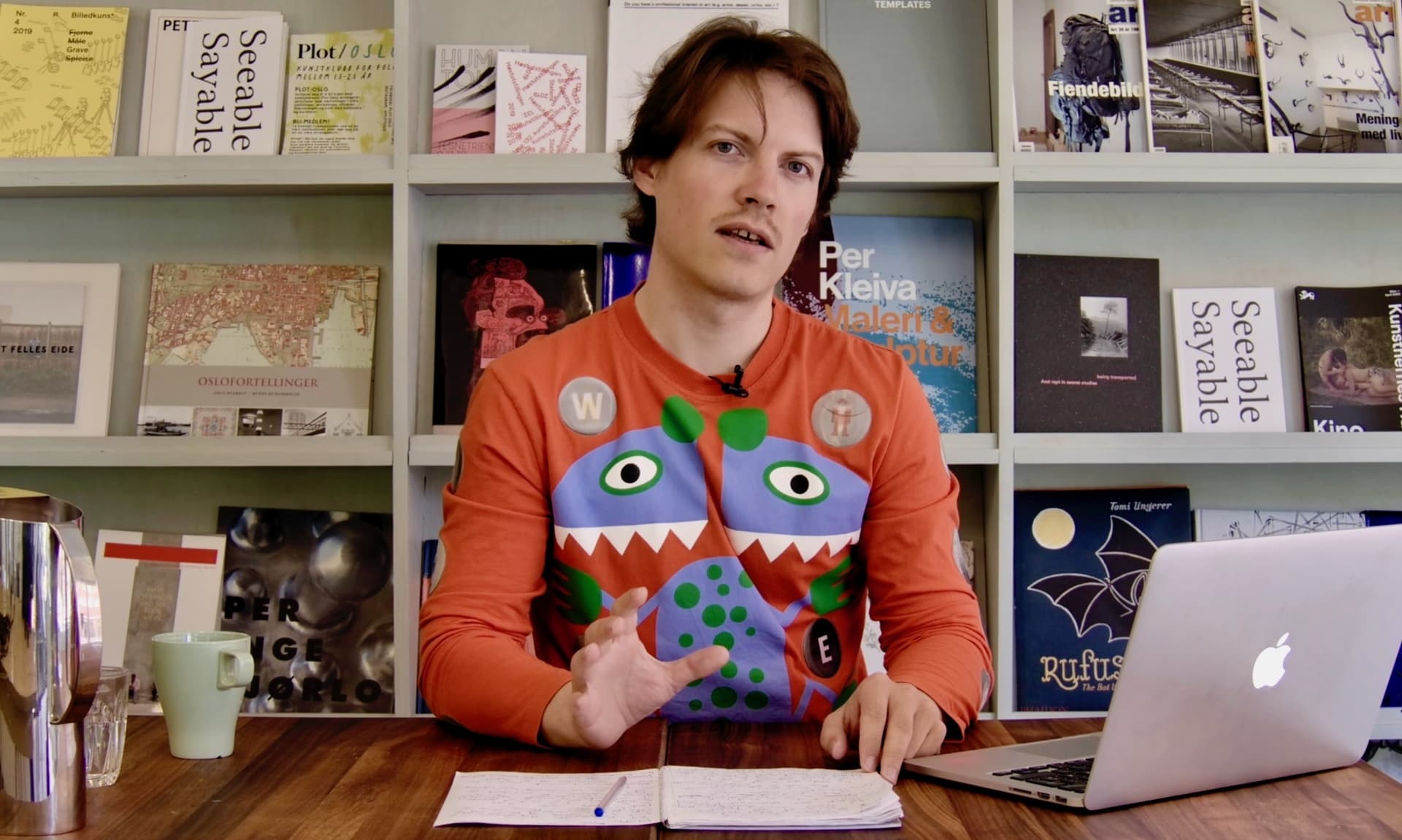 Andreas Breivik (b. 1989) studied literature and aesthetics at the University of Oslo and the University of California in San Diego. Together with visual artist Victoria Duffee he has been running the magazine "We look at art" since 2016. Together they have published two publications, created talk shows and practised art criticism in the form of online conversations. In addition, Breivik writes for kunstkritikk.no and is elected representative of the Norwegian Critics' Association. He was also the founder of "It is better", a queer reading group for young people at Deichman library in 2016, the same year he was an editor at Litteratur på Blå. Breivik is currently studying to attain the master's degree in art history at the University of Oslo.