Archival Arabesque
Lines through Guttormsgaard's archive
06.12.19 – 19.01.20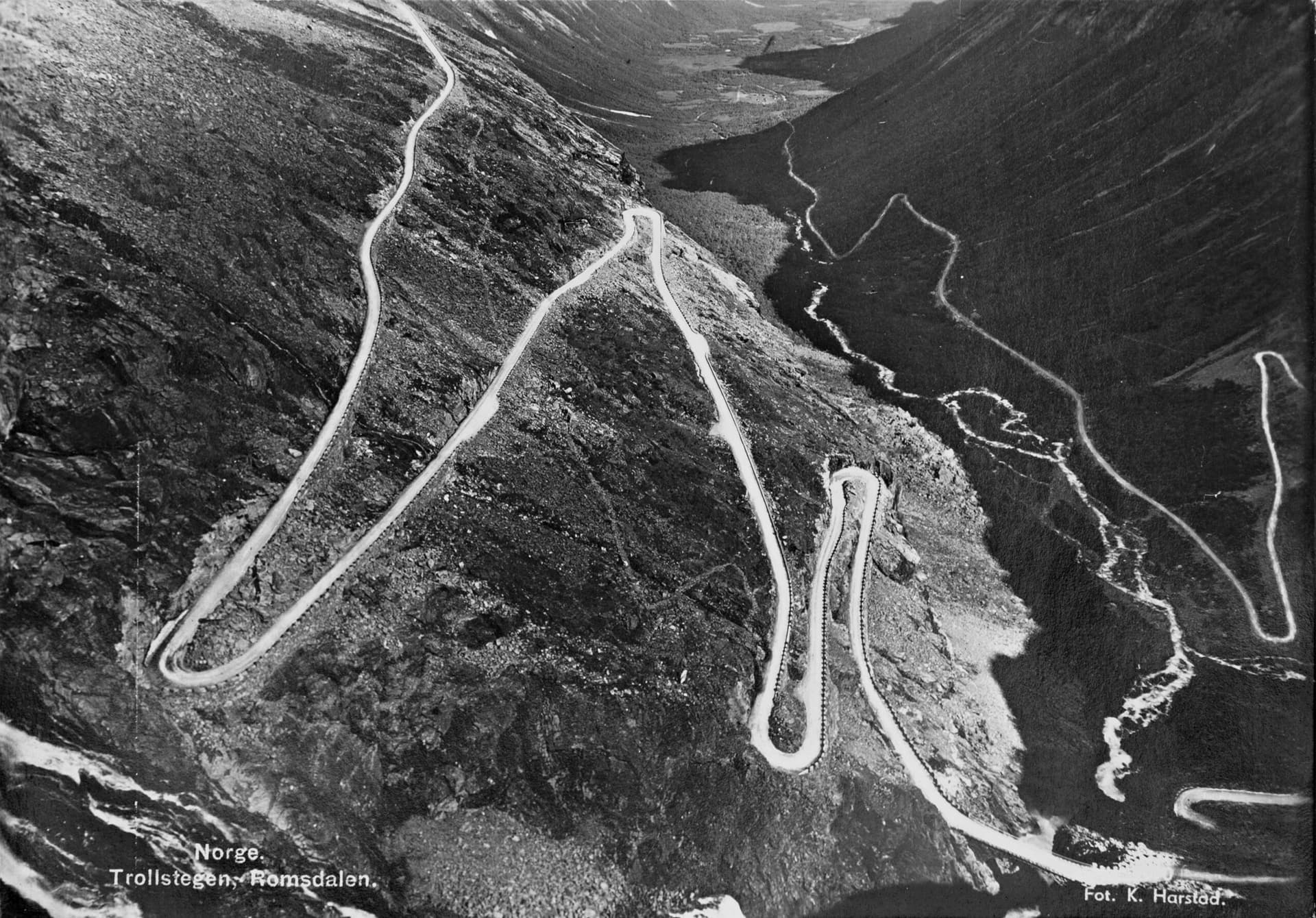 "The movement into the image is, for me, precisely the same as travelling out into the world. It is a question of seeing through the conventions, of seeing one's own culture from the outside – or of trying to go as far as possible into it." Guttorm Guttormsgaard (1938–2019)
The exhibition Archival Arabesqueis part of the Drawing Triennial's expanded programme Before and After the Line. This programme encourages a wider reflection upon drawing as a universally human form of expression and a tool for understanding the world and ourselves.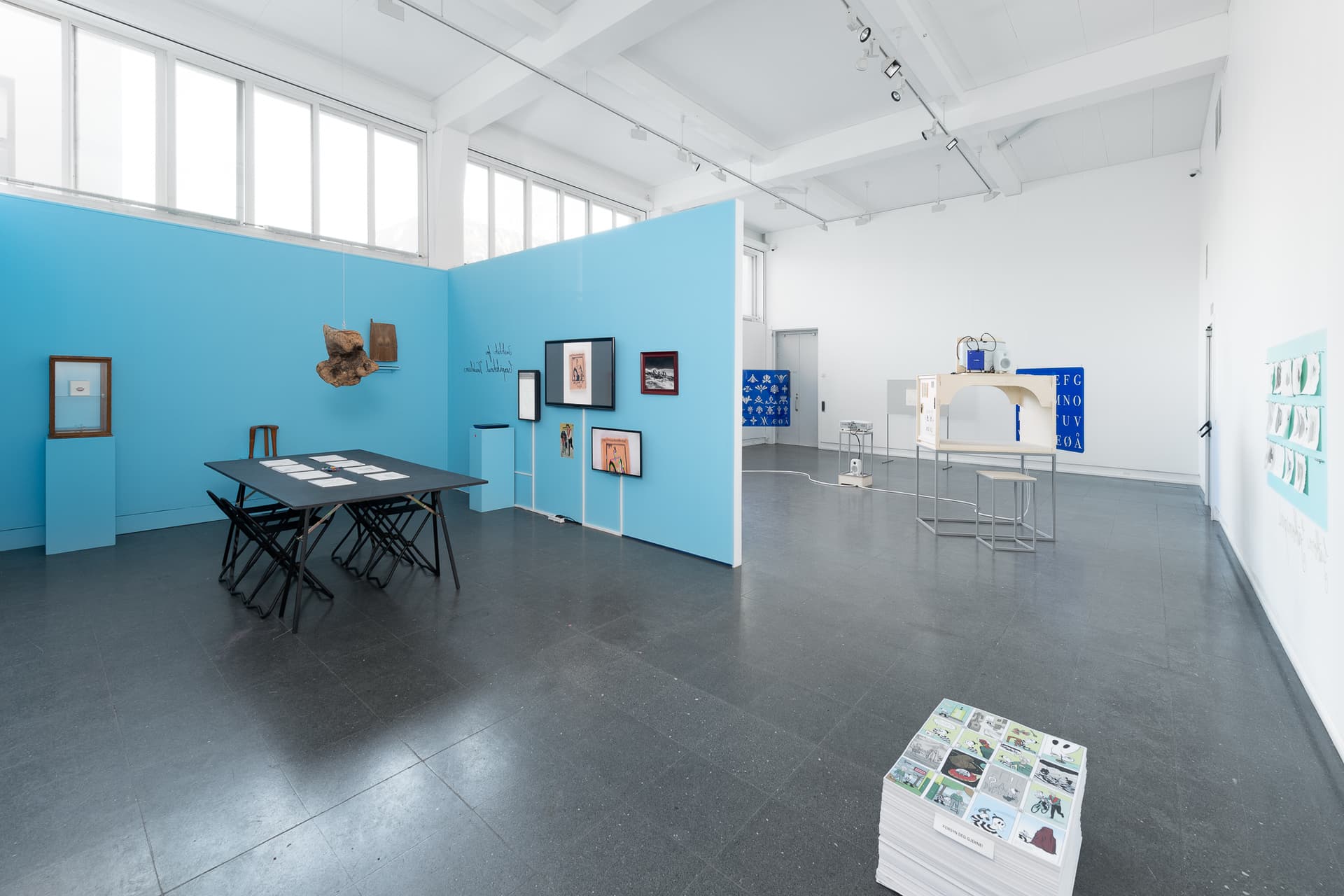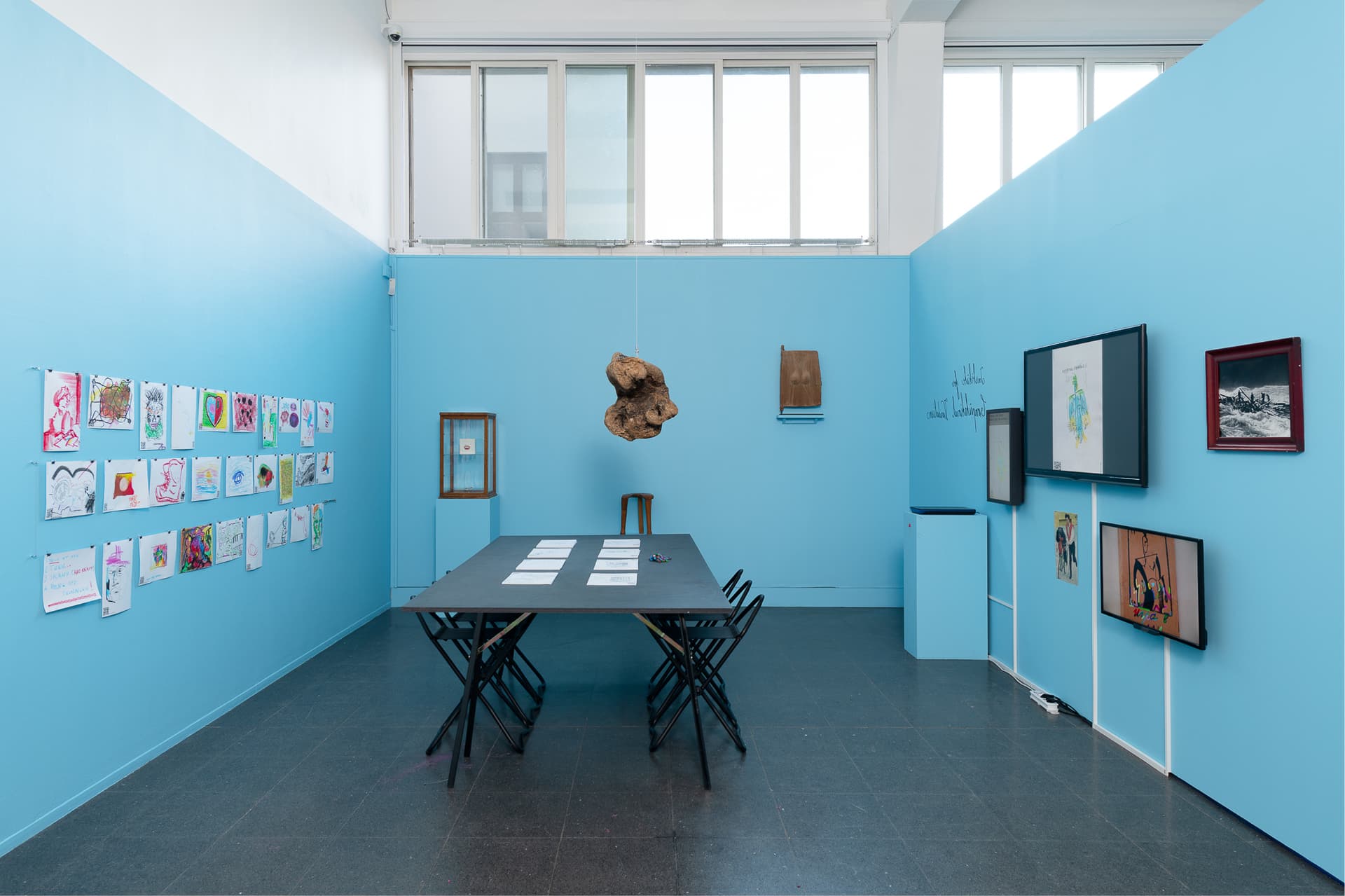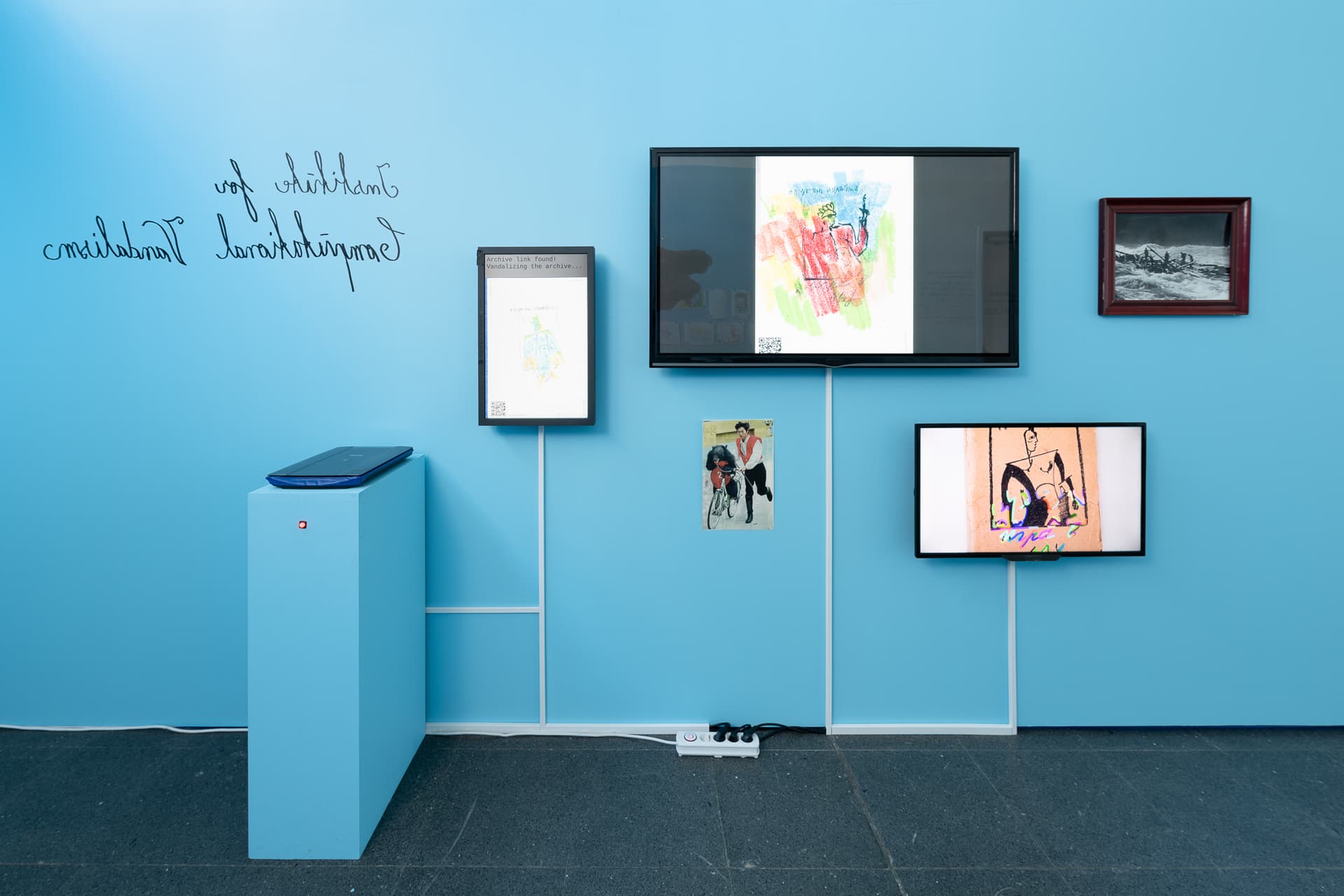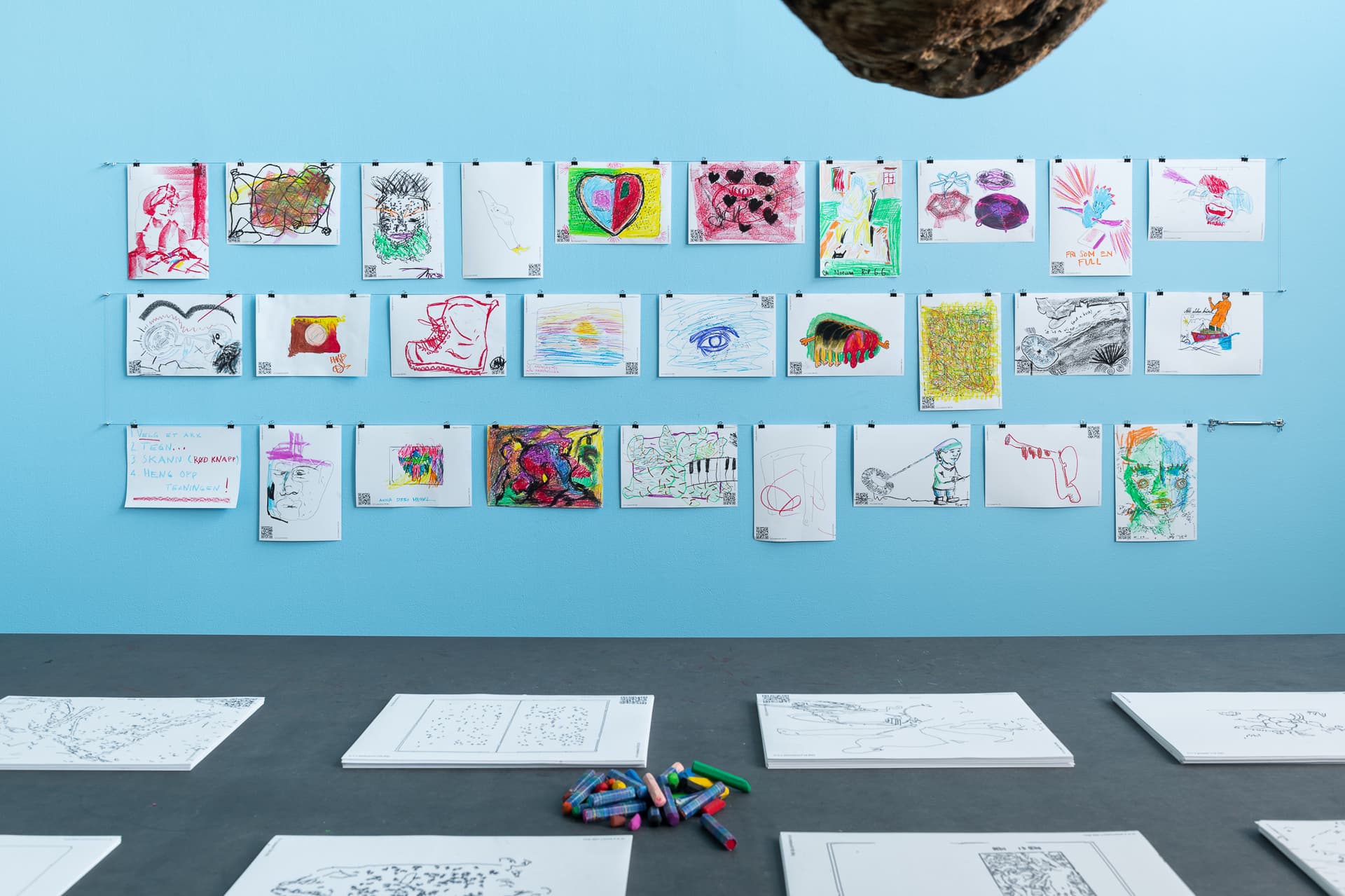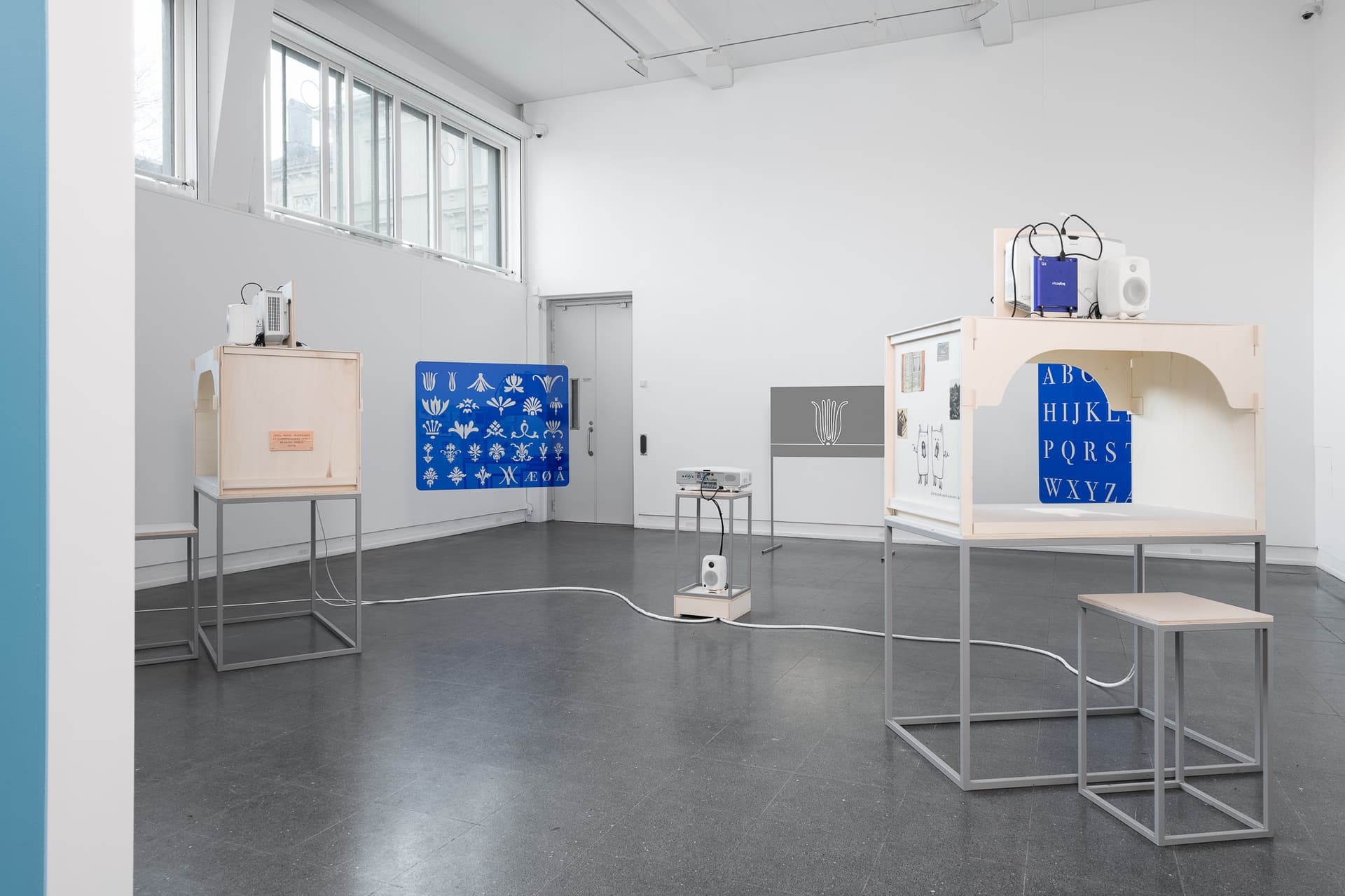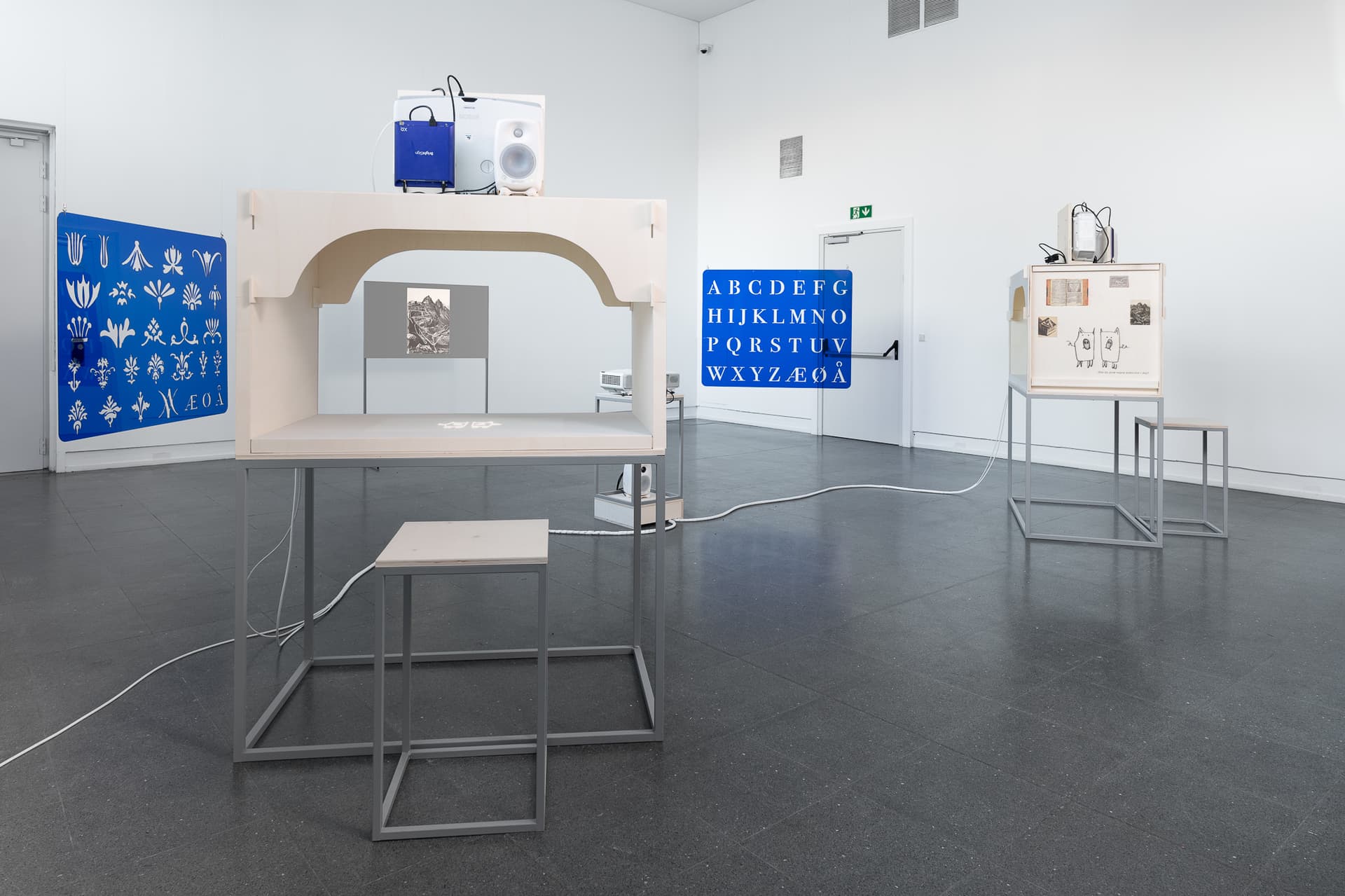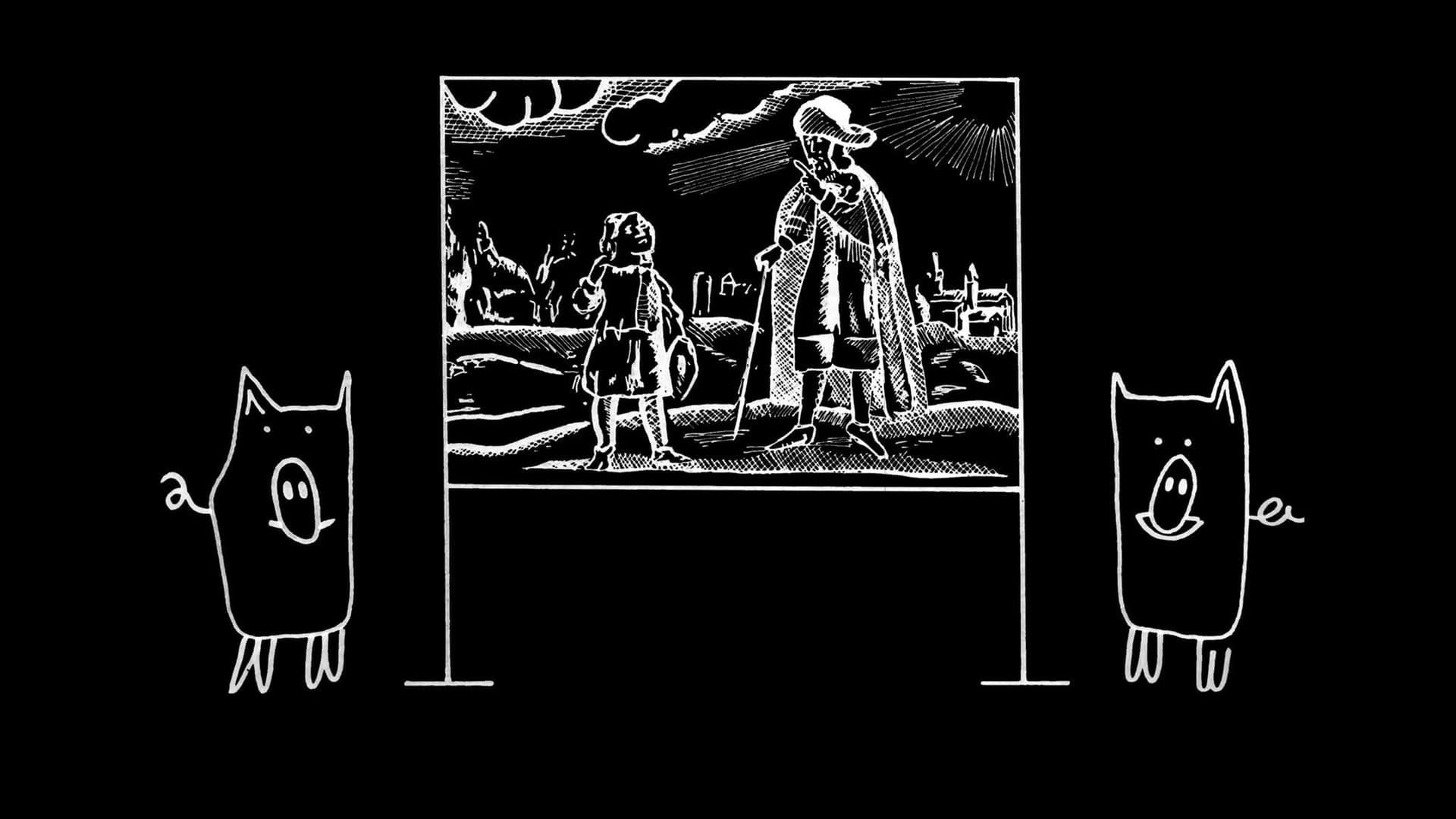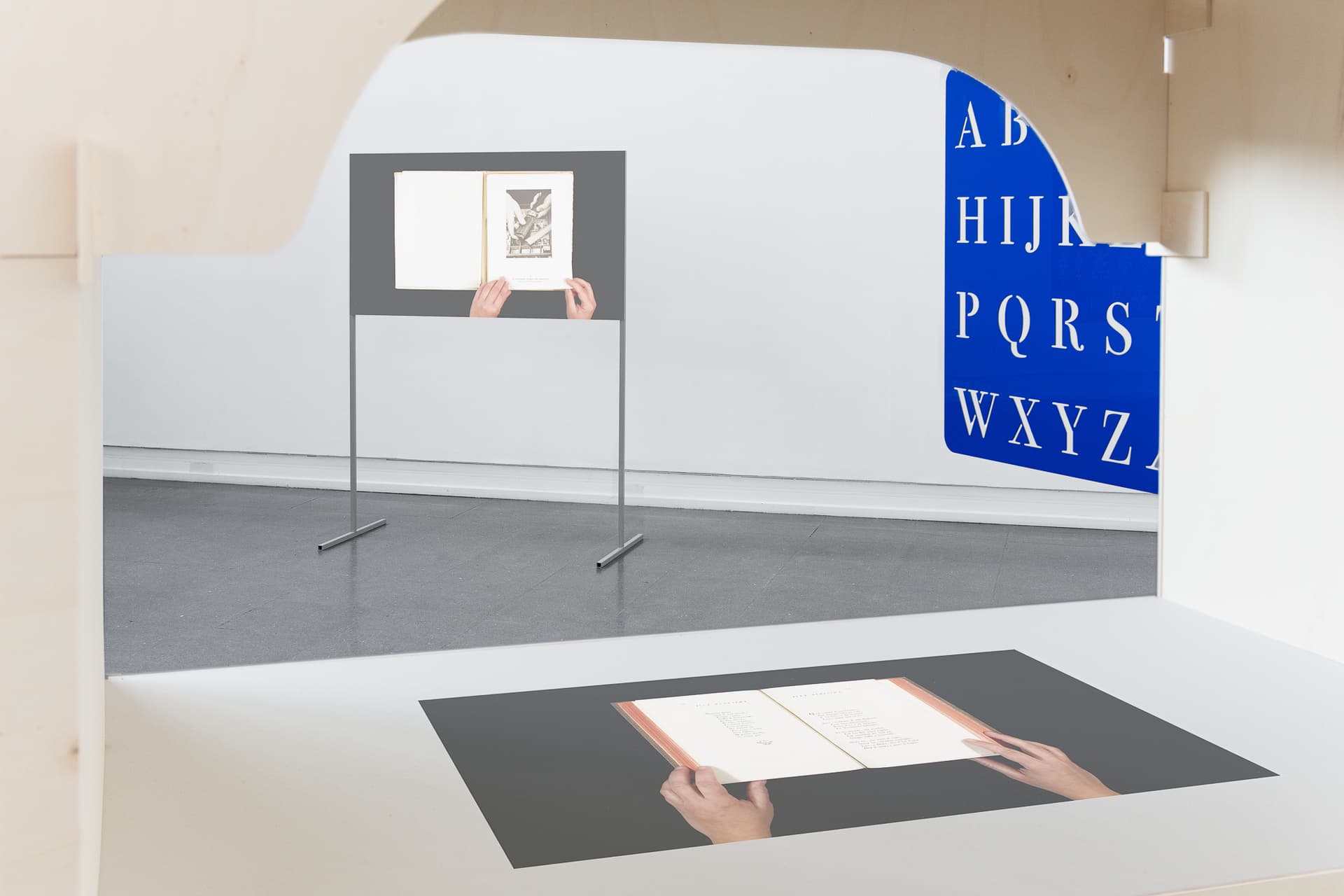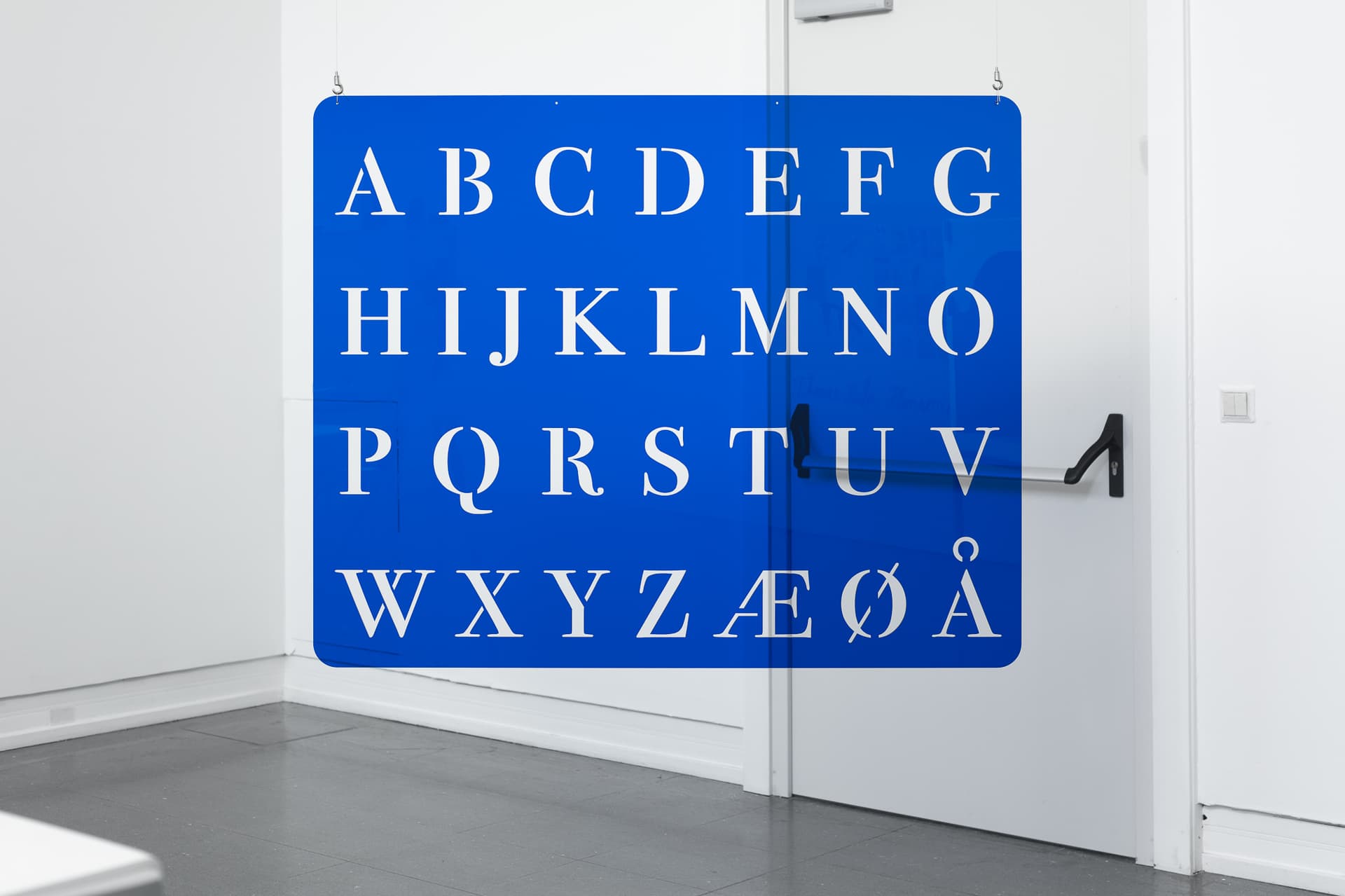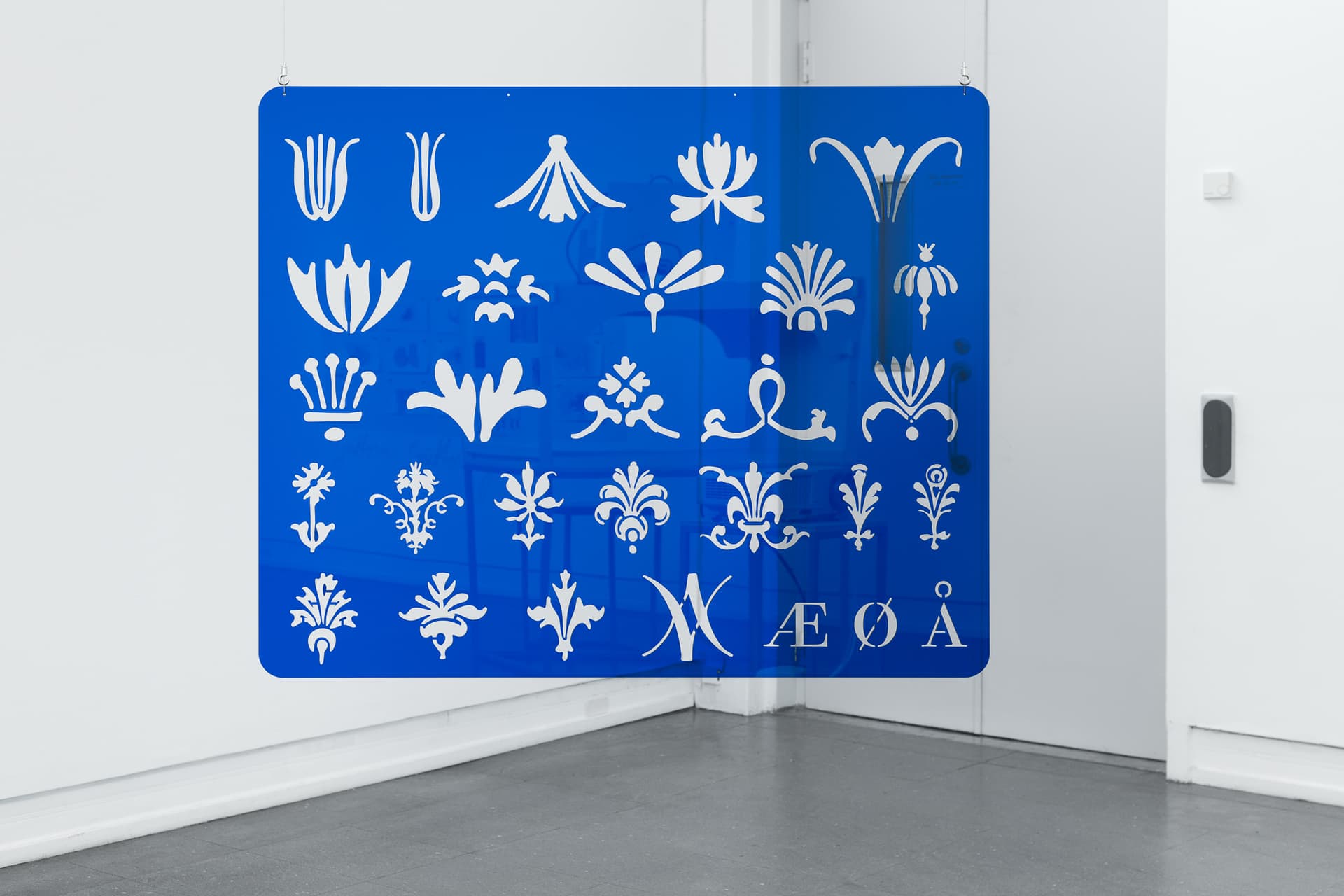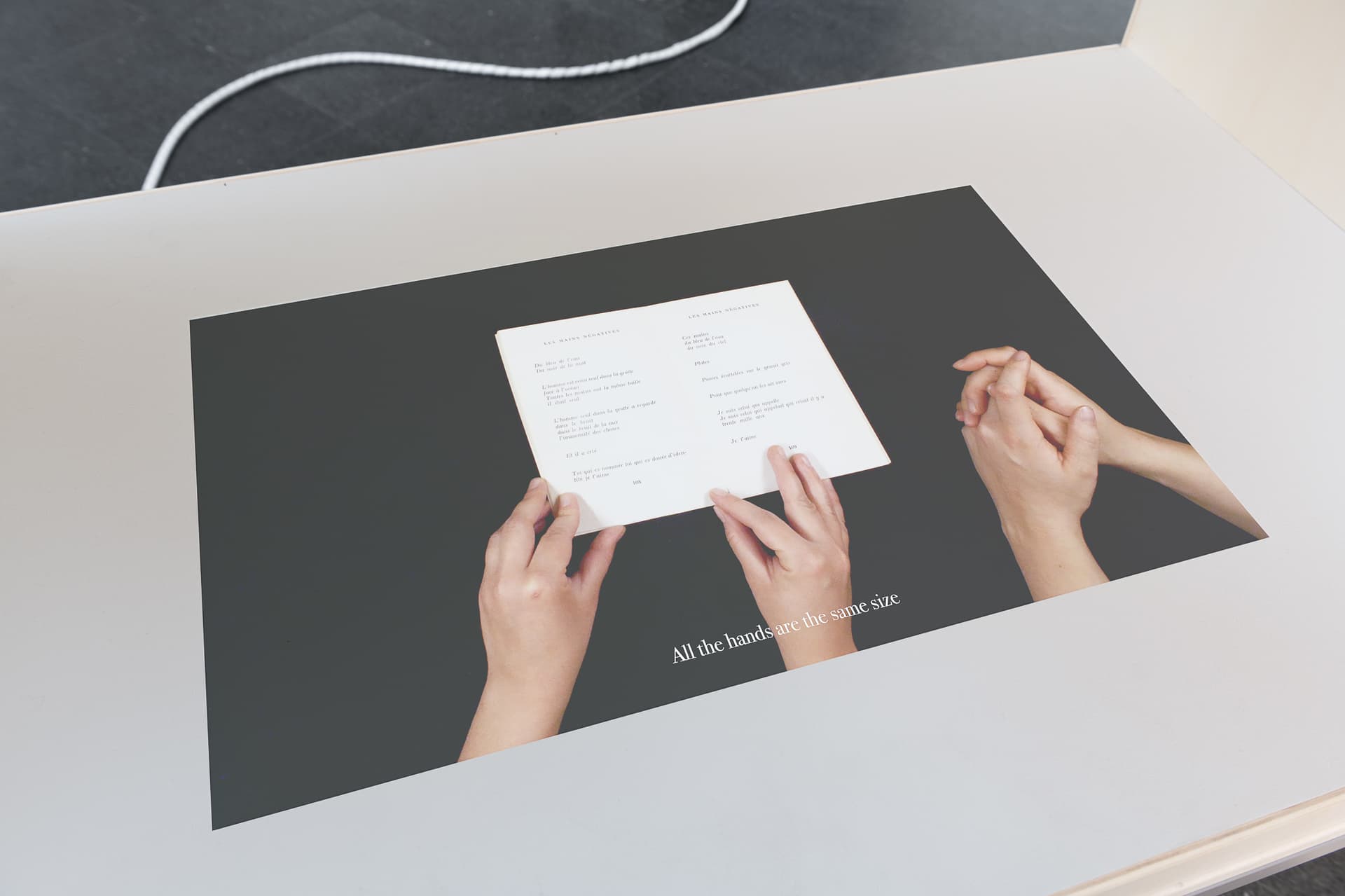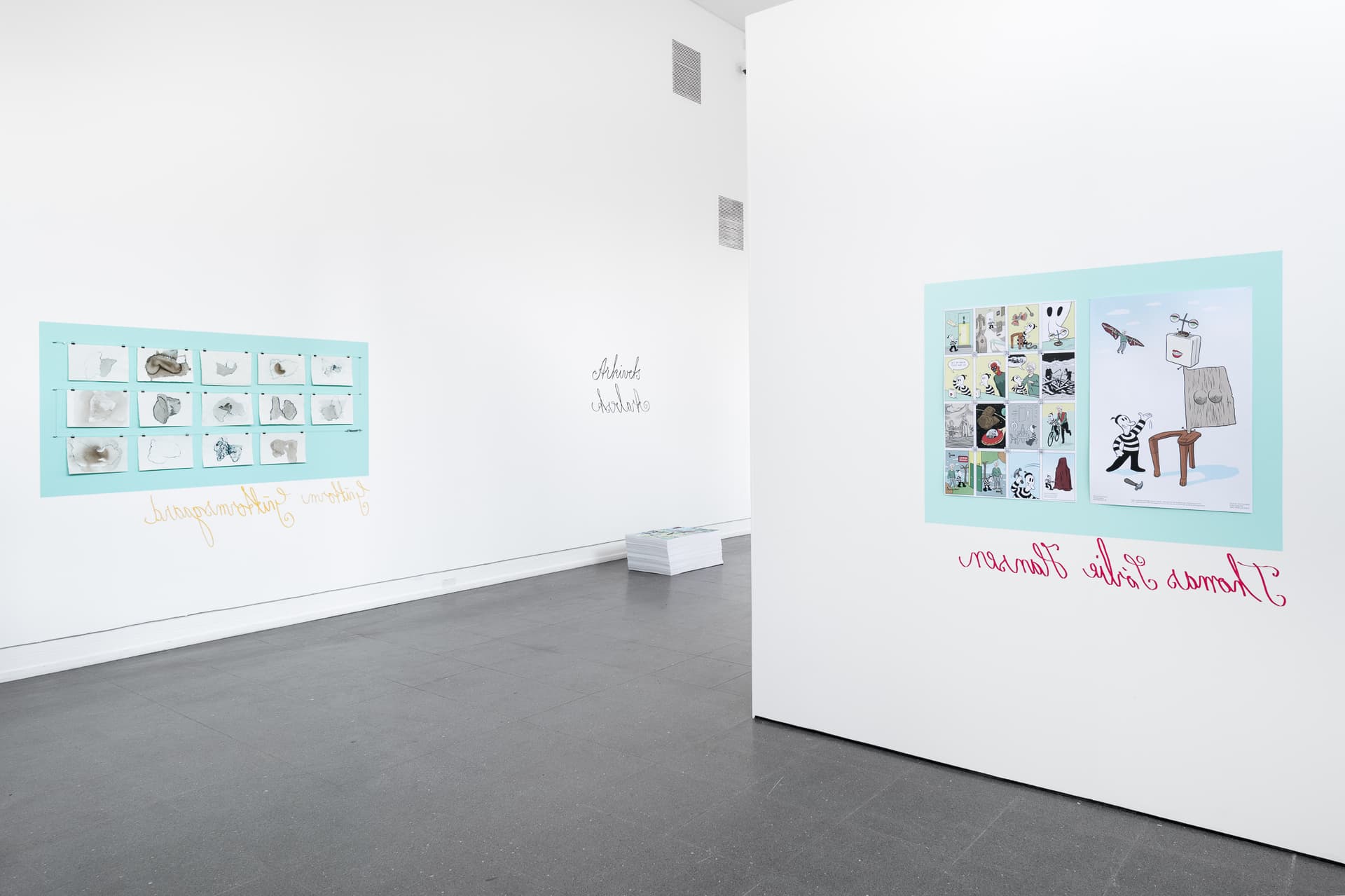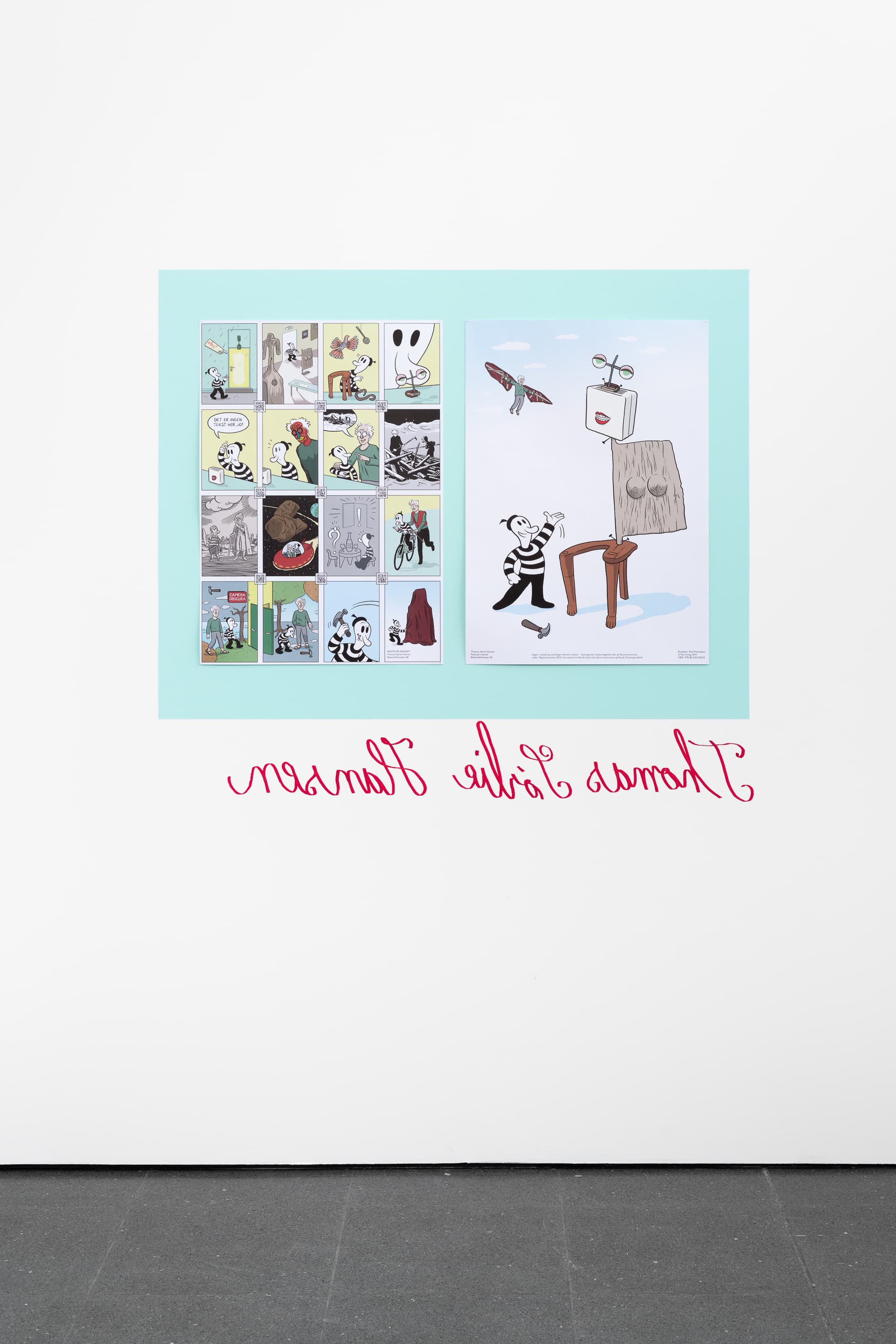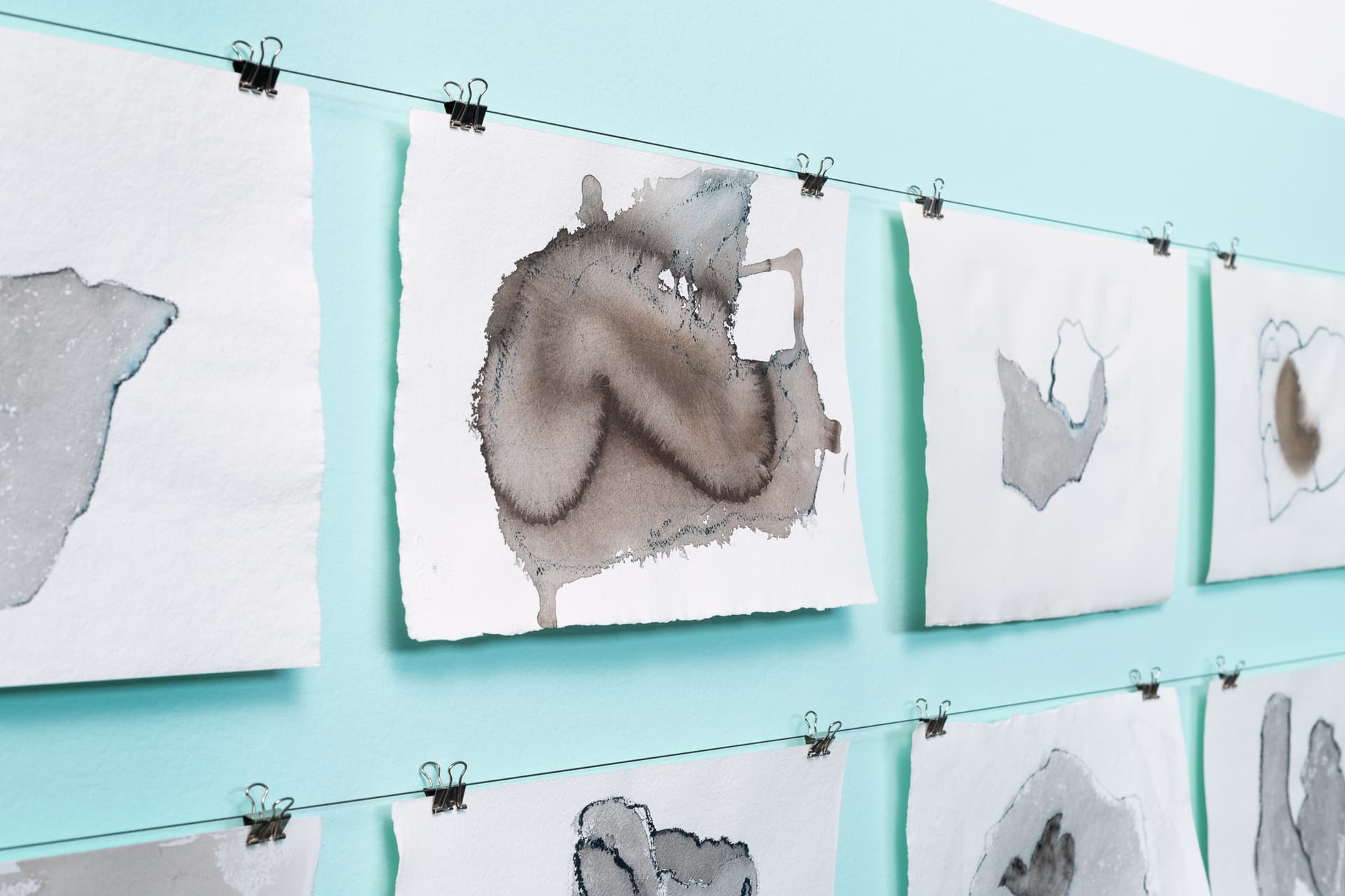 About
Guttormsgaard's Archive is a unique collection of art of "known and unknown origin." For decades, the artist Guttorm Guttormsgaard documented what he called "necessary impulses to keep one's spirits up" in a defunct dairy in the village of Blaker outside Oslo. In the dairy, Tater (Roma) works made of steel wire are archived next to Russian avant-garde books and Norwegian mountain passes, while African headrests are placed alongside works by Bendik Riis and Hannah Ryggen.
In Archival Arabesque, different modes of drawing are mobilized in order to explore the rich holdings of the archive. Through animation (Anna Sofie Mathiasen), cartoons (Thomas Sørlie Hansen), algorithms (Institute for Computational Vandalism) and works on paper (Guttorm Guttormsgaard) the exhibition's participating artists draw new lines through the archive, and the public is invited to take active part in the process of exploration.
A line is the trace a material leaves behind in another material. It is the trace of a pencil or paintbrush on paper or canvas. It is a plough's furrow in the earth and the river Glomma's course through the landscape. It is the paths of algorithms moving through a database, Panto's visit in the archive and the undulations traced in a tree stump by the waves of the ocean.
Everything that lives is moving, and everything that moves creates arabesques in time and space. Have you made any arabesques today?

Archival Arabesque is produced with support from the Norwegian Arts Council.
Read more about the exhibition here (in Norwegian/English):
Artists
Anna Sofie Mathiasen (b. 1995, DK) lives and works in Oslo. She is currently studying at Oslo National Academy of the Arts / Academy of Fine Art and will complete her MFA in 2020. In the summer of 2018, Mathiasen participated in the residency program The Collective Subject of History at Guttormsgaard's Archive (organized by PRAKSIS), and since then has worked with objects from the archive. Mathiasen has previously exhibited at RAM Galleri (Oslo) and Sol (Nexø, DK).
Thomas Sørlie Hansen (b. 1983) has a master's degree in visual communication from Oslo National Academy of the Arts. Since 2008 he has worked freelance as an illustrator, cartoonist and graphic designer. For one period he was the head teacher in illustration at Kristiania University College, Trondheim. Sørlie Hansen has collaborated on creating artist's books, with, among others, Guttorm Guttormsgaard. In May 2020 he will be an artist in residence at the MuseumsQuartier in Vienna, where he will launch the book Pictures of Death.
The Institute for Computational Vandalism is an art and research group that works with experimental digital approaches to archives and collections. The group consists of Nicolas Malevé (b. 1969, BE), Michael Murtaugh (b. 1972, US) and Ellef Prestsæter. Their projects have previously been presented at (a selection) the Stedelijk Museum, Museu d'Art Contemporani de Barcelona (MACBA), Museum Jorn, and Guttormsgaard's Archive.
Guttorm Guttormsgaard (1938–2019) was a Norwegian artist. He is known for his graphic art, bookworks, monumental decorations, as well as the collection Guttormsgaard's Archive. The archive is kept in a former dairy in the village of Blaker. Regular exhibitions take place in the archive. Prestsæter (b. 1982) is an art historian, curator and member of the Institute for Computational Vandalism. His exhibition and publishing projects include The Gutenberg Galaxy at Blaker (2013–2015), These Are Situationist Times! (2017–2019) and Rett Kopi documents the Future: Manifesto (2007). He is working on a PhD in art history at the University of Oslo on Asger Jorn and the Scandinavian Institute of Comparative Vandalism.

Writing on the wall: Kai Gjelseth
Installation views: Istvan Virág