Textile print workshop
For young people and adults
Saturday 12.06.21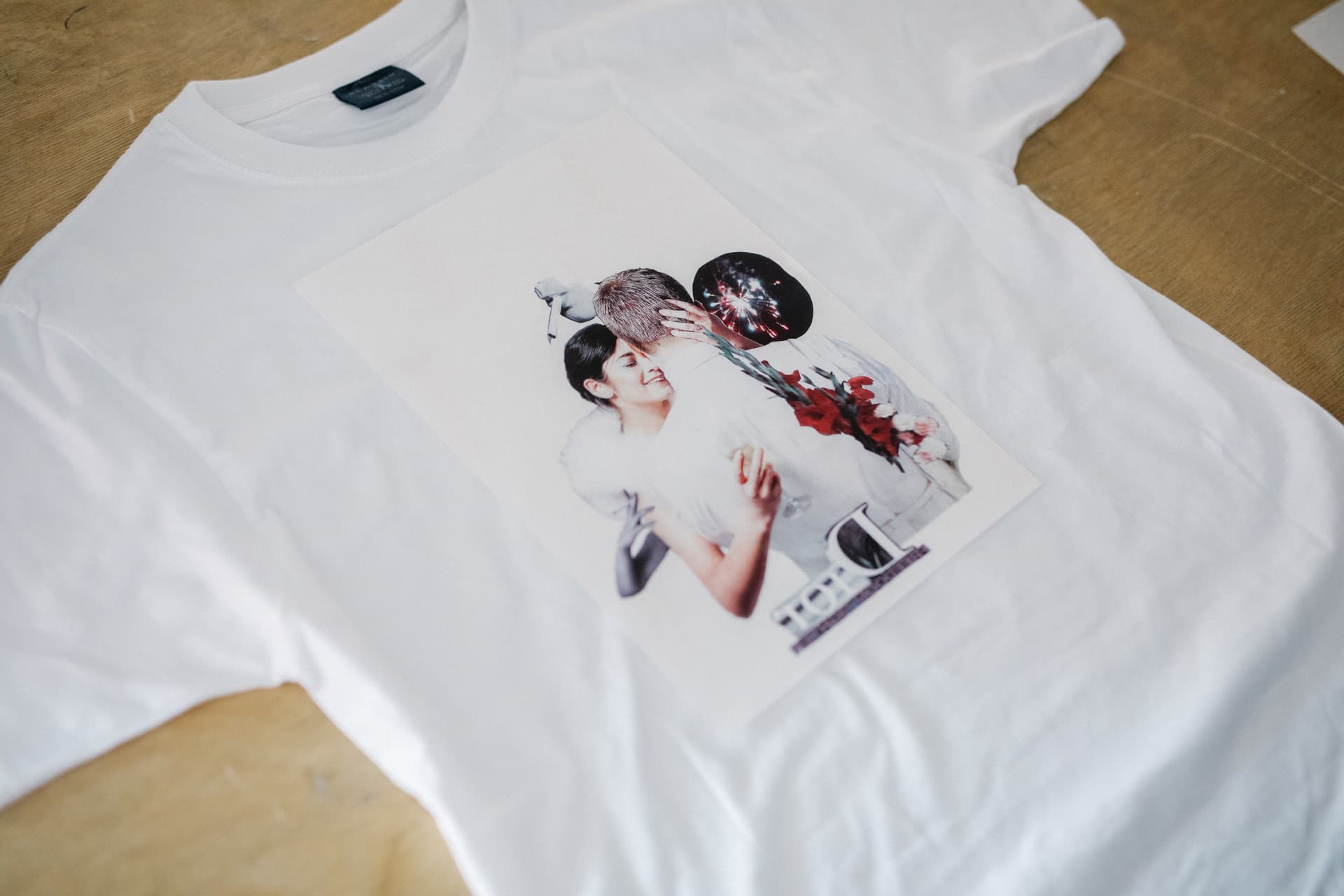 Sign up for Kunstnernes Hus' print workshop and print your own personal dream motif on your favourite shirt or tote bag. We have all the tools you need and professional artists that will guide you.

About the workshop
Please bring a piece of clothing that you'd like to print on. We'll provide you with collage and drawing material which you can use to create your own personal textile print. The print is then applied with a heat press on a T-shirt, shirt, tote bag, scarf or other textile in cotton that can be laid flat.

This is a great opportunity to revitalize old clothes instead of buying new ones, and participate in a unique art experience!

Sign up for one of the time slots above. There is room for a maximum of 8 participants at a time, so be quick!