Oslo Culture Night at Kunstnernes Hus
Friday 16.09.22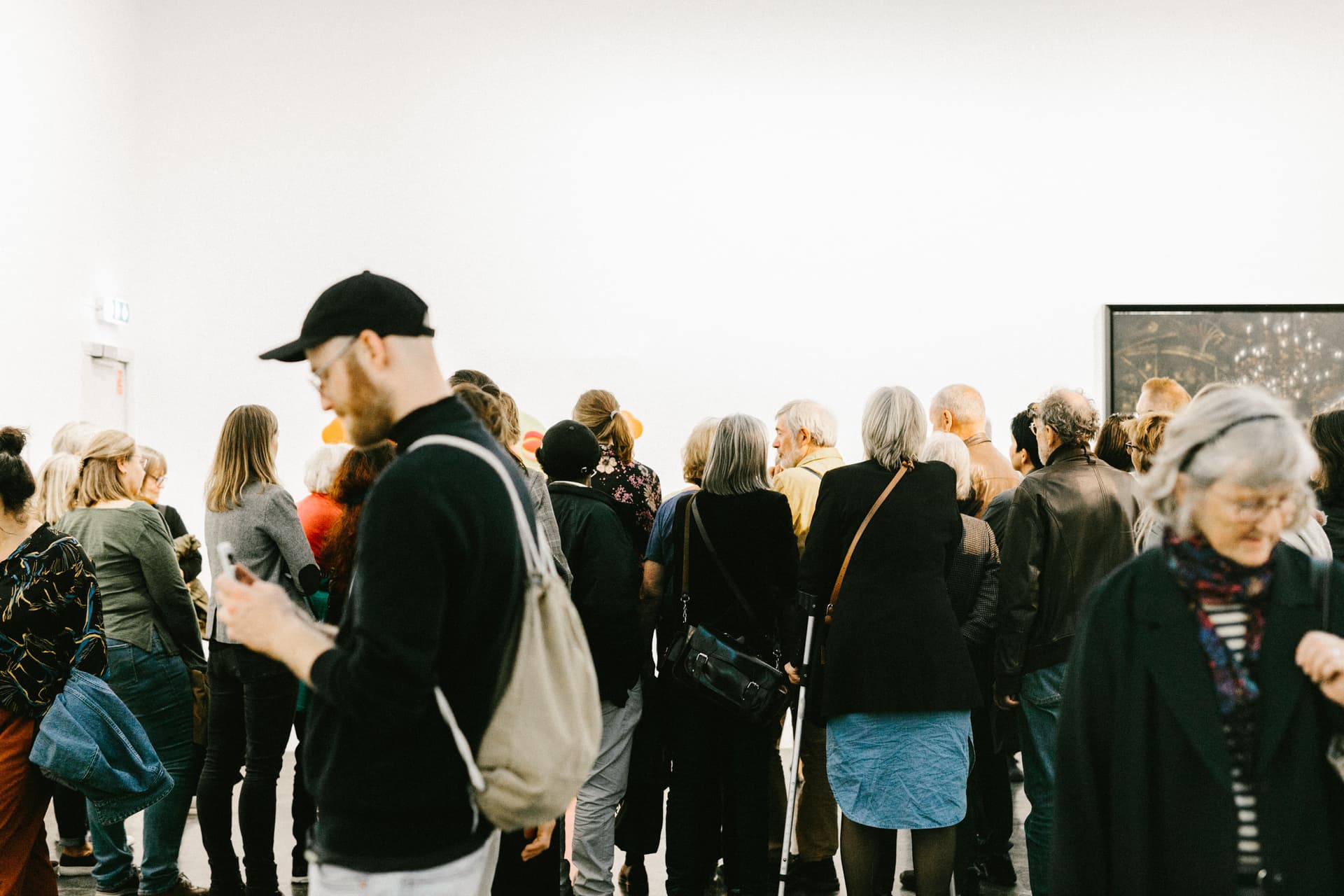 Welcome to Oslo Culture Night at Kunstnernes Hus! With the Autumn Exhibition open until 22, guided tours and cinema. Everything is free!
Program
17:00 Art walk for young people with Blikkåpnere Oslo. Meet up at the Astrup Fearnley Museum. Sign up here.
19:00-22:00 Free admission to the Autumn Exhibition.
19:00 & 21:00 Free guided tours of the Autumn Exhibition's. Meet up at the reception.
19:00 & 20:30 Kunstnernes Hus Cinema screens The Group Crit (72 min) by Sille Storihle and students from Nordland School of Arts and Film.
About the art walk
Blikkåpner Oslo are 15 young people from 15 of Oslo's districts that work part-time at Astrup Fearnley Museum, the National Museum and Kunstnernes Hus. Their task is to convey art to young people and other visitors based on their own experiences and interests.
About the exhibition
The 135th annual Autumn Exhibition organized by the Association of Norwegian Visual Artists will be presented at Kunstnernes Hus between September 10 - October 16.

About Gruppekritikken
In Gruppekritikken (The Group Critique) students from Nordland Kunst- og Filmhøgskole are exploring current issues in social debate, through a laiv (live action role-playing game), designed by Sille Storihle.