Wild Relatives
Film screening & panel discussion | Masahat festival for Arab Arts and Culture
Thursday 22.09.22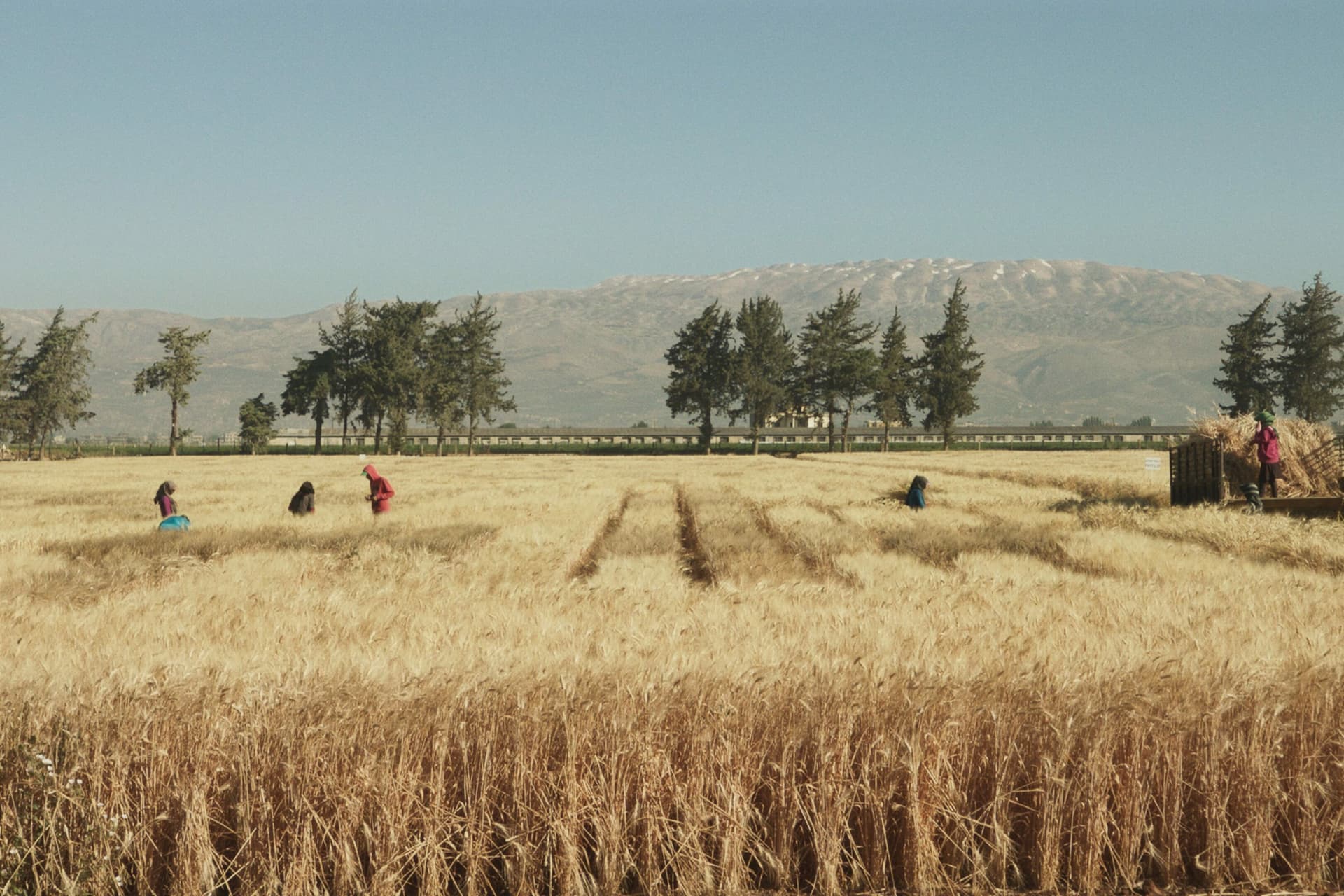 Welcome to the screening of Wild Relatives (2018) followed by a discussion between Reem Shadid and Edwin Nasr under the title "Slow violence and ecological erasure in artistic practices from Syria, Lebanon and Palestine".

This evening is part of the Masahat festival for Arab Arts and Culture. The festival takes place during 20-25 September and takes "decay" as its main theme to focus on the politics of environmental degradation and struggle for climate justice in the Arab world.
About the film
Deep in the earth, beneath the Arctic permafrost, seeds from all over the world are stored in the Svalbard Global Seed Vault to provide a backup should a disaster strike. Wild Relatives starts from an event that has sparked media interest worldwide: in 2012 an international agricultural research center was forced to relocate from Aleppo to Lebanon due to the Syrian Revolution turned war, and began a laborious process of planting their seed collection from the Svalbard back-ups.
Following the path of this transaction of seeds between the Arctic and Lebanon, a series of encounters unfold a matrix of human and non-human lives between these two distant spots of the earth. It captures the articulation between this large-scale international initiative and its local implementation in the Bekaa Valley of Lebanon, carried out primarily by young migrant women.
The meditative pace patiently teases out tensions between state and individual, industrial and organic approaches to seed saving, climate change and biodiversity, witnessed through the journey of these seeds.
About the filmmaker
Jumana Manna (b. 1987) is a visual artist and filmmaker. Her work explores how power is articulated, focusing on the body, land and materiality in relation to colonial inheritances and histories of place. Through sculpture, filmmaking, and occasional writing, Manna deals with the paradoxes of preservation practices, particularly within the fields of archaeology, agriculture and law. Her practice considers the tension between the modernist traditions of categorisation and conservation and the unruly potential of ruination as an integral part of life and its regeneration. Jumana was raised in Jerusalem and lives in Berlin.
Country
Germany, Lebanon, Norway
Languages
Arabic, Norwegian, English