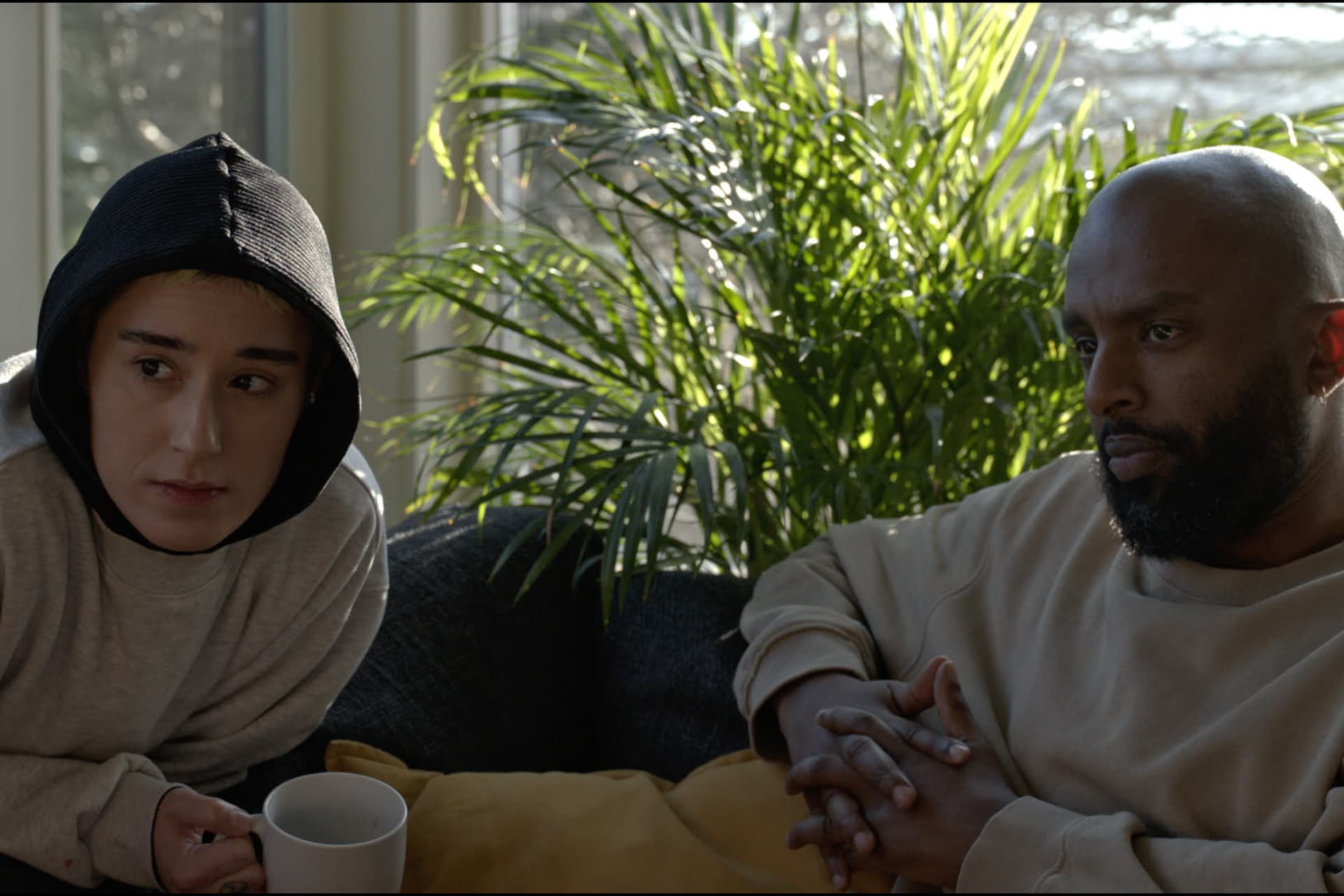 Who can tell your story? Filmmaker Rhea approaches the film workshop VOICE in Groruddalen in Oslo, to make a TV documentary about them. Pretty soon she meets resistance and demands for participation from the group.
Today 01.10.23
hr. 18:00-19:32
About the film
At the film workshop VOICE in Groruddalen, young people learn to make short, political films. After one of their films goes viral, filmmaker Rhea becomes aware of their work and wants to make a film about it. In traditional documentary style, Rhea tries to be "just a fly on the wall," but it eventually becomes clear that her ambitions don't quite coincide with VOICE's activist project. The young people and their adult leaders Dawit, Sara and Juan demand more and more influence over the film, and Rhea must go to great lengths to create a "democratic" film production.
VOICE is a sharp, satirical and thought-provoking film about power and contradictions in modern media culture.

About the filmmaker
Ane Hjort Guttu is a visual artist and filmmaker based in Oslo. She has produced and directed a number of short and longer film works, and participated in film festivals such as MoMA Doc Fortnight, International Film Festival Rotterdam, CPH:Dox or Courtisane Festival Ghent. She was the Festspill artist in Bergen in 2015 and has shown films at the Sydney Biennale, the Gwangju Biennale and the Vienna Biennale, as well as in a number of international art institutions. Guttu is also active as a writer and curator, and she is a professor of contemporary art at the University of the Arts in Oslo.
Directed by
Ane Hjort Guttu