Six Drawing Lessons by William Kentridge
Tegnetriennalen 2019
Sunday 19.01.20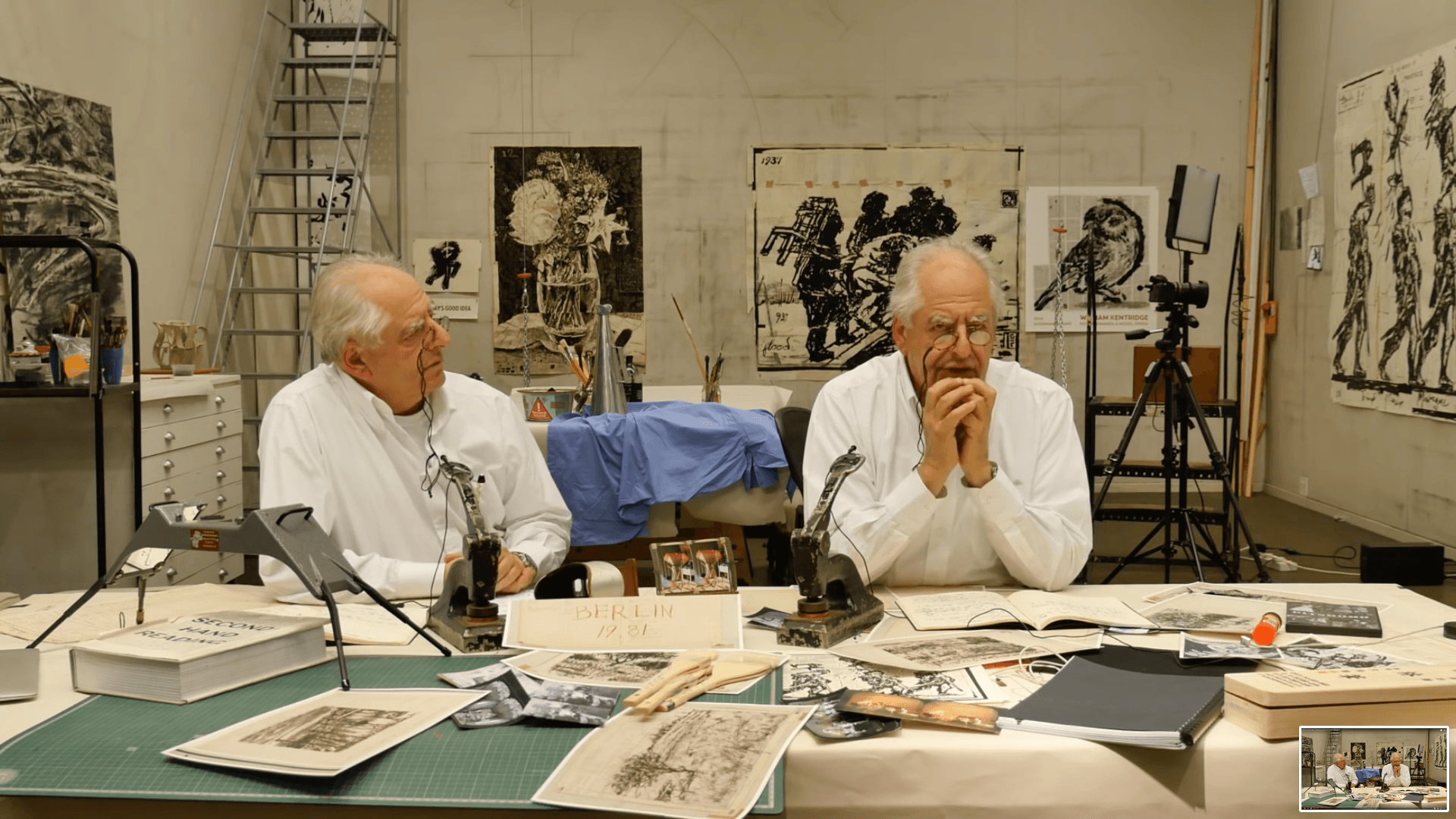 Welcome to the screening of William Kentridge's Six Drawing Lessons as a part of Tegnetriennalen 2019! The first three lessons will be shown on Sunday, November 10, while Sunday, January 19 will feature all six lessons. Get your free ticket at the Kunstnernes Hus reception on the same weekend.

About the artist
William Kentridge (b. 1955, Johannesburg) is one of the most significant artists in the world today, whose versatile artistry combines the political and the poetic. The works are dreamy, often with lyrical undertones and with a humor that makes his powerful message seem both approachable and ambivalent. Kentridge is best known for his unique animation technique with the entire film being created on one drawing sheet by use of charcoal pins and erasers. Through his interdisciplinary practices including drawing, animation films, scenic installations, sculpture, and performance, and often involving other artists (dancers and musicians), he conveys stories related to his own life and upbringing in South Africa.

The performative lecture series Six Drawing Lessons was created by William Kentridge following an invitation from Harvard University (Charles Eliot Norton Lectures) in 2012. In Six Drawing Lessons, Kentridge conveys his thoughts on art, art production and the studio through a dynamic and visual play with himself and his works.


Directed by
William Kentridge
Duration
Drawing Lesson I: In Praise of Shadows (63 min) Drawing Lesson II: A Brief History of Colonial Revolts (72 min) Drawing Lesson III: Vertical Thinking, a Johannesburg Biography (68 min) Drawing Lesson IV: Practical Epistemology, Life in the Studio (61 min) Drawing Lesson V: In Praise of Mistranslation (53 min) Drawing Lesson VI: Anti-entropy (63 min)