Nam June Paik: Moon Is the Oldest TV
By Amanda Kim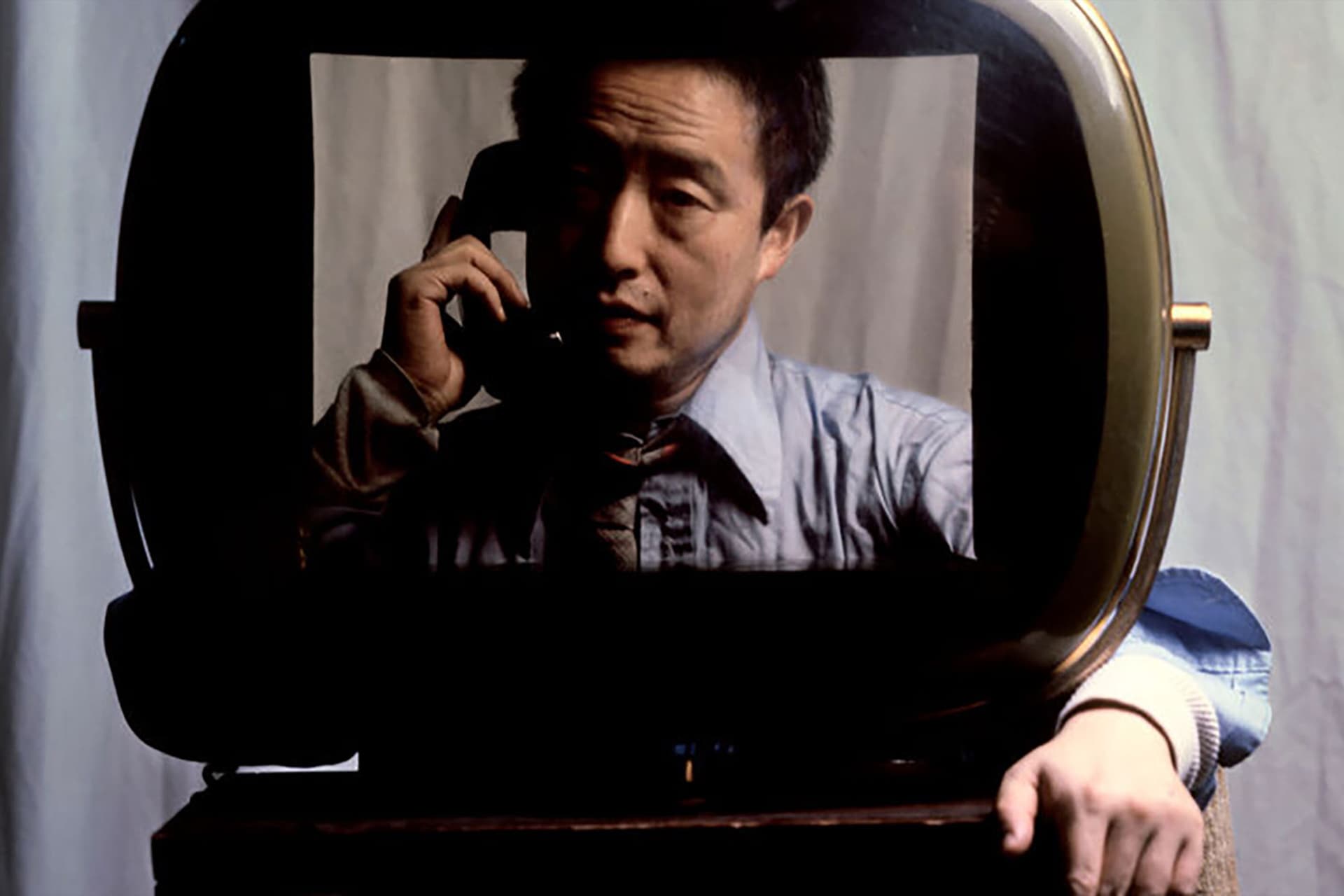 "I use technology in order to hate it properly," said the Korean-American artist Nam June Paik, who died in 2006. After his lifetime, this quote has gained renewed relevance and today the message resonates perhaps more than ever before. Considered to be the founder of video art, Paik was always ahead of his time and is still worth returning to.
Wednesday 04.10.23
hr. 18:00-19:47
About the film
Moon is the Oldest TV goes through Paik's family history, the road from Korea to Germany to become a composer, his encounter with John Cage, his career as an avant-garde musician and eventually how he became part of the Fluxus movement. Paik considered the TV to be a one-way communication medium, to which the viewer related passively. He began to experiment with the medium, and his artistic practice revolved around an attempt to "speak back to the television". It was also this experiment that gave him a breakthrough in the art scene in New York, with the work TV Buddha (1974). By using the television as a starting point to create art, Paik joins the ranks of artists who make us see the underlying beauty, power and symbolism of the everyday objects we surround ourselves with.
The film is not necessarily an artistic project, rather it is strictly documentary, both conventional and chronological, but at the same time it is always engaging. It consists of interviews and various archival material, as well as a soundtrack where the actor Steven Yeun reads Paik's personal writings. Moon Is the Oldest TV is a film about art, music, migration, language and communication. In recent years, we have seen many such nostalgic documentaries, precisely because we like to look backwards to see patterns from history that are reflected in these turbulent times. As for Nam June Paik, he is the perfect subject for this kind of film because he lived in a "now" that hadn't really happened yet. The legacy of Paik is thus still on a journey, on an "electronic super highway".
"What makes Kim's film so powerful is an attempt to cast Paik both as a Futurist and as someone reflective about his past." – The New Yorker
"From his early forays as an avant-garde musician who dragged a violin on a string around the streets, to his TV and video distortions, Paik (1932-2006) was all about disrupting means of communication." – The Guardian
The film is mostly in English, but small parts of it are in German and Korean. The subtitles are in Norwegian.
About the filmmaker
Amanda Kim is a Korean-American director and producer. She was previously creative director at Vice Media, and worked at i-D, Creators and Garage magazine. Kim also worked at Viceland, Vice's television channel, testing experimental and innovative content formats. Nam June Paik: Moon Is the Oldest TV is her first film.
Title
Nam June Paik: Moon Is the Oldest TV
Languages
English, German, Korean