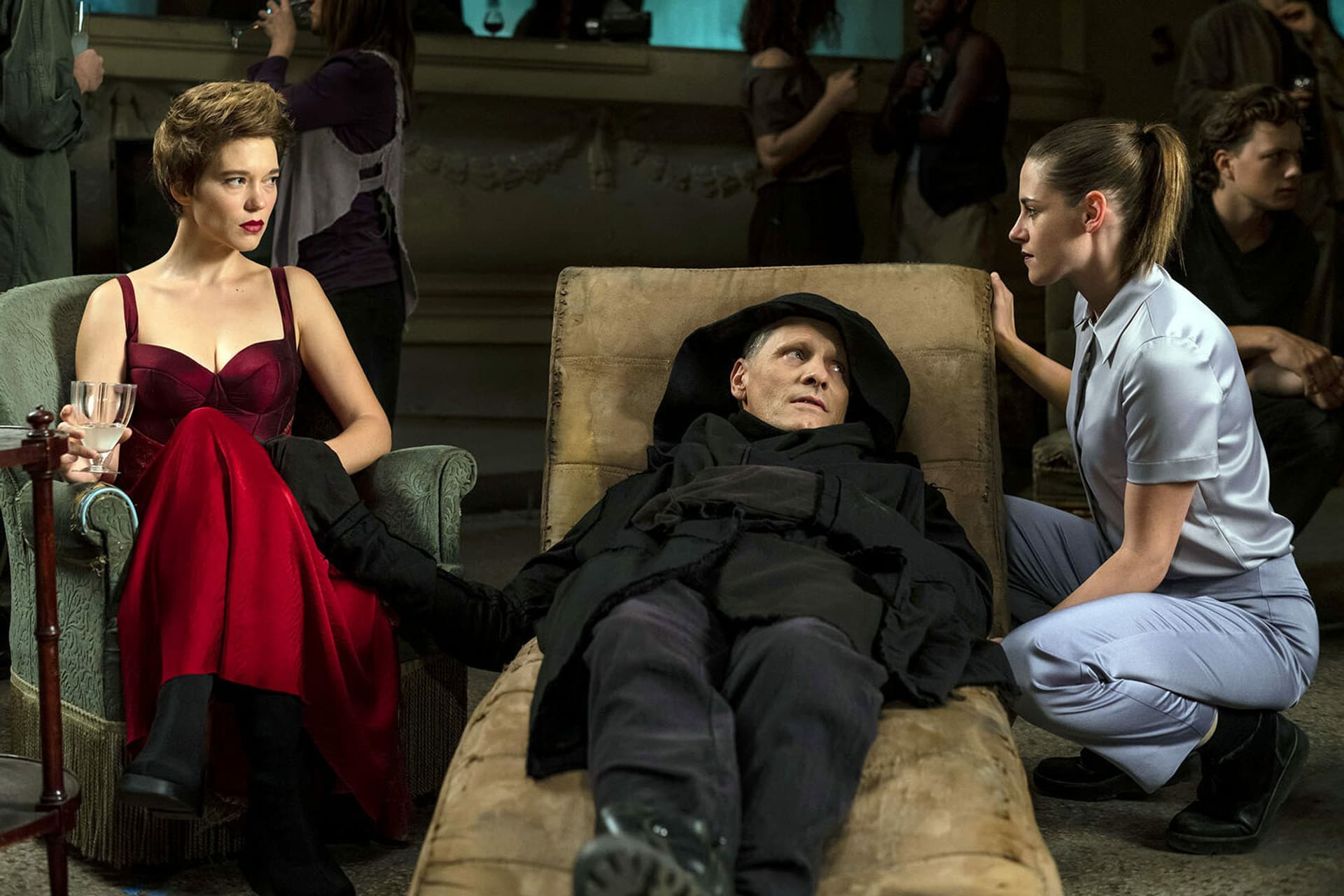 Crimes of the Future
By David Cronenberg
27.11.22 – 04.12.22
The legendary filmmaker David Cronenberg is back with a new masterpiece of horror. Crimes of the Future was nominated for a Palme d'Or at this year's Cannes film festival.

About the film
As the human species adapts to a synthetic environment, the body undergoes new transformations and mutations. With his partner Caprice (Léa Seydoux), Saul Tenser (Viggo Mortensen), celebrity performance artist, publicly showcases the metamorphosis of his organs in avant-garde performances. Timlin (Kristen Stewart), an investigator from the National Organ Registry, obsessively tracks their movements, which is when a mysterious group is revealed… Their mission – to use Saul's notoriety to shed light on the next phase of human evolution.
About the filmmaker
David Cronenberg (b. 1943) is a Canadian film director, screenwriter, and actor. He is one of the principal originators of what is commonly known as the body horror genre, and has directed films such as The Fly, Crash, Eastern Promises, A History of Violence og Deadringers.
Title
Crimes of the Future
Directed by
David Cronenberg