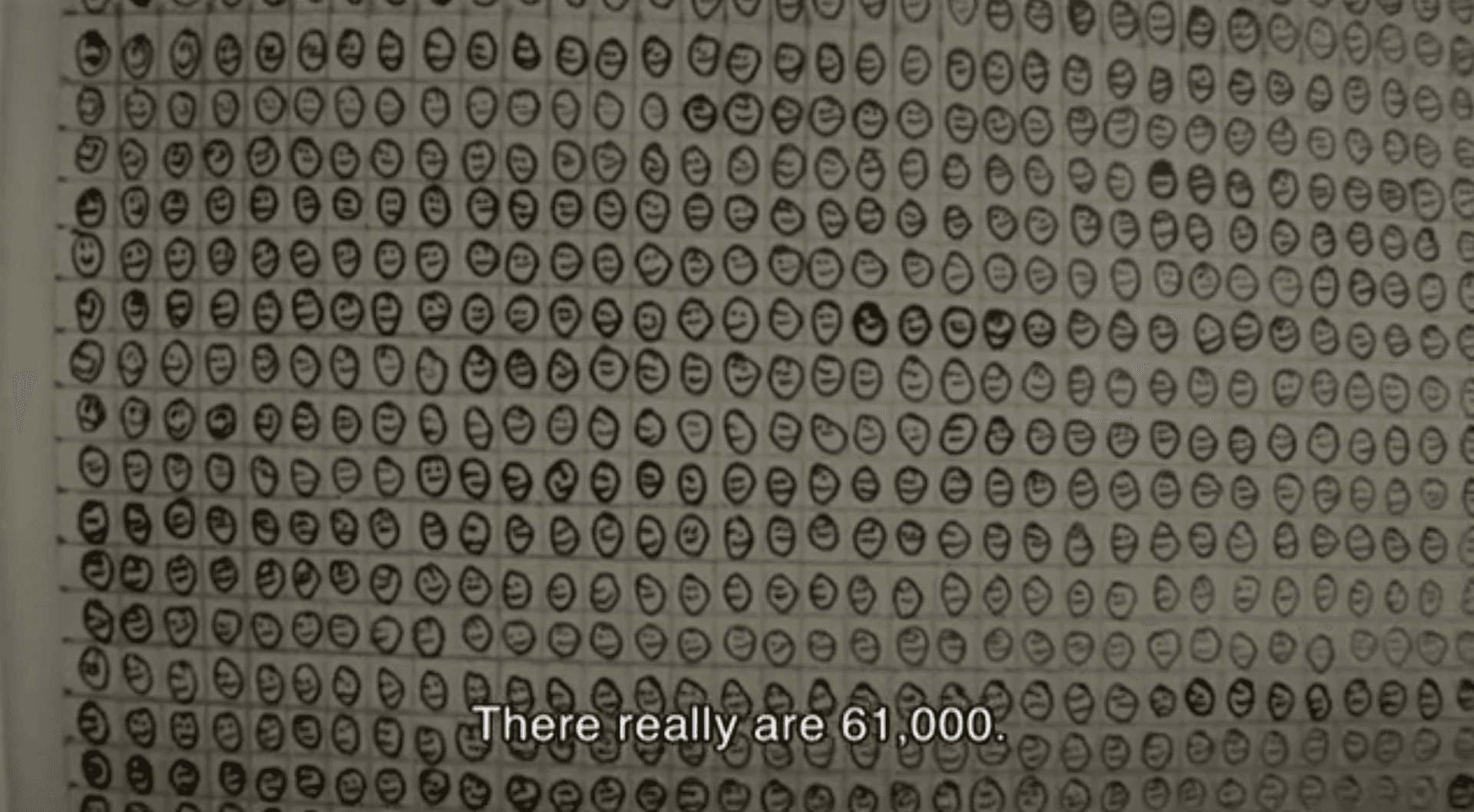 Between Insanity and Beauty by Christian Beetz
Tegnetriennalen 2019
Saturday 09.11.19
Welcome to the screening of Between Insanity and Beauty - The Art Collection of Dr. Prinzhorn as a part of Tegnetriennalen 2019! This 2007 documentary film is about one of the world's biggest art collections based on works created by schizophrenic patients. Dr. Hans Prinzhorn's collection revolutionized psychiatry, as well as the art world of the 1920s. The screening is free and open for everybody. Get your ticket at the Kunstnernes Hus reception!

About the film
The film follows the history of the Prinzhorn collection and gives us an insight into schizophrenic patients' inner lives and conflicts - through their art. The Prinzhorn collection was built by psychiatrist Hans Prinzhorn in the first half of the 20th century. Today the collection consists of more than 6000 drawings, paintings, sculptures, and textiles made by the mentally ill in the period between 1840-1940.

Between Insanity and Beauty - The Art Collection of Dr. Prinzhorn has won Germany's most important TV award, the Adolf Grimme Award in the Arts and Culture category, and is the winner of the Grimme Audience Award.

Prior to the film screening, Simone Ritter, curator and director of Trastad collections (Norway's only collection of Outsider Art) will be holding the lecture "Outsider Art: Lekende ornamenter og horror vacui". At 5 pm in Kunstnernes Hus Kino, free of charge.


Title
Between Insanity and Beauty - The Art Collection of Dr. Prinzhorn
Directed by
Christian Beetz
Languages
Tysk med engelsk undertittel