and the king said, what a FANTASTIC MACHINE
By Axel Danielson & Maximilien Van Aertryck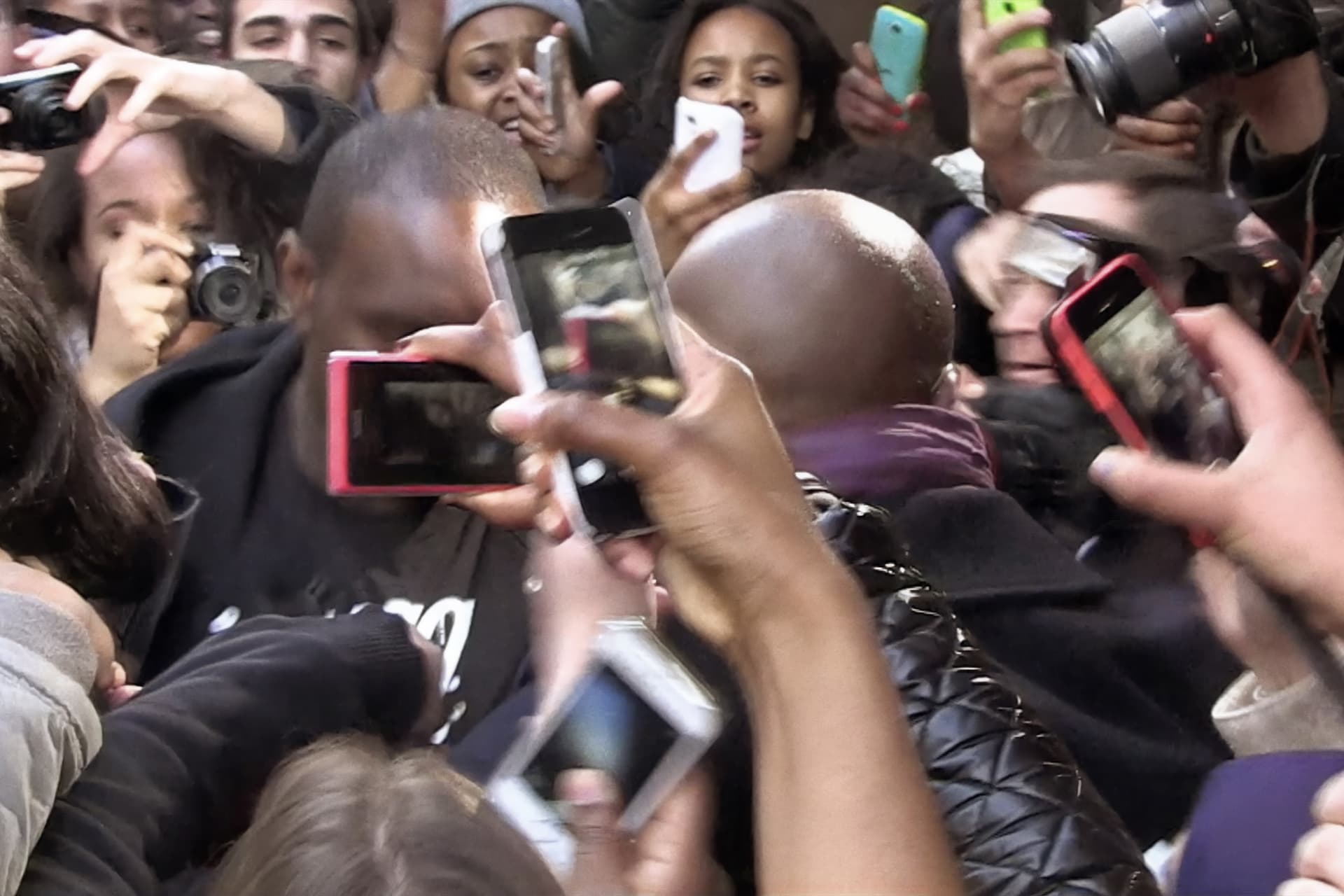 The filmmakers Axel Danielson and Maximilien Van Aertryck take a deep-dive into archives and create a timeline - from the invention of photography in the 19th century to the invasion of selfies in the 2010s. This award winning film takes us on a journey through 150 years of visual culture.
Tuesday 03.10.23
hr. 18:00-19:25
Sunday 15.10.23
hr. 18:00-19:25
About the film
(Moving) images have had many functions in society, as art, propaganda, entertainment, documentation and information. and the king said, what a FANTASTIC MACHINE is a collection of archive and found footage material of propaganda films about Vladimir Putin and Kim Jong-un, behind-the-scenes footage of a group of ISIS terrorists in Jemen or the Eurovision Song Contest. We also see teens performing risky stunts on top of the world's highest buildings, medical images that save lives and a masterclass with Leni Riefenstahl.
The director pair, Danielson and Van Aertryck take a critical and loving look at the differences and contradictions in modern visual culture. This fascinating documentary uses the very medium that it examines, resulting in a self-reflective and humorous montage. Once again these filmmakers point the camera directly towards our society, this time to explore, explain and expose how our uncontrolled possession of images has grown to alter human behavior.
About the filmmakers
Axel Danielson (b. 1976) is from Vittskövle in Sweden and studied film at the Valand academy in Gothenburg, and Maximilien Van Aertryck (b. 1989) is from Paris. The two have worked together as a part of the Swedish production company Plattform Produktion since 2013. The duo have collaborated on numerous shorts that have premiered at several prestigious film festivals such as Cannes, Toronto, Aspen and Sundance.
Their film Ten Meter Tower screened as a part of the Berlinale shorts in 2016, won over 30 international awards, was nominated for an Academy Award in 2017, and was also nominated for an Emmy. And the King Said, What a Fantastic Machine has already won awards in Sundance and Berlin.
Title
and the king said, what a FANTASTIC MACHINE
Directed by
Axel Danielson & Maximilien Van Aertryck
Languages
Swedish, English