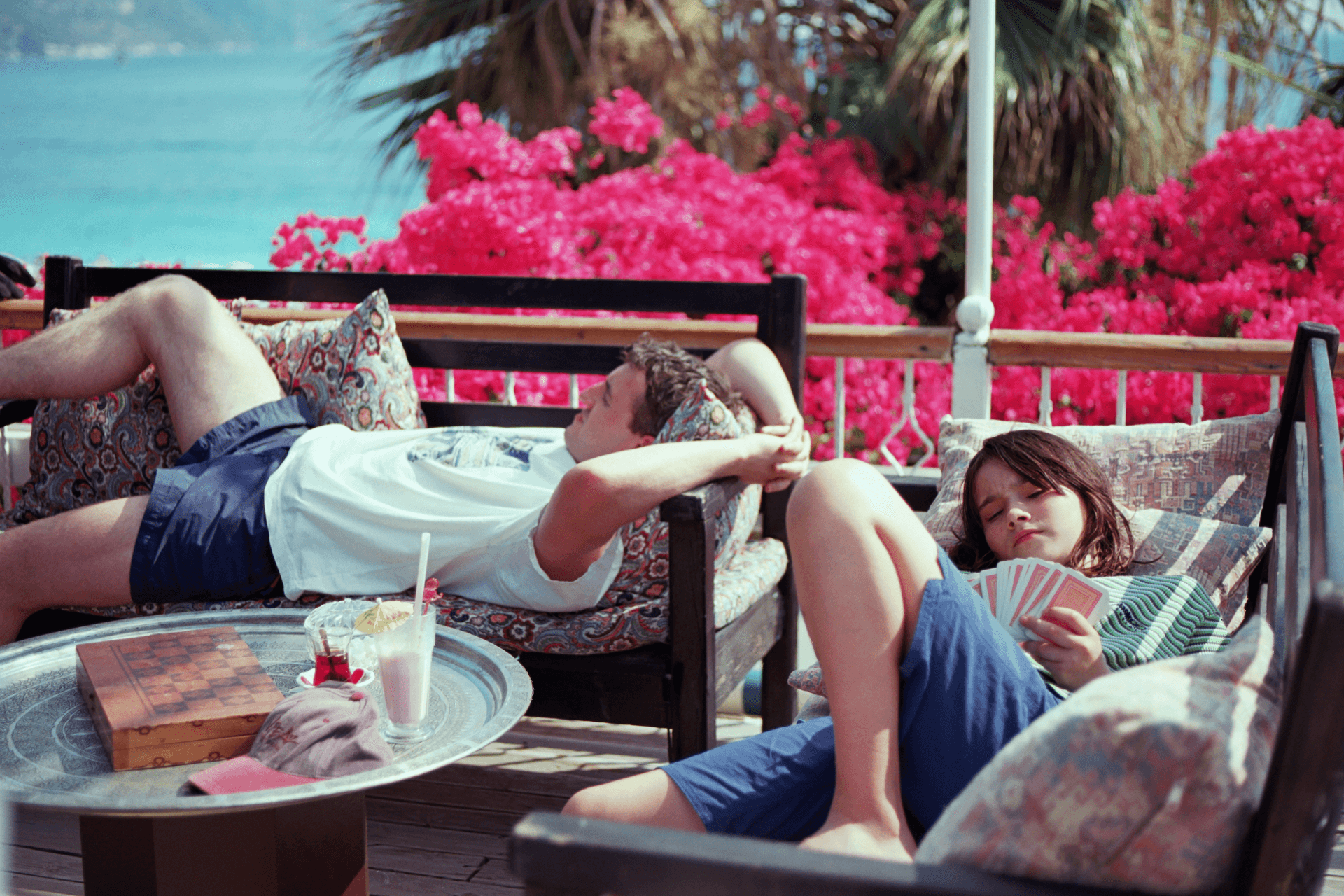 Aftersun
By Charlotte Wells
19.02.23 – 26.02.23
Aftersun is a warm depiction of filmmaker Charlotte Wells' own childhood memories, who herself calls the film an emotional autobiography. It became one of the most popular films at the Cannes Film Festival, and has been nominated for a number of prestigious awards.

About the film
Eleven-year-old Sophie goes on a charter trip to Turkey with her father Calum sometime during the 1990s. Sophie usually lives with her mother, therefore annual holiday trip is a long-awaited opportunity to spend quality time with her cool and funny father. Happy holiday moments spill over into melancholy as Calum has his own struggles which he tries to hide from Sophie. Paul Mescal (Normal People) excels in the role of Calum alongside newcomer Frankie Corio who plays Sophie.

About the filmmaker
Charlotte Wells (b. 1987) is a Scottish director, writer and producer. Her short film Laps (2017) won the Short Film Special Jury Prize for Editing at the Sundance Film Festival and the Special Jury Recognition for Narrative Shorts at the SXSW Film Festival 2017. Aftersun is her feature film debut, for which she received numerous awards, including the Gotham Award and the British Independent Film Award.

Directed by
Charlotte Wells