Since 2014, eight newly graduates from the department of the Academy of Fine Arts are awarded a studio for one year at the back of Kunstnernes Hus. This enables them to work on new productions in a professional and stimulating environment.
The portraits below were produced in Spring 2020 during the Covid-19 pandemic. The hope was to get an insight into the room in which their works are created. Instead of resorting to the traditional "artist portrait", artists from the studio program 2019-2020 have themselves produced their own videos in order to present their practice in a more personal way.
With Kim Laybourn, Eva Rosa Hollup, Niels Munk Plum, Vilje Vestenfor and Louise Jacobs.
Kim Laybourn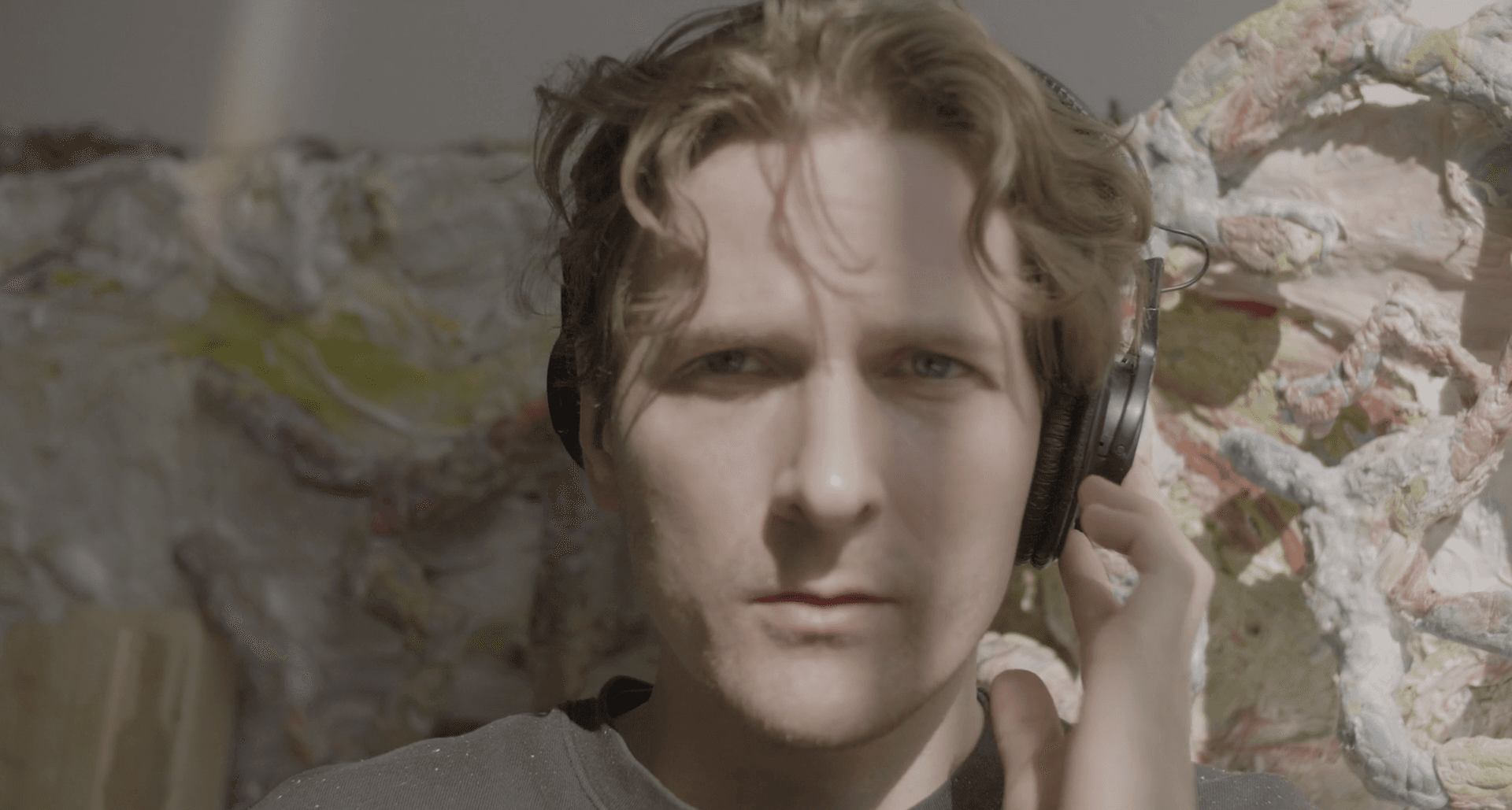 Kim Laybourn (b. 1988, Denmark) graduated from the Academy of Fine Arts in Oslo. His practice spans from installation to audio / music, text, sculpture, photography, print, animation, CGI and video.
Laybourn's work is often about the boundless. The ontological intersection where knowledge and facts cease and intuition must take over. His work is research-based and draws on personal experiences that are combined with science, literature and critical theory. This manifests itself in narratives and scenarios that suggest no control, where a non-linear reading of a narrative is presented.
Eva Rosa Hollup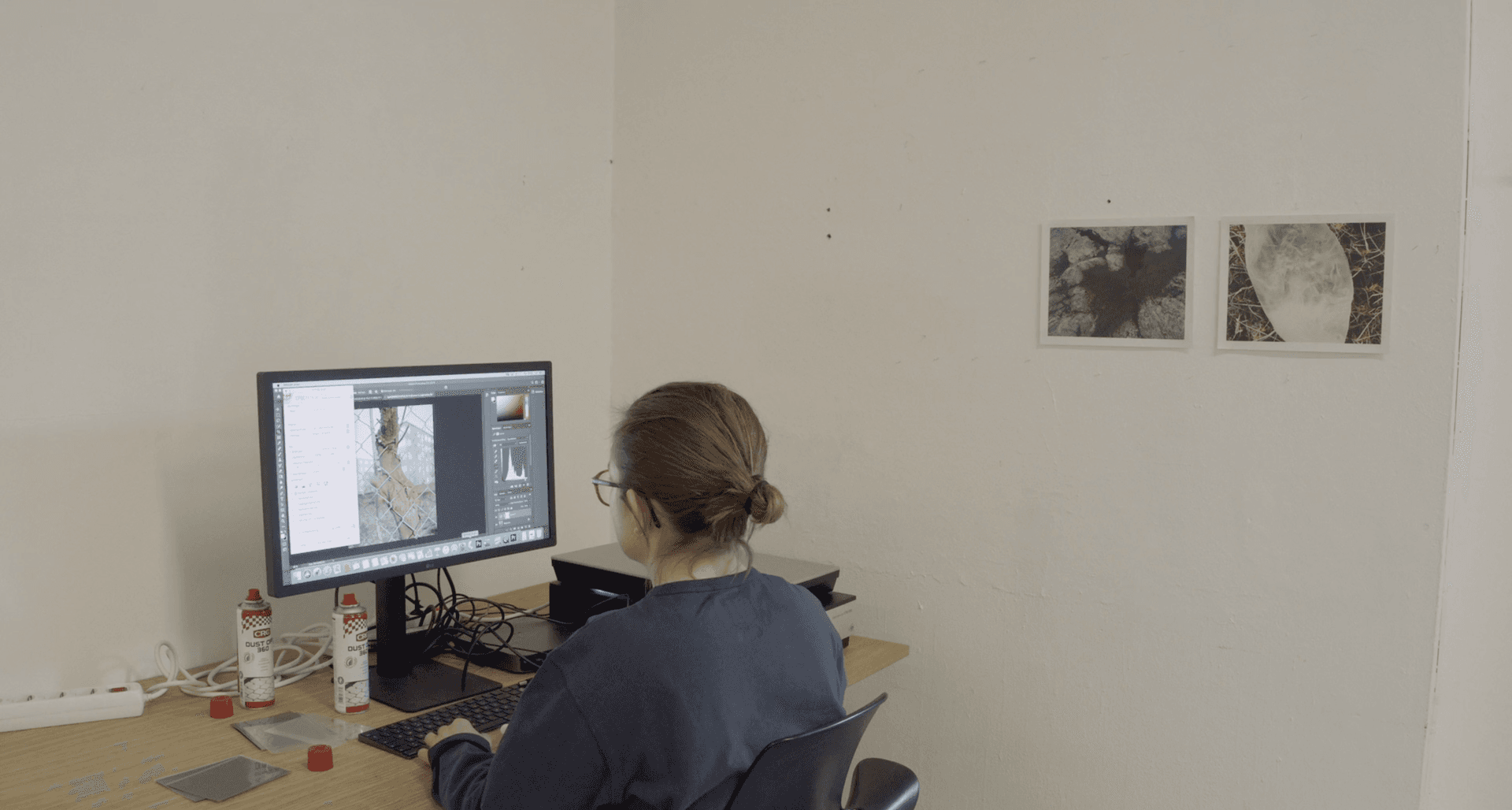 Eva Rosa Hollup Roald's practice consists of video, text, audio and photography. The theme is always based on different forms of reality linked to specific parts of the wild nature and / or of society. She completed her Master's degree at the Academy of Fine Arts in 2019. Her video installation project, in collaboration with Ye Gyoung Choi and entitled Farm, revolved around the salmon farming facilities near the island of Sleneset in Nordland.
On the island of Sleneset, she has also worked on a series of photographs about a displaced algae, entitled Displaced Arrangement (2015-d.). Her upcoming projects include a script work for a fiction film, research, facilitation and launch of two different documentary-based film projects; one about memories, the other about laces, and further work on the Displaced Arrangement series.
Niels Munk Plum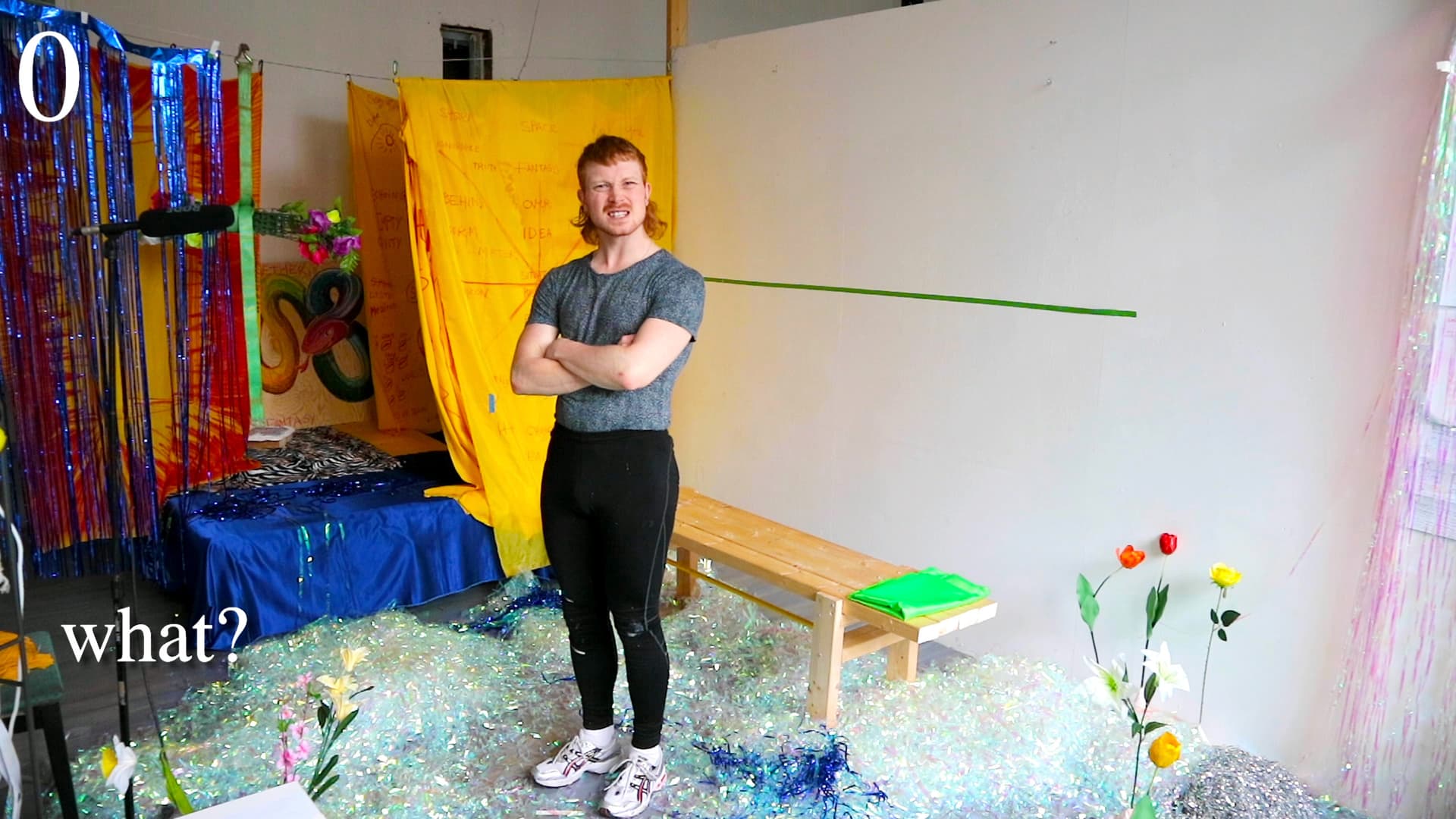 Works by Niels Munk Plum (b. 1992, Denmark) are usually conceptual, merging text, photography, sound and installations together in various parallel narratives, which are further staged in forms of performances or participatory acts. Through the staging of questions, Plum reflects on the distance between reality and fiction, but also on how we perceive an art context.
In HORIZONS, Plum reflects on our current situation with this pandemic. From his studio he has staged a performance in which The Four Riders of the Apocalypse (from John's Revelation) are mixed with the song "In High Places" by Mike Oldfield (1987). In the alternating conversation in HORIZON, which is taken from eschatological material, we gain insight into how languages ​​can create myths or change our perception of reality. The presentation also relates to the artist's working method; with spontaneous statements and with questions, the intention is to invite the viewer into a conversation.
HORIZONS is an ongoing project that focuses on queer history, and how to use past stories and experiences as tools to build new strategies for a shared future; to counter the usual, normative and self-justifying logical flow in today's society.
Vilje Vestenfor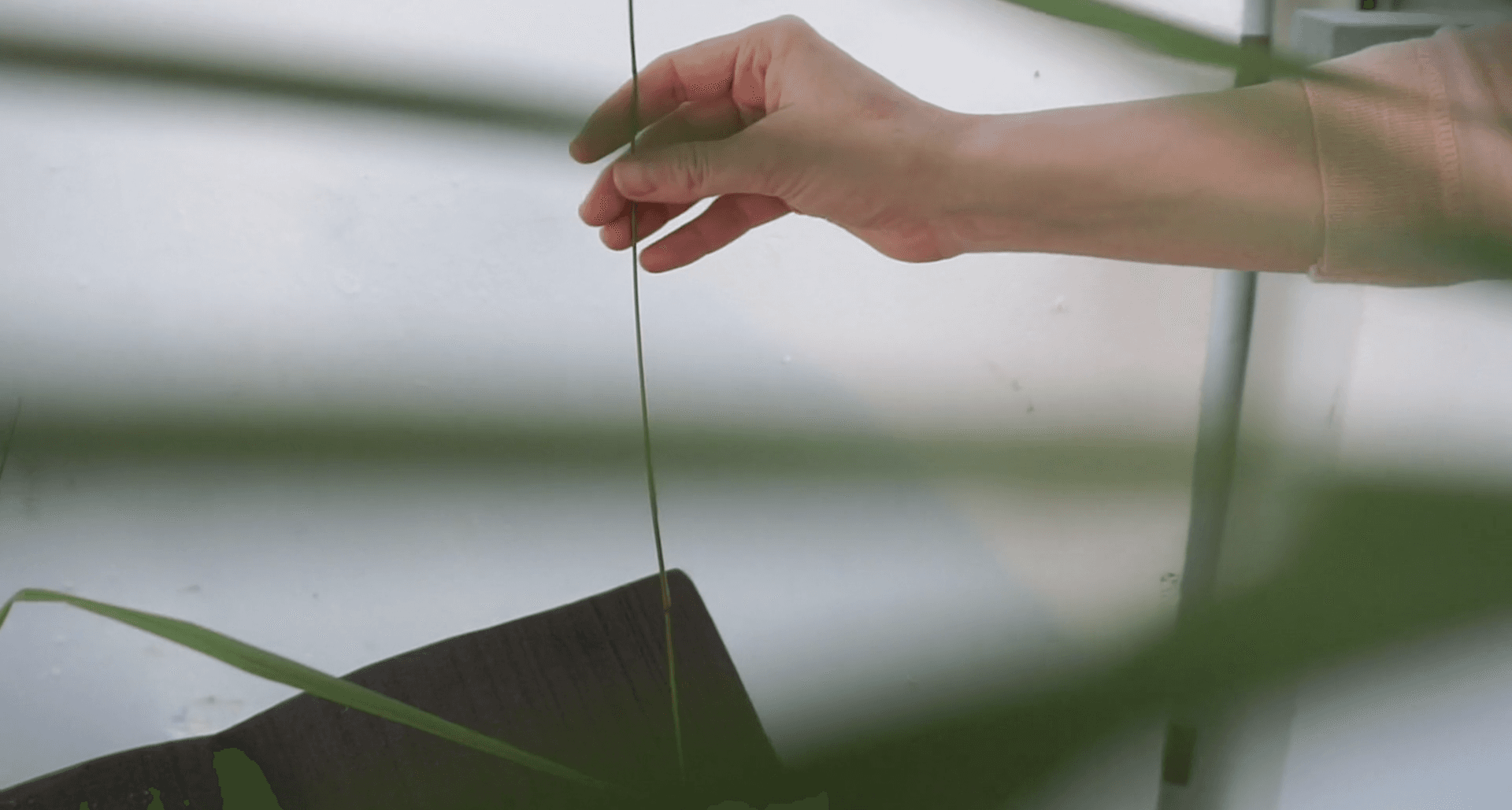 Vilje Vestenfor (b. 1989, Oslo) holds a master's degree from the Academy of Fine Arts in Oslo. Through text, video, installation and performance, she puts together fragments that form new connections and narratives, blurring the line between reality and fiction.
Inner psychological states are associated with external circumstances such as media reality, consumer culture and self-optimization.
Louise Jacobs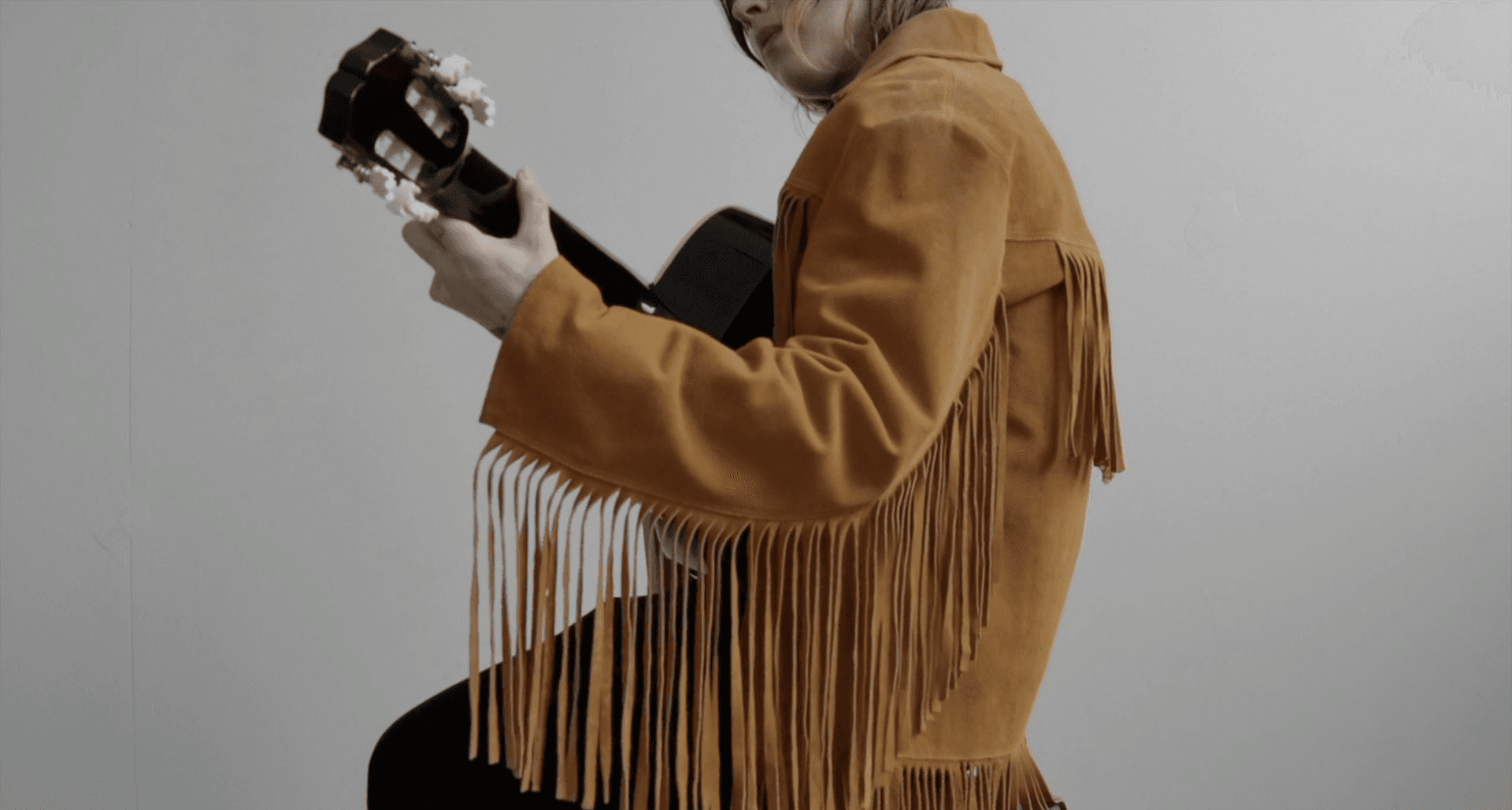 Louise Jacobs (b. 1987, Oslo) graduated with a BFA from the Rietveld Academy and an MA from the Art Academy in Oslo. Jacobs works with the mystique of the feminine through staging, where the body as a transformative medium carries a duel subject-matter; both the other and the eternal romance of the self language.
Connections between everyday materials, body and states are merged into a practice characterized by emotional ties to existence. Jacobs creates a space where poetic conceptualism acts as an artistic framework for both text, performance and assisted ready-mades.