New chair of the board elected at Kunstnernes Hus
The Kunstnernes Hus Foundation has elected a new chair of the board: visual artist Pedro Gómez-Egaña will take over the role from colleague Trond Hugo Haugen.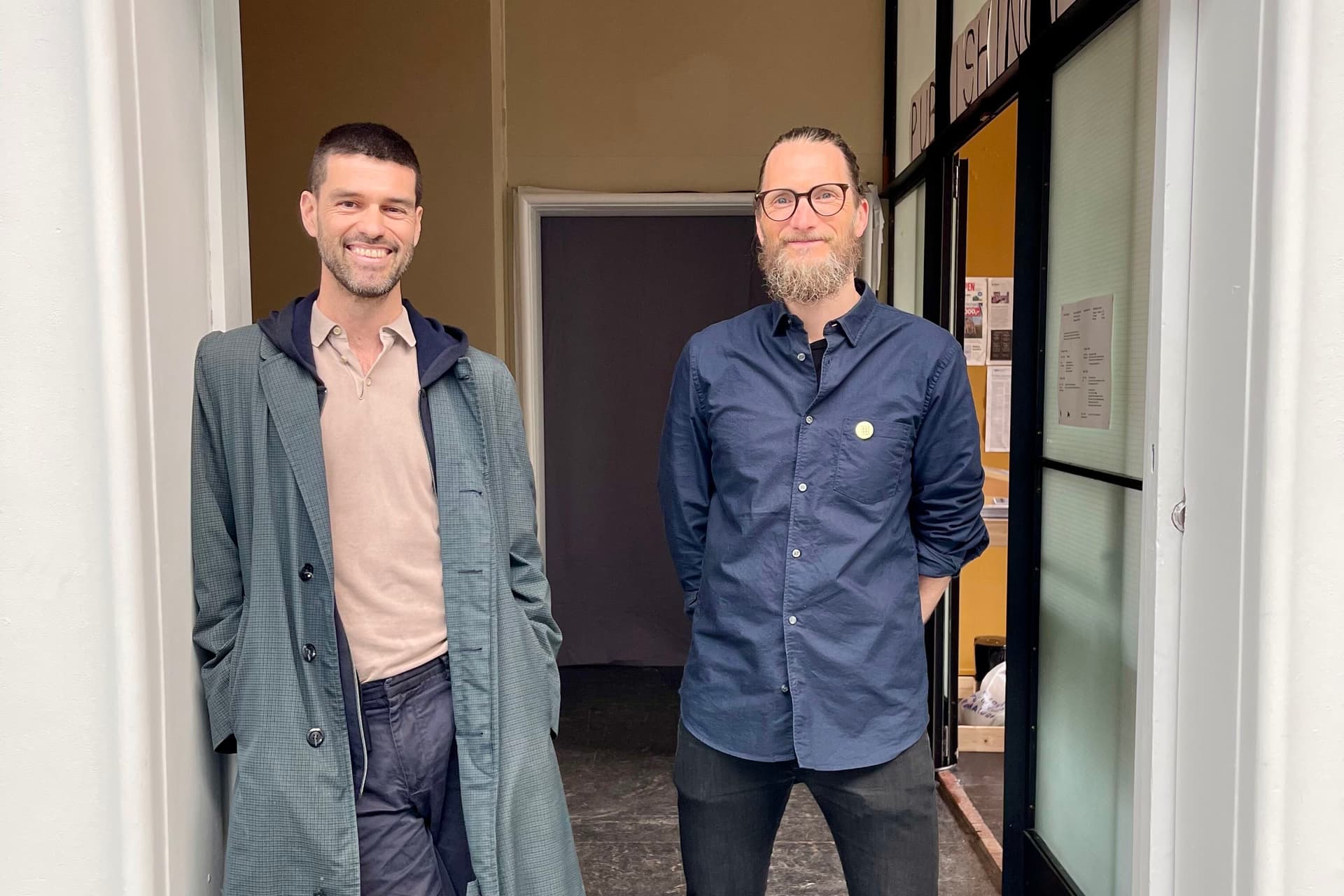 Pedro Gómez-Egaña was elected as new chair of the board on 9 May 2023.

- I am thrilled to join the team at Kunstnernes Hus as chair of the board. This institution means so much to our field in Norway, not just as an amazing exhibition venue with a treasured international profile, but as a major anchor and meeting point for our community. There are exciting times ahead with a mostly new board and new artistic direction, which means a lot of energy and ambition. I look forward to working closely with everyone at the house, to harness this energy in a way that corresponds with our times and the needs of our field, and to honour the work of the generations of artists, cultural agents, and audiences who have established, developed and maintained this institution for so many years.

Trond Hugo Haugen is handing over the position to Gómez-Egaña after having been chair of the board since November 2017:

- I warmly welcome colleague and artist Pedro Gómez-Egaña as the new chair of the board, and at the same time hand over the board's ambitious goal of a renovated and upgraded Kunstnernes Hus for its 100th anniversary in 2030. The journey has already begun, now a new season starts and I ask all friends of Kunstnernes Hus to support us in the coming years. Because today, as tomorrow, it is important to look after and develop this wonderful house for art, artists and the public alike. I would also like to welcome colleague Kiyoshi Yamamoto as the new deputy chair, and thank outgoing deputy chair Silje Linge Haaland, as well as the rest of the board and staff, for a close and successful cooperation in the past years.
The new chair of the board Pedro Gómez-Egaña is an artist and Professor of Sculpture and Installation at the Academy of Art, Oslo National Academy of the Arts. Central to his practice is the performativity of sculpture which he explores through immersive installations and situations that address economies of attention. He studied at Goldsmiths College, Bergen National Academy of Arts, and holds a PhD from the University of Bergen. He has been researcher at Goldsmiths College, and Laban Centre London. Recent exhibitions include 16th Lyon biennale - France, 15th Istanbul Biennial - Turkey, Performa13 - New York US, Contour Biennial - Belgium, Kochi-Muziris Biennial- India, as well as solo exhibitions at Yarat Contemporary Art Space - Baku, Munch Museum - Oslo, and recent commissions from the Art collection of the City of Oslo, and the Norwegian National Company of Contemporary Dance, Carte Blanche.

The new board
The Kunstnernes Hus Foundation has a board consisting of seven members. Four members must be visual artists, one is sent from the Ministry of Culture, one is employed on a freelance basis and one must be the employees' representative. The board appoints the institution's artistic director.

The new board from 9 May 2023 consists of:

Pedro Gómez-Egaña (Chair)

Kiyoshi Yamamoto (Deputy chair)

Hilde Hauan Johnsen (Board member)

Kjell Veivåg (Board member appointed by KUD)

Maya Økland (Board member)

Svein Lund (Board member)

Silja Espolin Johnson (Employee representative)

Cecilie Nissen (Deputy board member)

Leonie Merkl (Deputy for employee representative)

Marius Dahl (Deputy board member)

Åse Ryvarden (Deputy board member)