The National Museum acquires artwork by Hanne Tyrmi
It is with great pleasure that we can announce that the National Museum has acquired an artwork by Hanne Tyrmi, exhibited in the exhibition Horses Die Standing.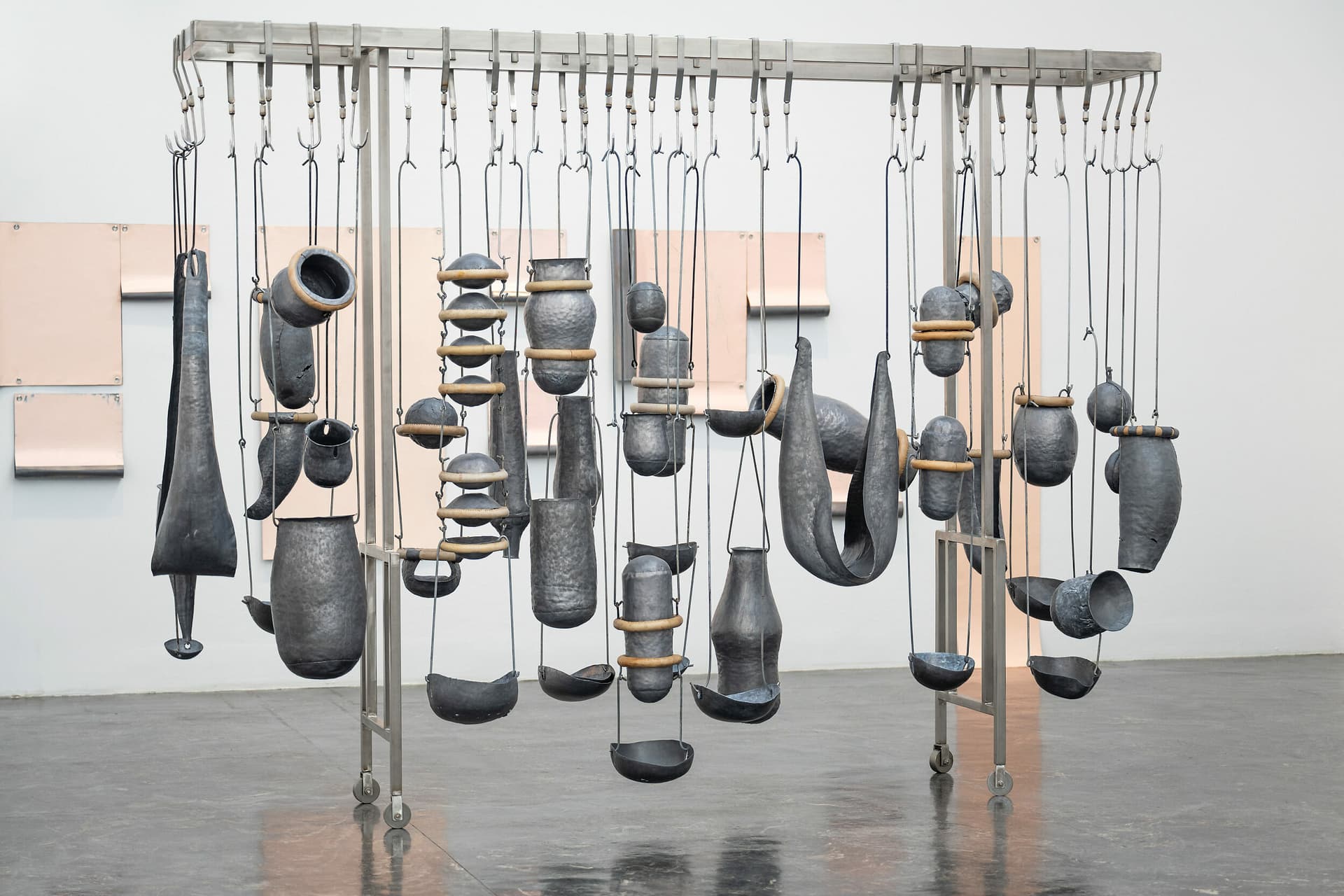 The installation Ten ways to stop your tears (2021) has a central position in the exhibition. The work consists of 45 painstakingly crafted lead objects, hung on hooks in a steel frame. Some may be reminiscent of fragile drinking vessels from the past, others give associations to body parts or prostheses. All can serve as containers: for wine, water - or tears.

(Text by the National Museum)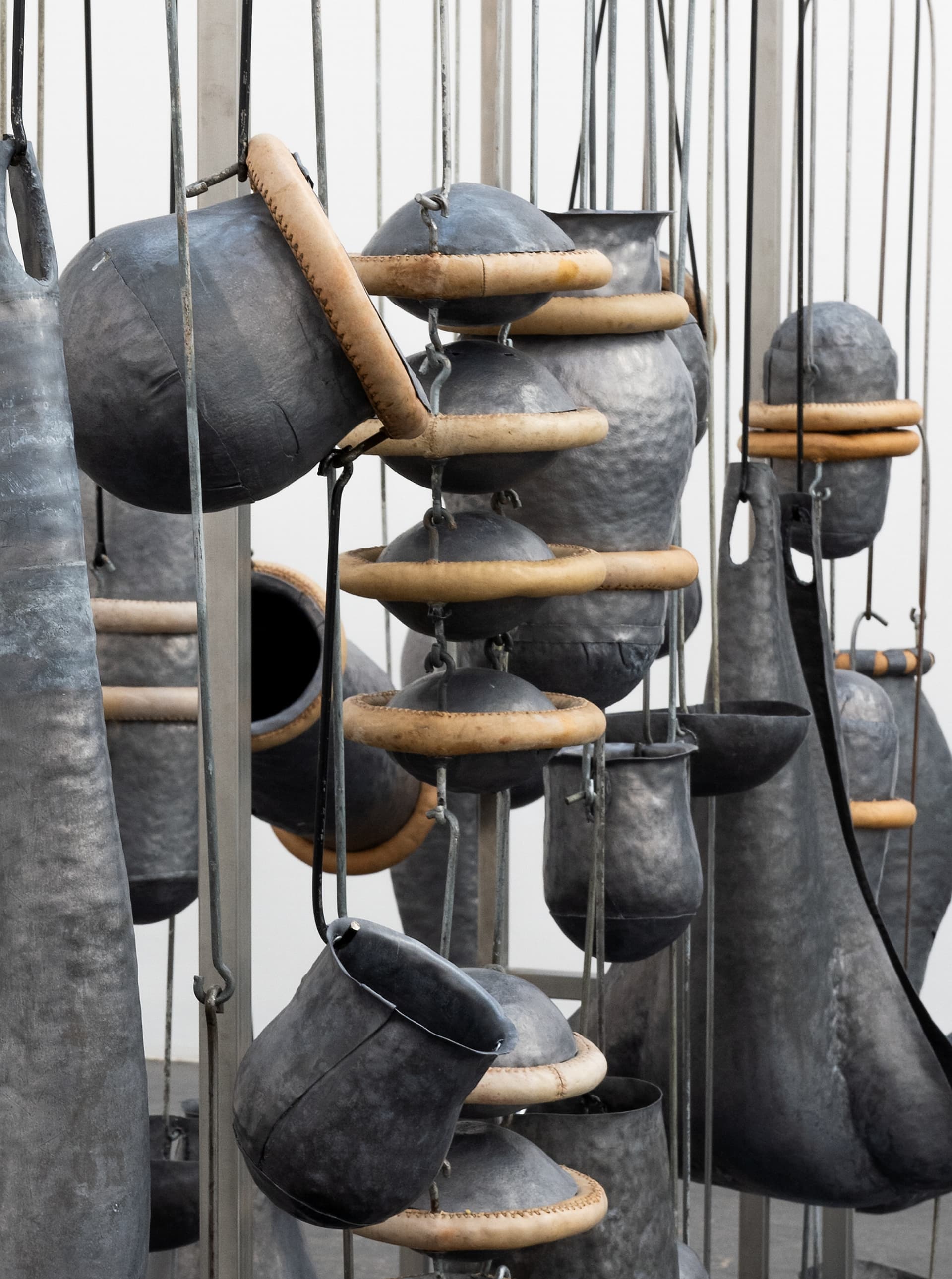 Click here to read more about the exhibition