The 136th Autumn Exhibition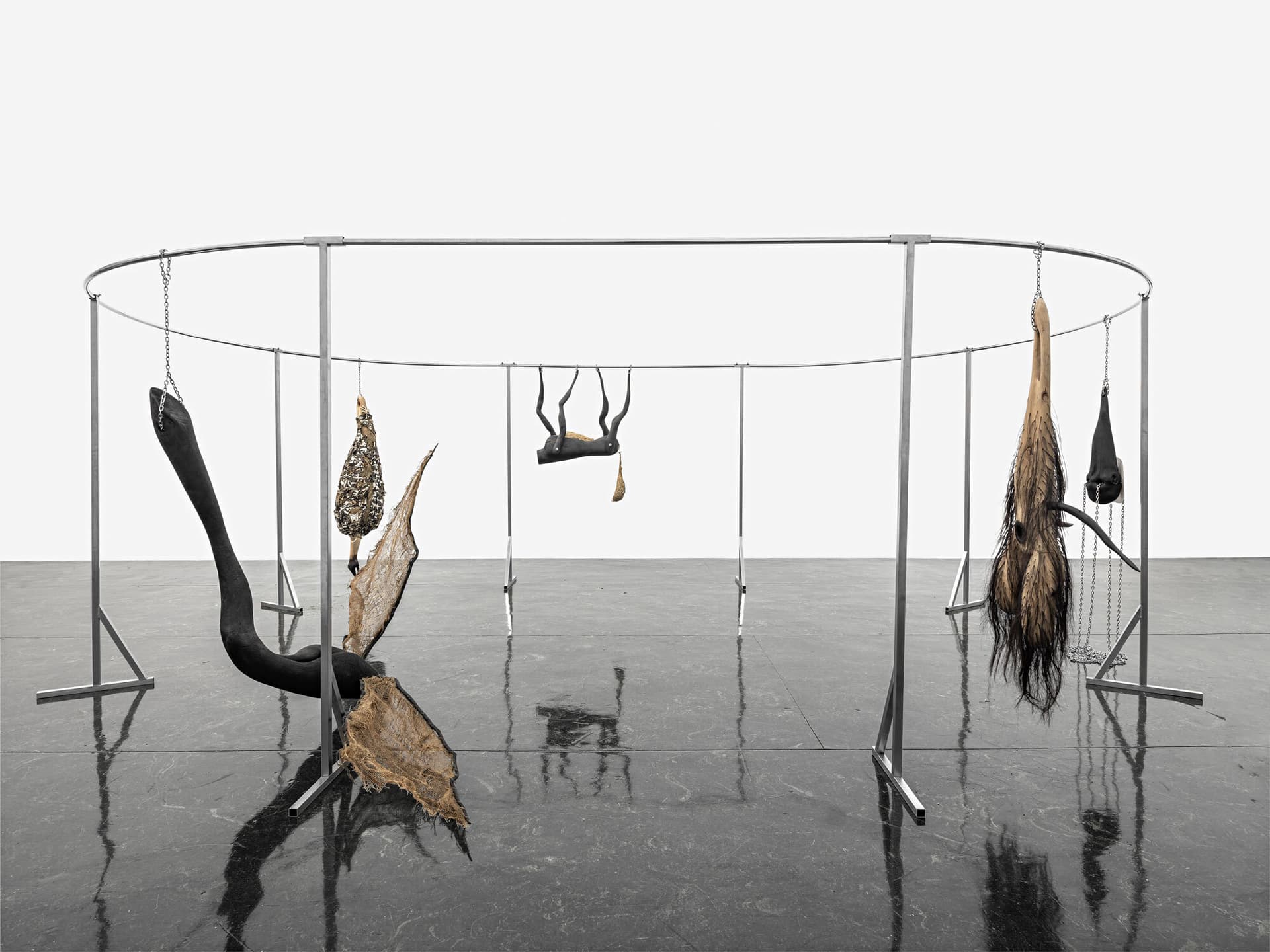 The 136th annual Autumn Exhibition hosted by the Association of Norwegian Visual Artists is presented at Kunstnernes Hus between September 9 - October 15.

Opening hours
See opening hours
About the exhibition
The annual Autumn Exhibition is a group exhibition based on free submission. All artists living in Norway, Norwegian artists living abroad, and other artists with a connection to Norway can apply. All works are assessed by the National Jury, which bears the artistic responsibility for the exhibition. The jury consists of artists who are elected for a period of two years through a majority vote by members of the Association of Norwegian Visual Artists.

The National Jury in 2023:
Stacy Brafield
Åsil Bøthun
Marius Moldvær
Gelawesh Waledkhani
Maya Økland
Click here for more information about the exhibition (in Norwegian).
Program
Explore workshops, performances and other events taking place during the exhibition period.

Omvisning
I perioden 9. september-15. oktober arrangeres alle omvisninger av Høstutstillingen/NBK.
For å booke en omvisning i Høstutstillingen 2023, ta kontakt på booking@hostutstillingen.no eller ring 23 00 50 00.
Mer informasjon om omvisninger finner du her.
Artists
A-project*, Andrea Gjestvang, Anna Ihle, Anne Rolfsen, Annette Kierulf, Arne Vegar Pedersen*, Åsne Kummeneje Mellem*, Bas Ruis*, Brynhild Grødeland Winther, Charlotte Nilsen*, Christopher Rådlund, Damien Ajavon*, Endre Aalrust, Fin Serck-Hanssen, Goksøyr & Martens, Heidi Nikolaisen*, Hilde Skancke Pedersen*, Ina Hagen*, Ingeborg Annie Lindahl, Ingrid Eggen, Irene Nordli, Iselin Linstad Hauge, Johanna Zwaig, John K. Raustein, Jonas Yang Tislevoll*, Kaeto Sweeney*, Kaia Hugin, Kiyoshi Yamamoto, Kobie Nel, Kristine Marie Aasvang, Lars Elling, Lasse Årikstad*, Linda Bournane Engelberth*, Liv Dysthe Sønderland og Sara Wilhelmsen*, Lotte Konow Lund, Marek Sobocinski*, Mari Meen Halsøy, Marie Cole*, Mario de la Ossa*, Marit Silsand*, Marte Aas, Marthe Ramm Fortun, Mattias Härenstam, Merete Joelsen Aune*, Mette Hellenes*, Mikael Jacobsson*, Mingshu Li*, Nayara Leite*, Nina Grieg, Oda Tungodden*, Odd Nerdrum, Ottar Karlsen*, Pierre Lionel Matte, PURPOSE CORE*, Rasmus Arvidsson*, Renate D. Dahl*, Rita Marhaug, Ronja Krokstrand Gravklev*, Sara Larsen Stiansen*, Sebastian Rusten*, Simon Wågsholm*, Solveig Bergene, Synnøve Persen, Teljer & Hjort*, Thomas Østbye, Tobias Kvendseth*, Vanessa Baird og Verena Winkelmann.
*Debutant