HydroSensual
Film screening and artist talk
Thursday 11.11.21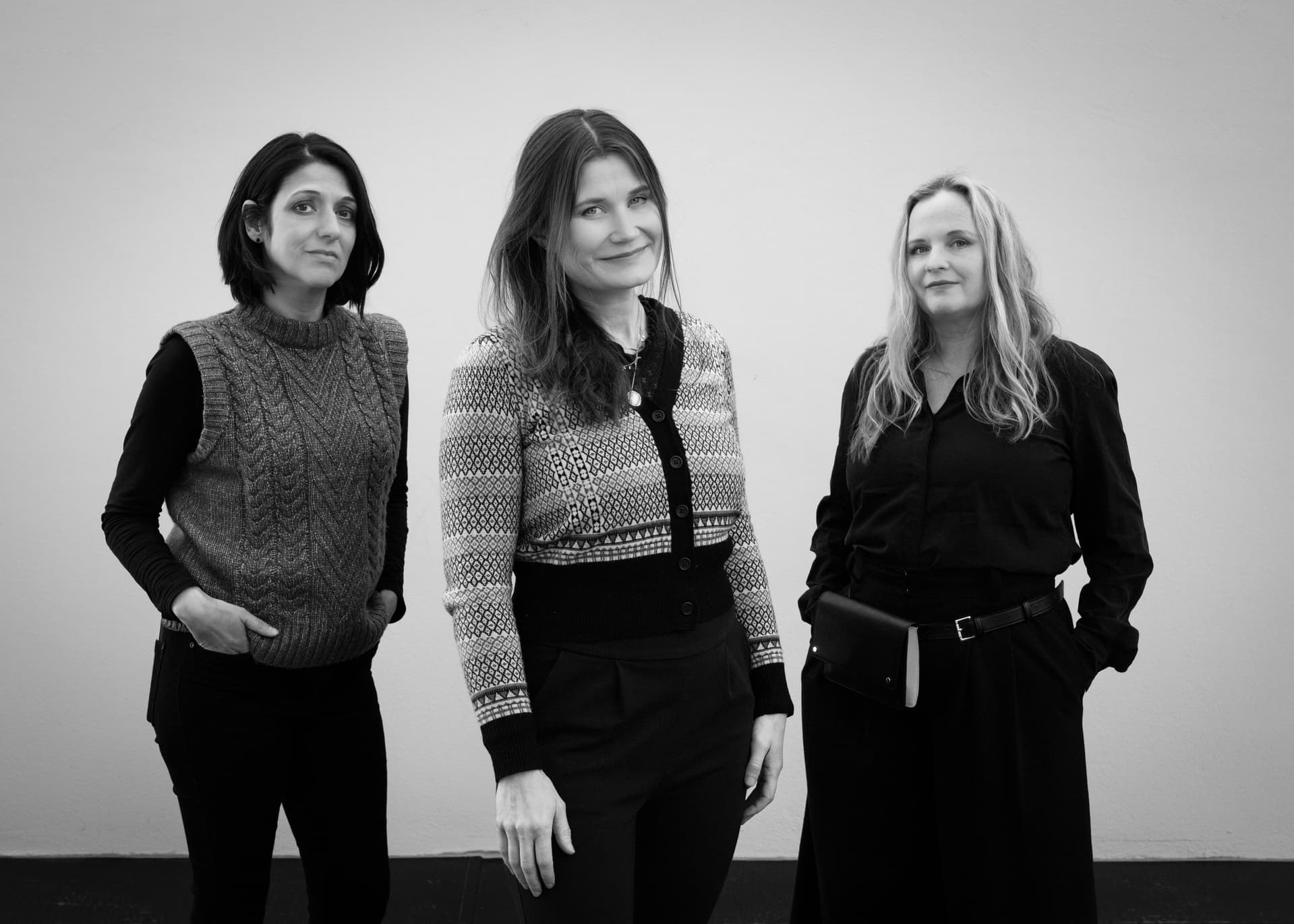 Film screening followed by an artist talk with Margarida Paiva, Thale Blix Fastvold and Tone Bjordam, moderated by Zofia Cielatkowska.
Eclipse (2021)
Eclipse is an experimental film about disturbed habitats and creatures moving to new places after their habitats have been destroyed. The film starts with a jellyfish with its round shape and small particles floating around like a planet in space. Other creatures appear through passages from sea to land and to outer space again. The whole film is about transitions, either transitions from one place to another, or from dark towards light and back to dark.

Margarida Paiva (b. 1975, Portugal) is a visual artist living in Oslo working with film and photography. Her films have been shown widely in exhibitions and international festivals. Recent work focuses on the human bond with nature and other living beings. This interest in the natural world has a spiritual dimension based on ancient animist beliefs in which plants, animals and places all possess a distinct immaterial essence.
I am Hydra (2021)
I am Hydra is a hydrofeminist spell to end the petrocapitalist age. The film is shot in Norway and Denmark, its opening scene is from Skagen where two oceans meet (the Northern Sea and the Baltic Sea), and the film juxtaposes footage from the Norwegian oil industry with the forever self-regenerating Hydra species while referencing the mythological multi-headed Hydra-creature. The soundscape is by cello musician Einar Halle in collaboration with Gunnar Halle.
Thale Blix Fastvold (b. 1978) is a visual artist based in Oslo, Norway. With a background in analog photography, her focus has been on the dialog between classical photography and abstraction - with photography, film and performance she researches the mysteries of science and spirituality, art as a response to global warming and climatic breakdown, eco feminism, inter-species-collaborations and the more-than-human intelligence. Her work has been exhibited widely in Norway and internationally and her next solo show will be at the State Museum of Urban Sculpture in St Petersburg, Russia.

Seasonal Transitions (2021)
Seasonal Transitions (2021) is an animated video painting inspired by the gradual transitions of the seasons going from one state to another. Visually it follows a color spectrum typical of changing seasons in the northern hemisphere. The soundtrack follows the changing seasons with recordings Bjordam has made outside her studio in the forest in Nordmarka. The soundscape consists of ice, rocks, drizzling snow crystals, water and a river flowing by, lynx cries in spring, owls and birdsong and also music composed and played by Marten Scheffer, with Arthur Bont on percussion.

Tone Bjordam (b.1975) is a visual artist who mainly works with video and photography, and also performance, painting, drawing, soundscapes and sculpture installations. Transformation in nature, changes in society and in the human mind: geological, climatic and biological processes are central aspects of her art. She explores forms, patterns and processes in nature, in micro and macro perspectives and her work has been shown in Norway and abroad in numerous art exhibitions, festivals and at international science conferences. Her videos consist of cascades of colors and pigments that unfold in water at a meditative pace, like abstract paintings in motion, with allusions to chemical processes, romantic and atmospheric landscape paintings, cloud formations and climatic processes.

Zofia Cielatkowska is a philosopher and an independent researcher, curator, and art critic. She holds a Ph.D. in Philosophy and works across the fields of visual culture, feminist art history, contemporary French thought, Norwegian contemporary art, and environmental humanities. She publishes in various art magazines (Kunstkritikk, Hyperallergic, Tique Art, etc.). Cielatkowska is a member of the International Association of Art Critics (AICA) and The Norwegian Critics' Association (Norsk kritikerlag). She lives in Oslo, Norway.
Title
Eclipse (2021), 9 min
Title
I am Hydra (2021), 9 min
Director
Thale Blix Fastvold
Title
Seasonal Transitions (2021), 10 min
Photo
(left to right): Margarida Paiva, Tone Bjordam, Thale Fastvold. Credit: Marius Hauge