Flag project: Goodbye Gestures
Goodbye Gestures is part of a series of works in which Vsevolod Kovalevskij examines the ritual gesture of a farewell and its meaning. The artist lives and works in Vilnius, London and Oslo and Goodbye Gestures is his farewell to Oslo, as he prepares to leave the city. The installation consists of flags raised in front of Kunstnernes Hus and the Contemporary Art Center in Vilnius between 12 August - 8 September 2022.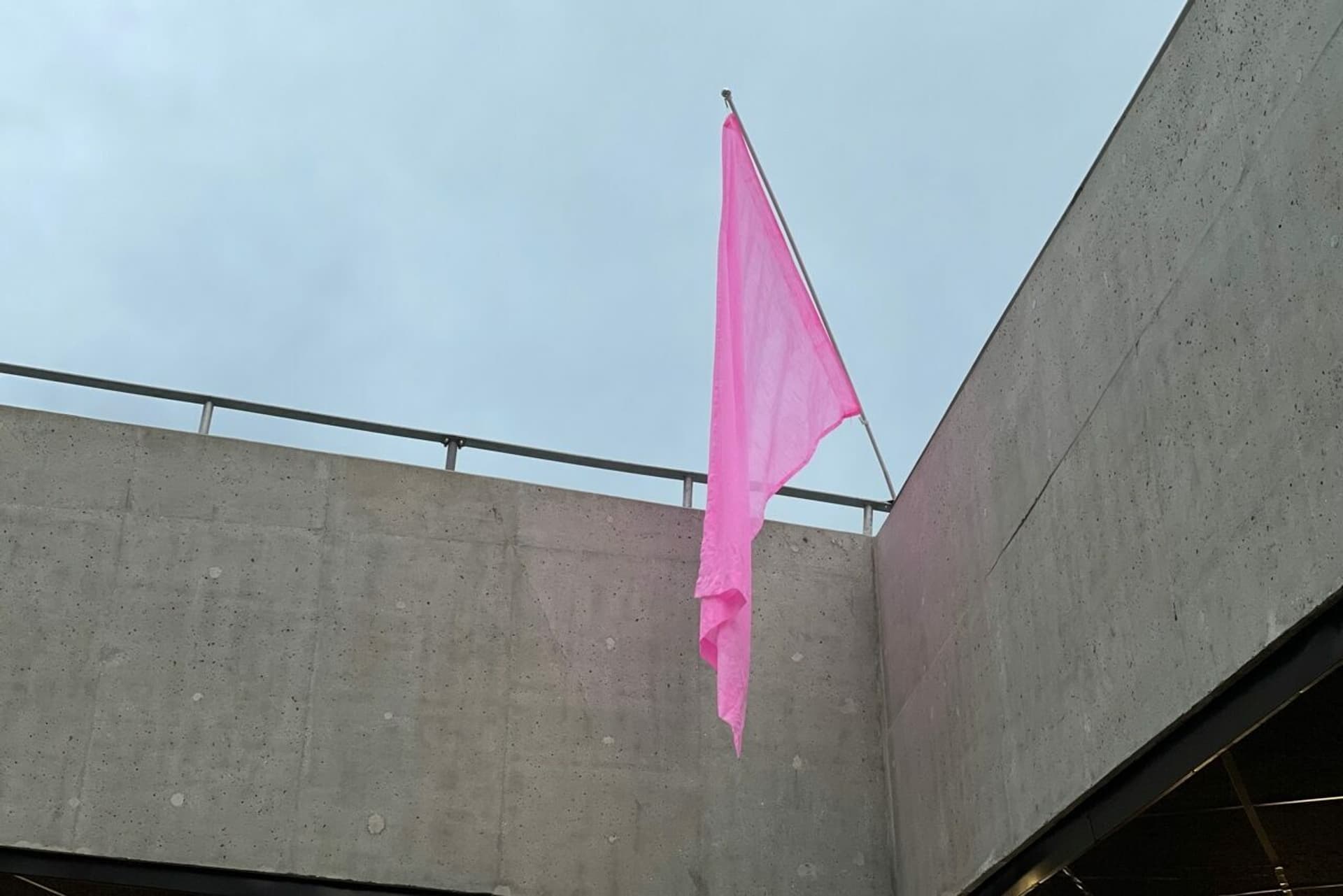 Kovalevskij's practice is based on critical thought and humour. His works are driven by researching collective and individual memories, empathic studies and creating tools to examine one's surroundings. This results in process-based installations, video works and objects that establish a relationship between the spectator, the artist and members of the broader community.

Kovalevskij holds a BFA and MFA from the Vilnius Academy of Arts (2015) and MAs from the Tromsø Academy of Contemporary Arts (2018) and Goldsmiths University (2018). Since 2018, he has been the curator at Tromsø Kunstforening and InTheCloset.