Kortfilmprogram
Med filmer laget av avgangsstudentene
Fredag 22.04.22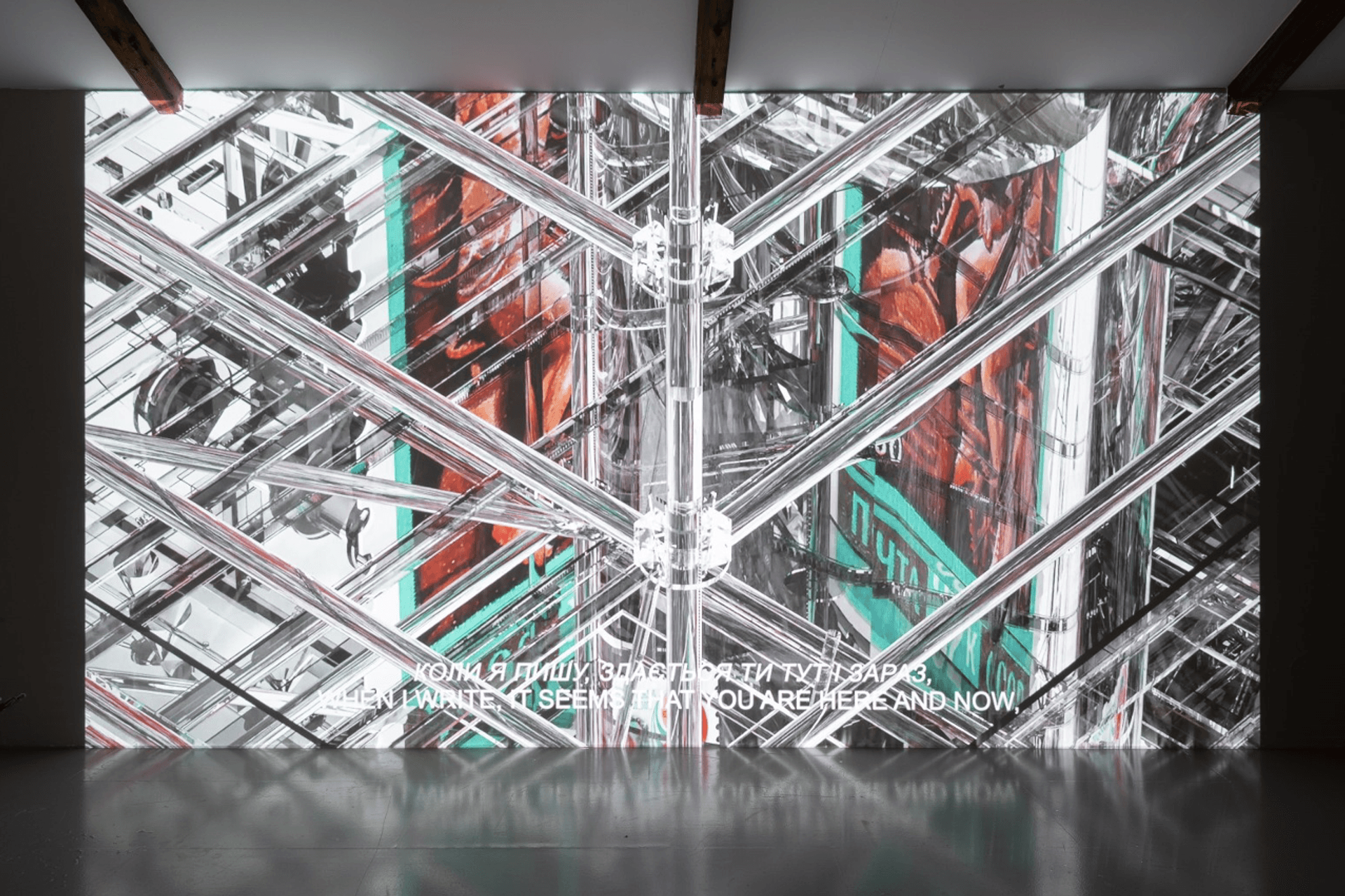 I forbindelse med sin avgangsutstilling Folk tror foxtrot inviterer avgangsstudentene til et kortfilmprogram på Kunstnernes Hus Kino.
Filmene representerer en eklektisk blanding og en variasjon av essayistiske, dokumentariske, kritiske og spekulative måter å presentere levende bilder på.
Program
I Forgot My Grandparents' Names, Eli Mai Huang Nesse (2019, 9 min)
"In the western part of Norway there's a folk museum called The Heiberg Collections. It hosts collection of houses complete with interiors, from medieval to modern times, displayed to represent the Norwegian home. The film I Forgot My Grandparents' Names follows the day-to-day life of my mother Lilli Huang, the cleaner at the museum, both in her own contemporary, living home and at her workplace. Within a week she cleans her way through over 500 years of Norwegian culture and history."
Así Crecimos, Cirenia Escobedo Esquivel (2022, 12 min)
"Así Crecimos is a dialogue between me and my grandmother, the footage is the roads taken by me to get closer to the communities where she grew up. The music is in Spanish and Nahuatl one of the languages that was silenced and taken from my ancestry. A visual dance between generations, questions and silenced histories."
History is a Black Circle, Hamid Waheed (2021, 23 min)
"History is a Black Circle is an experimental video essay that revolves around questions of art, queer experience and history. It's a story that transcends the fabrics of time and space to inhabit the bodies of past, present and future - and it does so through an array of video sources and formats. The film is a recorded documentary, speculative fiction and a reflection on the notion of 'black'."
Hair Chronicles, Makda Embaie (2018, 21 min)
"The film, Hair Chronicles, much like the child, was preceded by circumstances beyond its reach. It was born out of a desire to understand where the language comes from. The film is a craving. It is a belated apology to the mother for not always loving her grip on the hair follicles. It is a spotlight on the specific experiences of the individual who exercises the language. Language is a dance. It only exists when it is danced, spoken, or written. It can be used to say something about something else. But I want to say, through the language, that I'm talking about precisely, exactly this. I will never be owned by a nation state."
Postcard From a Nonexisting City, Lesia Vasylchenko (2021, 9 min)
Experimental work that explores the Soviet imaginary and its relation to the future. The work features a virtual rendering of an architectural landscape that contrasts physical and temporal scales and stamps function as graphic messengers of a political and cultural transition. Constructed between the frameworks of speculative architecture, philately and the politics of time, Postcard From a Nonexisting City is a work that reflects on temporal arrangements and geopolitical effects produced by space communication technologies.

Det som er organisert og systematisert, kan glemmes (What is organized and systematized, can be forgotten), Hanne Nilsen Nygård (2020, HD video, 5 min)
A video about a man that is cleaning and recycling plastic. The video follows his practical and existential process.
Klikk her for å lese mer om utstillingen
En halvtime før arrangementet kan du få med deg en introduksjon til Verdensrommet og en invitasjon til seminaret Immigration Clinic, ved Sarah Kazmi og Patricia Carolina.

Åpningsfesten til Oslo Open vil også finne sted på Kunstnernes Hus etterpå, som du er hjertelig velkommen til!