Know Your Le Corbusier
Agenda Kunst og håndverk
Fredag 17.01.20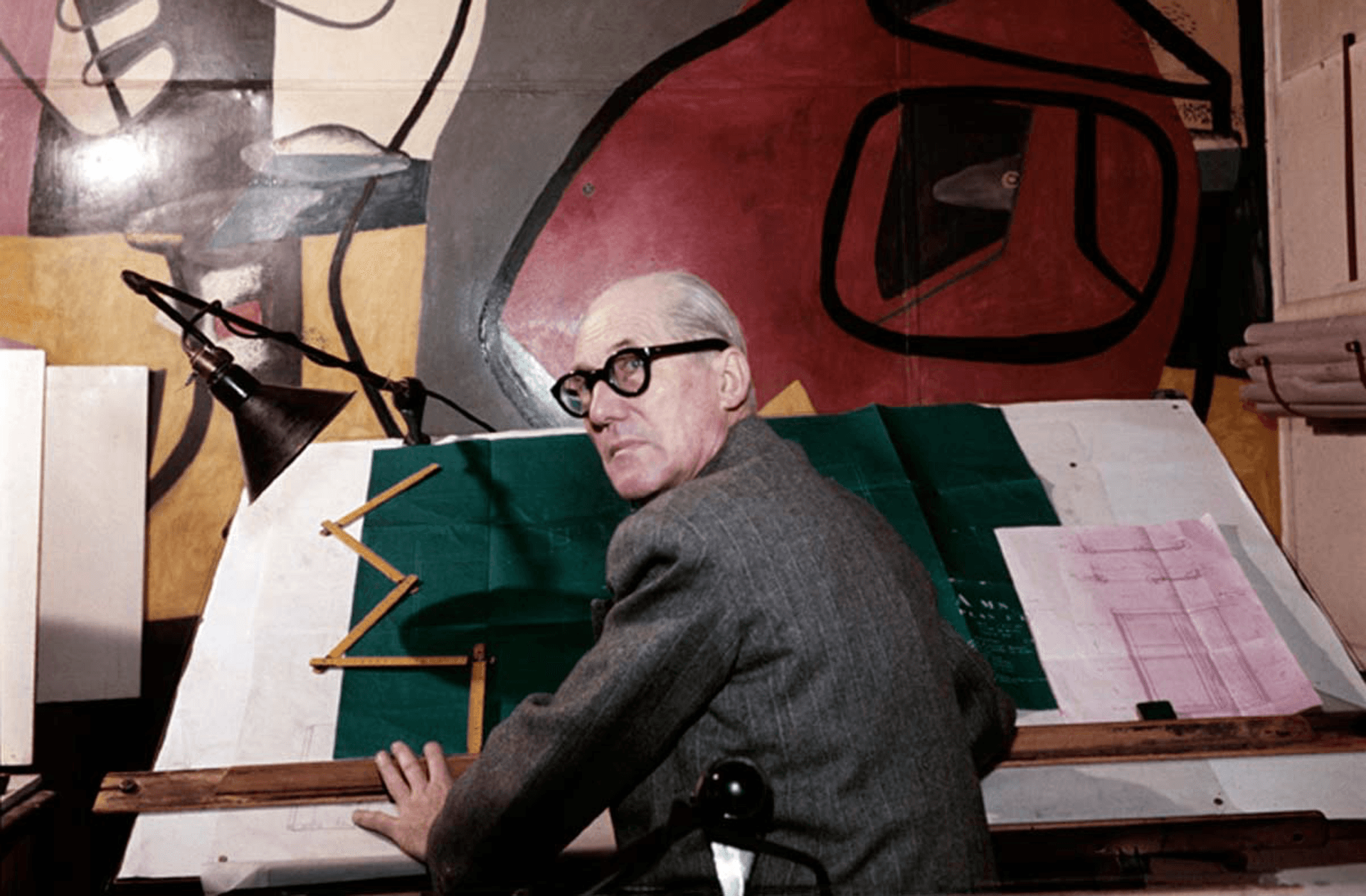 Is the Swiss-French architect, designer, painter, writer and urban planner Le Corbusier still relevant? Agenda's "Know Your..." seminar series returns with a day focussing on various aspects of Le Corbusier's work and influence. The seminar will be held in English and is free of charge and open to everyone.
About the seminar
Is the Swiss-French architect, designer, painter, writer and urban planner Le Corbusier still relevant?

Today Le Corbusier is called a pioneer of what we define as Modern Architecture, and few would question his influence on modern city planning, we are all living with the ideas of Le Corbusier. His career spanned the heydays of modernism; from 1905 until his death in 1965. Le Corbusier visited the Nordic countries several times. In this Agenda we will both be introduced to the life and work of Le Corbusier, and look closer on his connections to Scandinavia.
In Oslo, January 2, 2020 there was a public demonstration against the demolition of the Y block, which is situated in the government quarter - the same day Henie Onstad Kunstsenter opened the exhibition Picasso 347. "An unequivocal support for conservation of the Y block", according to the curator of the Picasso show Karin Hellandsjø.
Erling Viksjø (1910-1971), the architect behind the government quarter in Oslo, was inspired and influenced by Le Corbusier (1887-1965) in his work. In the government quarter the influence is especially visible in the high-rise H block, with its ground floor columns and concrete/cement facades. Its sculptural roofing solution supposedly refers to Le Corbusier's Villa Savoye in Paris and his Unité d'Habitation in Marseille.
In the light of Erling Viksjø being called the foremost representative for architectural modernism and constructivism in Norway, is it timely to discuss whether the demolition of the Y block signifies a more profound opposition towards modernism in Norway than in other countries? Or is this part of the general dismissal of modernistic ideas?
Agenda Art and Craft has invited a group of experts on Le Corbusier to give an insight to his life and ideas, and his impact on modernistic and contemporary city planning and design. Also three artists that works with space and architecture as artistic expression will set a contemporary frame.
Know your Le Corbusier is a continuation of previous seminars of 2018 and 2019 called Know your Bauhaus I and II. Le Corbusier practiced both as an artist as well as an architect, and he would divide his day in two; work in studio before lunch and office after lunch.

About Le Corbusier
Le Corbusier was born Charles-Edouard Jeanneret-Gris in Switzerland on October 6, 1887. Le Corbusier's ideas about rationalized and industrially-constructed cities both shocked and seduced a global audience, and while they never came to fruition as a cohesive vision, his disciples put many of their pieces into place around the world, both during and after his lifetime. Over fifty years after his death, Le Corbusier still influences and arouses hatred for his ideas and buildings as well for his complex ties to politics and the sociological dimensions of architecture. In his architecture, he built with steel and reinforced concrete and worked with elemental geometric forms and his painting emphasized clear forms and structures.
Program
09:30: Thomas McQuillan. Introducing Le Corbusier
10:20: Espen Gleditsch. Presentation of his artistic work
10:40: Short break
10:45: Ruth Baumeister. Chasing Shadows: Le Corbusier and Denmark
11:30: Lunch
12:30: Knut Henrik Henriksen. Presentation of his artistic work
12:55: Espen Johnsen. Le Corbusier's visit to Oslo 1933. A turning point in the Norwegian modernism?
13:40: Nora Joung. Presentation of her artistic work
14:00: Q&A
14:20: End
About the contributors
Ruth Baumeister
Ruth Baumeister is an architect, historian, curator, editor and writer. In 2009, she received a PhD degree in Architecture History from Delft University of Technology, NL with a thesis on the Danish artist and International Situationst Asger Jorn´s concept of architecture. Initially, she studied architecture at the TU Munich and at the City University of New York, before taking on a postgraduate specialization (NDS) of Architecture History & Theory at ETH Zürich, CH. She has taught at the Bauhaus-University in Weimar, TU Delft and the Willem de Kooning Academy in Rotterdam. She acted as a visiting professor of architecture at the University of Cagliari, IT. Since 2014, she teaches and researchers history and theory of architecture at Aarhus School of Architecture, DK, where she founded the History. At Museum Jorn, Silkeborg on the occasion of Le Corbusier´s 100 years death in 2015, she curated "What Moves Us? – Le Corbusier and Asger Jorn in Art and Architecture", a large, research based exhibition featuring over 300 original works from Fondation Le Corbusier, Paris.​
Espen Gleditsch
Espen Gleditsch is an artist working with photography and text. Architecture is a recurring point of departure in several of his recent projects, including «A Place by the Sea» from 2016, which revolves around the dramatic events involving Eileen Gray, Le Corbusier and the villa E-1027 on the French Riviera.
Nora Joung
Nora Joung is an artist based in Oslo. She studied in Bergen, Gothenburg, Aarhus and Oslo, and received her MFA in 2016. She sits on the editorial board of the small press H//O//F, and is one of four people behind the artist run gallery Destiny's in Oslo.
Thomas McQuillan
Thomas McQuillan is a Professor of Architecture at The Oslo School of Architecture, where he has taught since 1994. He obtained his degree in architecture at the Cooper Union for the Advancement of Science and Art in New York and a PhD from Oslo School of Architecture on "Le Corbusier's Technological Agenda". His research focus is the relations of technology and significance in architecture, as well as the question of practice research.
Espen Johnsen
Espen Johnsen, professor in Art History, IFIKK/UiO. Scandinavian architecture and design from the 20th century as fields of research and teaching. Own research field on modern and contemporary Norwegian architecture and design. Leader of the research project Discords: Norwegian architecture 1945-65, with further research on Erling Viksjø and PAGON.
Knut Henrik Henriksen
Knut Henrik Henriksen (1970) has exhibited and had major shows at Kunsthalle Basel, South London Gallery, Kunstmuseum Bern, Hamburger Bahnhof, Berlin, Bergen Kunsthall, Opelvillen, Rüsselsheim, Galerie Denise René, Paris, Hollybush Gardens, London, Sommer & Kohl, Berlin and Standard (Oslo). He also produced 2009 & 2011, together with Art on the Underground, two permanent public sculptures at Kings Cross St. Pancras Station in London.